Contemporary art always had an essential role to play within our societies. From early futurism to expressionism, performance art and other modern movements in between - many of them served to raise awareness or influence changes within communities in one way or another. All these movements aimed at different social aspects that made sense at the time. The same goes for David Hammons, an artist who tried to tackle problems he saw every day in Los Angeles and New York, issues usually connected to racial discrimination and prejudices towards black people. Much of his work makes allusions to, and shares concerns with minimalism and post-minimal art, but with added Duchampian references to the place of Black people in American culture.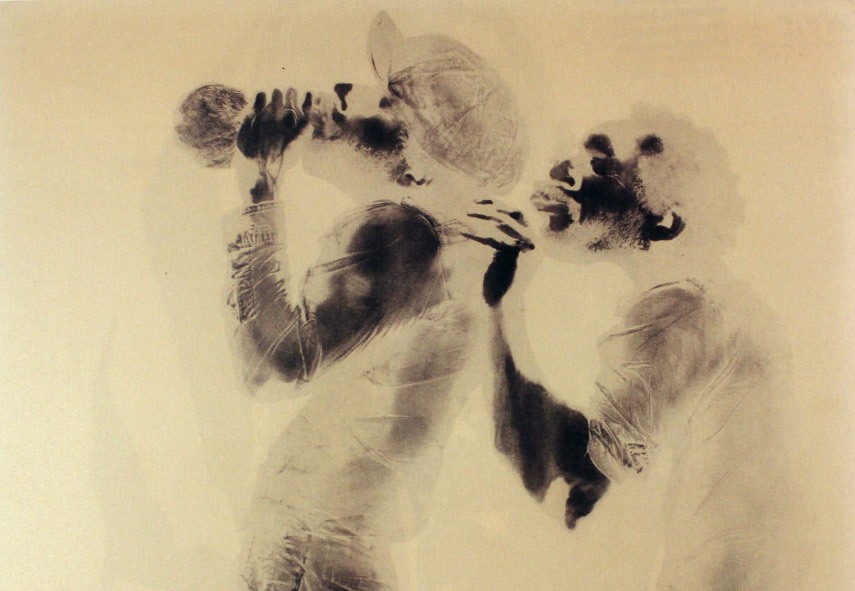 Early Life
David Hammons was born in 1943 in Springfield, Illinois. The fact he was born during the World War II had no direct impact on the Hammons family since David's mother was a single parent and there was no father to go overseas and fight the Germans. However, it should be noted that Hammons was the youngest of ten children and making ends meet must have been challenging for his family. When he was nineteen years of age, Hammons moved to Los Angeles and started attending Chouinard Art Institute - today that school is known as CalArts. He spent two years studying at this university before transferring to the Otis Art Institute in 1968. During the long course of his college days, Hammons learned a lot about different artistic ways of creation and was heavily inspired by works of Bruce Nauman, John Baldessari and Chris Burden. All of these artists are known for their alternative approaches and artistic expressions, so naturally young Hammons wanted to force himself towards thinking outside the box as well. During these young days of his life, he was also influenced by music. In fact, Hammons was a part of a pioneering group of African-American jazz musicians in Los Angeles. All of these aforementioned facts helped him in establishing a strong basis for his future art. He also got aware of the greatest enemy he as an artist will be battling for years to come - all the cultural stereotypes and racial issues that were plaguing the United States at the time.
Most of Hammons's sculptures and installations are done in an imaginative way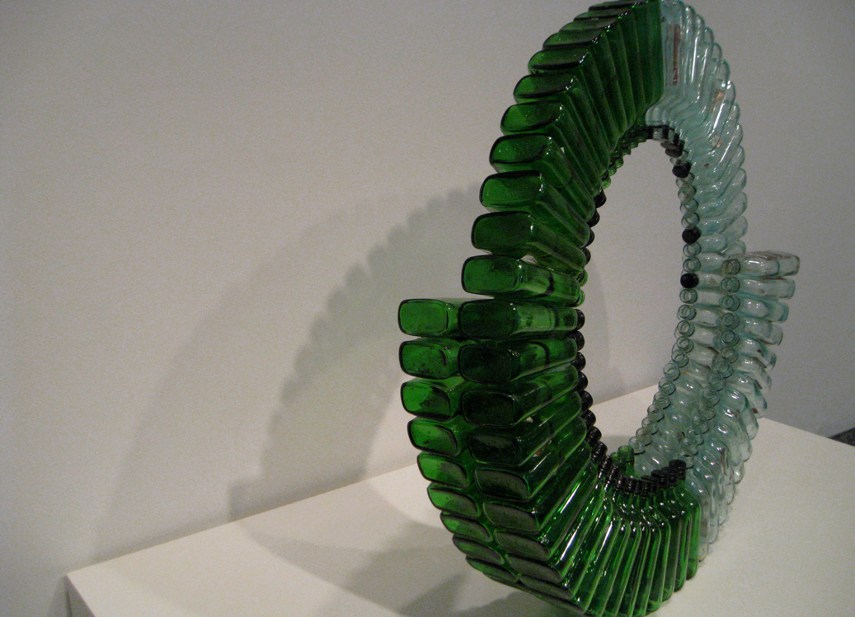 Building a Reputation From Ground Up
During the 70s, Hammons started confronting racial matters through wittily incisive sculptures, installations and performances. Uncoincidentally, this was also the time when David moved from the West to the East Coast, to the Big Apple. Moving to New York meant exploring a whole new world which was, unfortunately, riddled with its own variations of racial problems. After leaving Los Angeles, it didn't take long for Hammons to make a name and a reputation for himself. In fact, maybe notoriety would be a better word for what he was achieving at the time. Hammons himself liked to describe his work as a combination of Arte Povera and Dada, which makes perfect sense when you consider what and how he uses the elements of his pieces. He turned the refuse and cast-offs of stereotypical African-American life - chicken wings, Thunderbird and Night Train bottles, dreadlock clippings, basketball hoops, elephant dung, bottle caps - into aggressive artistic expression. Much of his work reflects his commitment to the civil rights and Black Power movements. A good example is the early Spade with Chains, where the artist employed a provocative term coupled with the literal gardening instrument, in order to make a visual pun between the blade of a shovel and an African mask. Some pieces were less offensive, such as his takes on the connection between black man and basketball - a common stereotype to this day. Hammons took a dirty basketball and bounced it upon a clean sheet of paper, leaving interesting marks and calling them drawings; or when he placed a hoop, net, and backboard on a three-story high pole, commenting on a nearly impossible way of escaping the ghetto. It was these types of pieces that helped make Hammons famous.
Hammons uses common stereotypes connected with African-Americans, such as basketball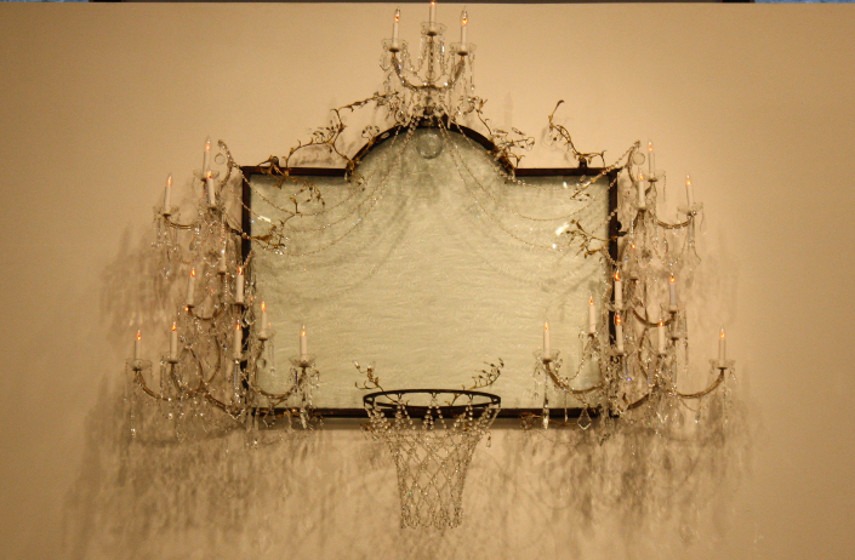 Black Power In All It's Glory
Hammons combines political sentiment with powerful aesthetic statements. Have no doubt, his pieces are extremely straightforward and frank, even graphic sometimes. From his X-ray-like body prints made with nothing but grease, to his already mentioned Spade series of garden shovels, to Pissed Off - a performance in which he urinated against a Richard Serra sculpture - all of these pieces have strong meanings that are not nearly as hidden or camouflaged as works of his colleges who inspired David in the first place. From the time he started to be noticed in New York, it took some doing and patience before Hammons was accepted as an artist. Logically, his pieces were held in high regard among African-American communities, but many galleries and notable art critics refused to acknowledge him as a creator worth anyone's time. That only lasted for so long, as it was impossible to keep Hammons away from his rightful place on the art scene. He received many honors and awards after that, most notably the MacArthur Fellowship he got in the July of 1991. Over years, his pieces and installations evolved along with his personality - and got more imaginative too. For example, Concerto in Black and Blue, an exhibit he created in 2002, was nothing more then 20,000 feet of empty, unlit space in New York's Ace Gallery, in which viewers stumbled around in the dark with flashlights. Or the time when he was selling snowballs to New Yorkers in 2004, categorizing them by sizes between XS to XL which were used to set the price. He even went as far as collecting a large boulder from Harlem and gluing African-American hair to it from a local barber shop! It is really nice to see that, even though Hammons's pieces are different when compared to his earlier works, they still haven't lost that trademark aggressiveness he prides himself for.
Hammons's pieces have been known to be very provocative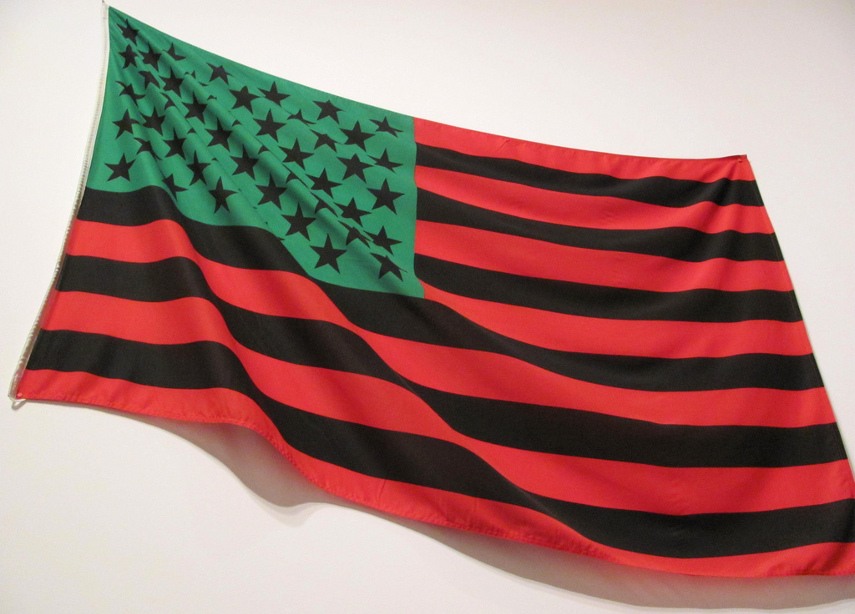 The Importance Of David Hammons
David Hammons raised the awareness of racial and stereotypical issues of the United States like only a few artists managed to do before or after him. His strongest feats are fearlessness and boldness while his simplicity makes absolutely sure that the messages he conveys are received loud and clear - and he achieved all that without sticking to one signature visual style, which is in itself a remarkable accomplishment when you realize he's been active for over forty years. Today, his art serves both as a humoristic parody and a clear warning of how much racial discrimination is still left in our societies. Hammons faces these harsh realities in a unique, almost satirical way, and gives firm lessons our communities would do well to listen. David Hammons stands for black pride, but simultaneously shows us that we too can stand for something we truly believe in.
The artist is represented by White Cube Bermondsey and White Cube Mason's Yard in London, UK.
David Hammons lives and works in New York City.
Featured Image: David Hammons - Photo of an untitled instalation - Photo via Tom Powel Imaging
All Images Used For Illustrative Purposes Only