David Kelso is an American artist, born in Van Nuys, Los Angeles, California in 1948. He sees print as a medium for original expression, and works as an intaglio printmaker. He has been a professional printer since 1971.
Art by David Kelso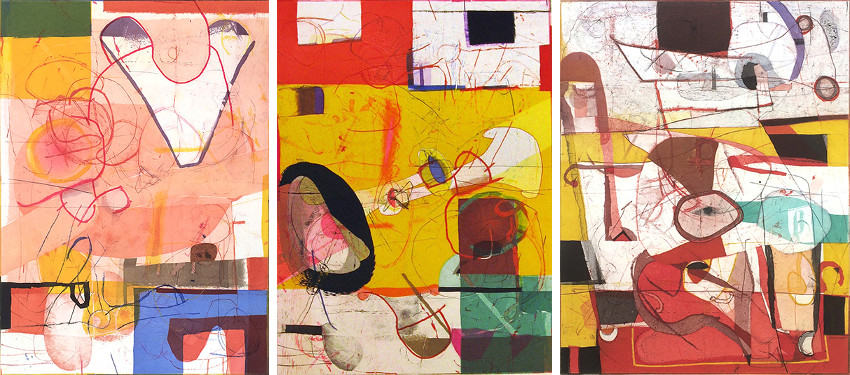 David Kelso received his diploma in English Literature with high honors in 1969 from University of California, Riverside, CA, and attended graduate studies in Victorian English Literature in 1970 at U.C. Berkeley, CA. His artistic education includes special studies in art with James Strombotne at U.C. Riverside in 1968-69, instruction in intaglio printmaking with Kathan Brown at U.C. Extension, Berkeley, CA in 1971, and apprenticeship in intaglio printmaking with Jeanne Gantz at El Dorado Press, Berkeley, CA in 1972-73. Kelso's artworks are part of several public collections, like Achenbach Foundation, Fine Arts Museums of San Francisco, or McNay Art Museum, San Antonio, TX.
Art by David Kelso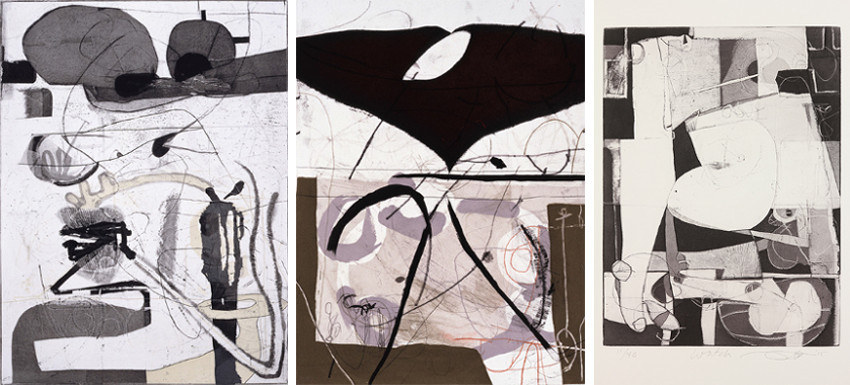 During years, Kelso has worked with a number of artists, including Joseph Goldyne and Frank Lobdell. Unlike other collaborators, Kelso always wanted to create strong work relations with his fellow artists, which could last for months, even years if necessary. Printmaking is seen as a way, a possibility to express yourself, not only a method for reproduction. The artist's extensive knowledge allows him to project his thoughts in the printing medium. Collaborations are improving Kelso's own art by making him realize what the artists are going through in the process of creation, and of course, they are making him a better collaborator.
Art by David Kelso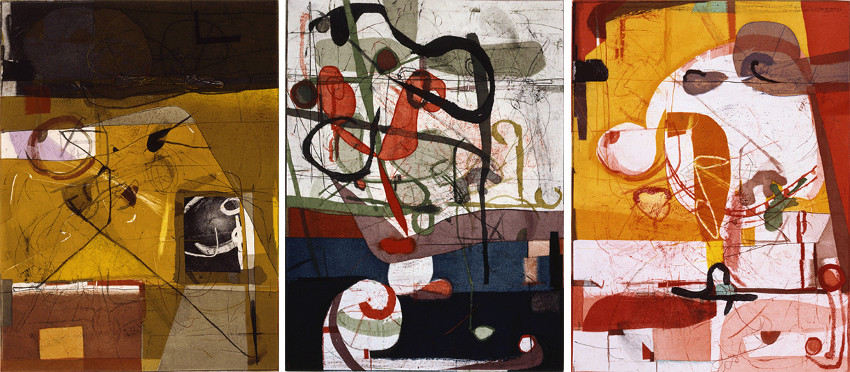 He is represented by Dolby Chadwick Gallery in San Francisco, USA.
David Kelso lives and works in Oakland, California.
All images courtesy of Dolby Chadwick Gallery.