David King Reuben is a New York-based British contemporary artist known for his highly textured painting style and compelling drawing of different characters and symbols. He works in a wide range of media including etching, lithograph, painting, drawing and prints. His work has been featured in American Vogue, Italian Vogue, Cool Hunting and more.
Born in 1988, Reuben was raised in an orthodox Jewish household with his six siblings in Northwest London. During his teens, the artist discovered the passion for color and texture as a way to explore the world without rules and boundaries outside of his radical Jewish upbringing.
Paintings by David King Reuben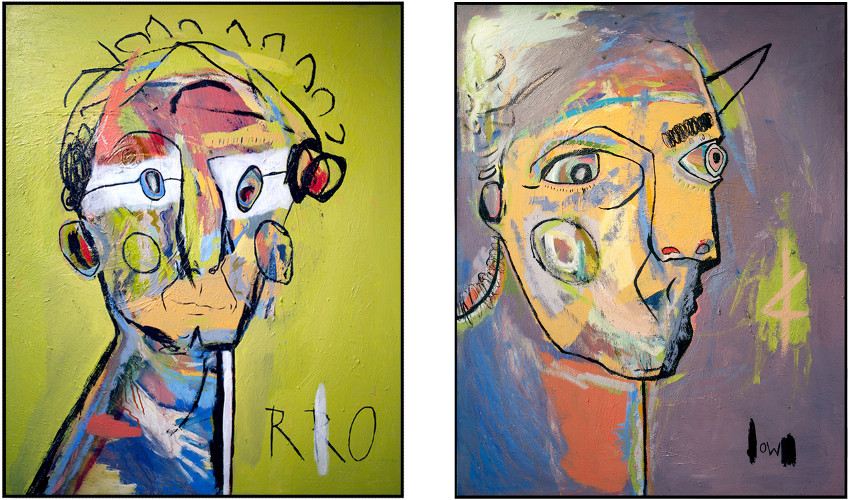 His paintings became characterized by bold and unexpected colors paired with textures made from layered oil, acrylic, and spray-paints on canvas. A single figure is brought to focus in a blurry manner, making the observers lose themselves while looking fixedly at the presented humanoid figure. Reuben strives to engage the viewer with the piece, trying to emphasize the time needed to understand a piece and evaluate it. In some of his artworks, up to 40 layers of paint are applied in a fastidiously practiced process which required utmost attention and a lot of time.
His paintings resides somewhere between Cubism and Post Expressionism, as the artist moves through various media and complex surfaces. Writing plays an important part in his work and Reuben often includes numbers, words and thought provoking sentences to his art pieces.
Reuben' Artworks
David King Reuben graduated from Hampstead School of Fine Art in London, and completed his BA in Film and Video in 2014 at School of Visual Arts (SVA) in New York City. He had his first individual exhibition at the age of 19 at Beach Blanket Babylon in London's, Shoreditch in 2008. In the same years he moved to the United States to carry on his exploration of the young arts scene.
One of his latest solo show in New York was Most Wanted. The artist presented original canvas and paper pieces created in the period between 2008 and 2015. The show was on view at Soho Arts Club in November 2015. His recent solo show in London was held at Display Gallery. Titled Baby It's A Green Light, the show took references from history, mythology, religion, and social culture and threw everything into a humorous blender.
Most Wanted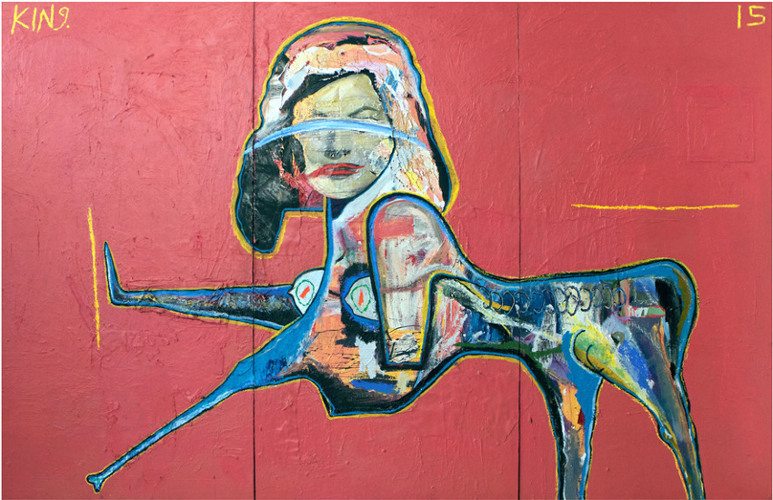 David King Reuben lives and works in New York City.
All images courtesy David King Reuben
Portrait photo by Indigo Lewin