David Nicolas Parel is a Franco-Swiss film director and photographer based in Geneva who draws the majority of his inspiration from the world of bodybuilding. Following in the footsteps of the medium's greats Diane Arbus and Jane Evelyn Atwood who initially established such a photographic approach by documenting the circumstances of prostitution rings during the 1970s, David Nicolas Parel spends countless hours in the backstages of sport events where he constantly develops his black and white imagery, always striving to get the most out of his photos.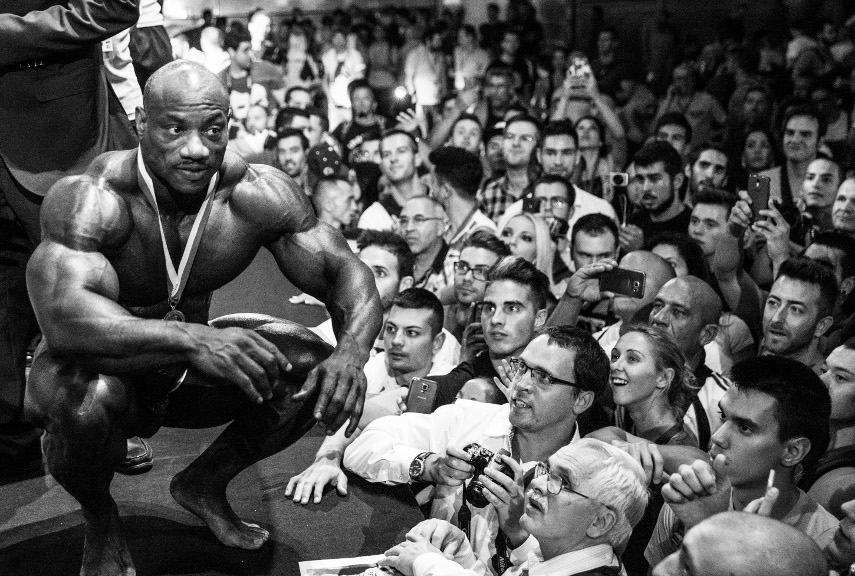 A Vivid Past
After successfully finishing marketing management studies in Lyon, David Nicolas Parel pursued his life long passion and the greatest dream - being a part of the movie industry. Completly self-taught, he learned the art of the moving pictures writing and directing on movie sets in Paris, a city that was the epicenter of films for the entirety of the mediums's existence. Through these long years of apprenticeship, David lived from odd jobs and insecure employment, working as a waiter, security guard, cashier of a movie theatre on the Champs Elysées, a receptionist in a hotel, in a gym and in a bank in Geneva, a factory worker, etc. Although inconsistent and not very cost-effective, these varied experiences have nourished the artist's imagination and have inspired the autobiographical facets of his writing, as well as shaping David 's photographic vocabulary for years to come.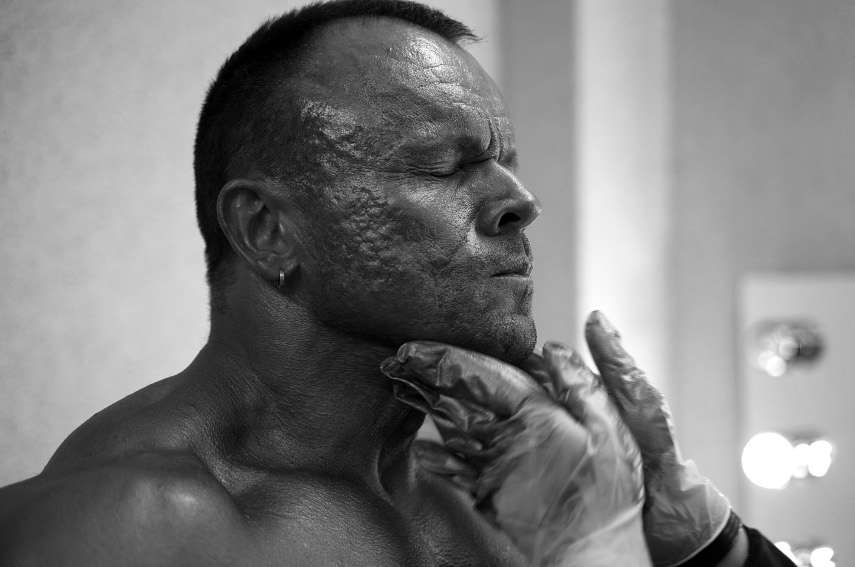 David Nicolas Parel - A Photographer
As of 2007, David Nicolas Parel has concentrated on writing scripts - he both directed and acted in his first short film called Le Seuliste. This movie was followed by a feature documentary entitled as BODY (Le Corps du Frère), a film that took its viewers behind the scenes of amateur bodybuilding which David experienced as a contestant for 5 years in his twenties. David Nicolas Parel's work as a photographer began in the year of 2012, during a time his little brother's first bodybuilding competition was taking place. For the next 2 years, David perfected his photo-reportage skills backstage in competitions all over Europe, becoming a well known talented individual recognized both within and outside of the bodybuilding circle. This opened doors for him to travel to the USA on a few occasions in order to shoot several professional competitions backstage, including The Arnold Classic, the most prestigious event organized by Arnold Schwarzenegger.
Through his highly instinctive approach, David Nicolas Parel strives to reveal the hidden humanity beyond the remarkable performances of his subjects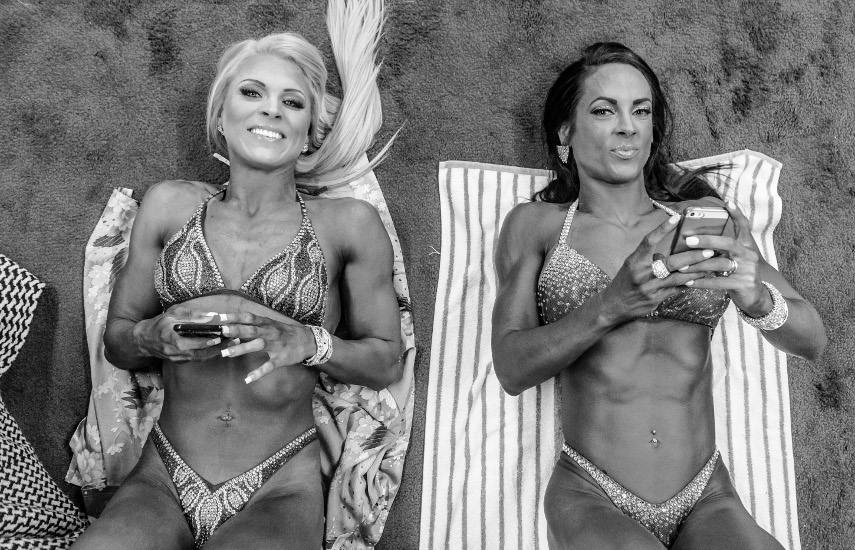 Prizes and Acknowledgments of His Photography
The personal approach to the photographic discipline quickly earned David Nicolas Parel an acclaimed role in the world of international bodybuilding, allowing him to present his work in numerous printed publications and on social media. Furthermore, his body of work received the Swiss Photo Award and was exhibited at the prestigious PhotoBastei Gallery in Zurich. These achievements will certainly be followed by more successes as David continues to work on his craft, shooting behind the scenes of sport events and planning his next feature film inspired by the photos of bodybuilders.
This artist is represented by NDF Gallery.
David Nicolas Parel lives and works in Geneva, Switzerland.
Featured image: David Nicolas Parel - Arles #6 Arnold Classic USA 2015 (Colombus) - Image courtesy of NDF Gallery
All images courtesy of NDF Gallery.