Working as a welder at automotive factories before devoting himself to a full-time art-making career, David Smith was an Abstract Expressionist sculptor and painter who was also a pioneer of sculpting with welded metal. Regarded as one of the greatest American sculptors of the twentieth century, Smith developed a rich vocabulary he based around his knowledge gathered at the car body workshop. Interested in the painterly potential of sculpture, he built his works by welding together found objects, machine parts and forged metal - all virtually unconventional artistic materials at the time[1]. This unprecedented approach to sculpture making was also underlined by concepts of Cubism, Surrealism and Constructivism. It should also be noted that David Smith was close to many contemporary artists who shaped the modern art history of the 20th century, such as Robert Motherwell and Jan Matulka.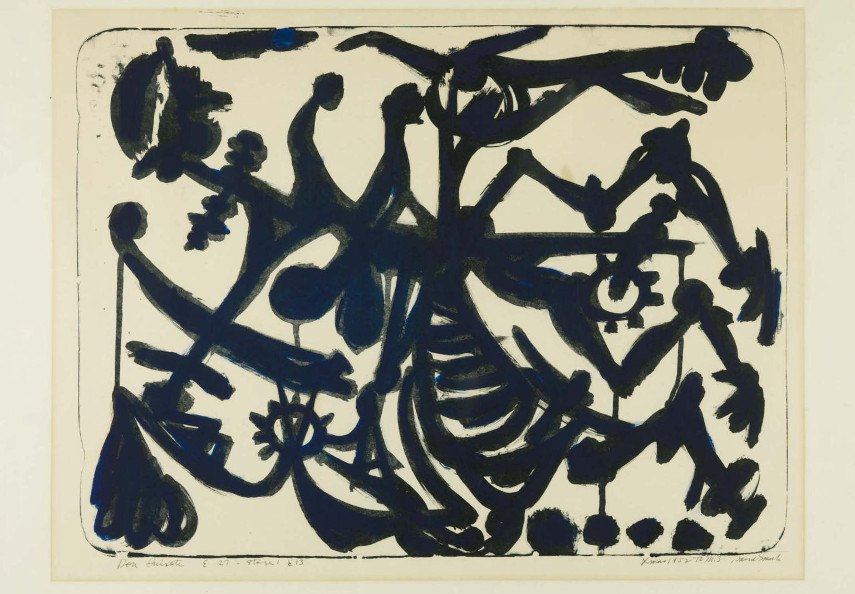 From a Car Welder to an Artist
Roland David Smith was born on the 9th of March in the year of 1906. His hometown was the city of Decatur, Indiana, but his family moved to Paulding, Ohio, when he was still a young child. There, he attended high school and later enrolled himself at the Ohio University in Athens and the University of Notre Dame. However, he did not stay long at both institutions as none of them were providing worthwhile art classes - something young Smith was desperately wishing for. During summers, David took a summer job working on the assembly line of an automobile factory. He then briefly studied art and poetry at George Washington University in Washington, D.C., but after a while decided to keep on working as a car welder. By his own claim, Smith did not feel talented enough and there was simply something he found calmly and comfortable with fixing and working on cars. In the year of 1926, David relocated to New York City where he met and fell in love with Dorothy Dehner. The two lovers were married the next year.
Listening to his wife's advice, Smith joined her painting studies at the Art Students League of New York. Among his teachers were the American painter John Sloan and the Czech modernist painter Jan Matulka, both of whom were very influential to the art scene of the Big Apple. It was Matulka that introduced Smith to the artworks of Pablo Picasso, Piet Mondrian, Wassily Kandinsky and the Russian Constructivists. A few months later, David saw for the first time the welded metal work made by Pablo Picasso and Julio González which changed both his life and career. He saw himself as a perfect fit with such a practice and decide it would be the perfect technique for his own creative expression[2].
Amongst many of his contributions to the medium, David Smith's most important innovation to the world of sculpting was to abandon the idea of a core, decentering the entire piece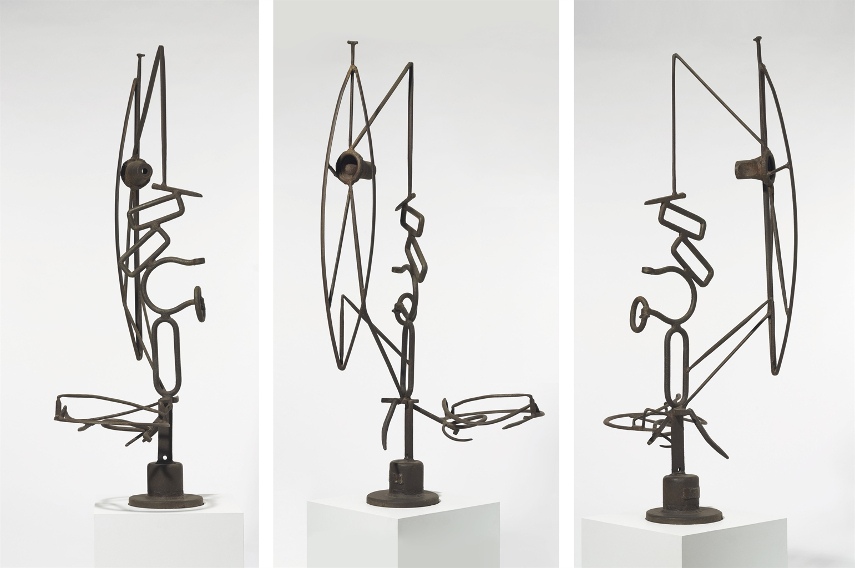 Introducing Incredible Sculptures
Smith's early friendship with various talented painters definitely played a big role in the young author's early development. His increasing interest in combining paintings and constructions was only furthered as David met the likes of Arshile Gorky and Willem de Kooning. During a vacation in the year of 1931, Smith made his first sculpture from pieces of coral. A year later, he installed a forge and anvil in his studio at the farm in Bolton Landing that he and his wife Dehner had bought a few years earlier. There, David started making three-dimensional objects from wood, wire, coral, soldered metal and other found materials[3]. Smith would use an oxyacetylene torch to weld metal heads onto his sculptures and this is the first recorded time that a person welded metal sculptures in the United States. Spurred by the potential this kind of a technique had inside it, David decided to completely leave New York City behind and start spending all of his time in Bolton Landing making art. Interestingly, he ran his studio like a factory, stocked with large amounts of raw materials in an industrial-like atmosphere. Furthermore, the artist would put his finished sculptures in what was referred to as an upper and lower field of rows, a similar way factories would stock their products upon completion. Unfortunately, Smith's development was put on a hold as the World War II broke out. During this horrific period of human history, David worked as a welder for the American Locomotive Company where he was in charge of assembling locomotives and M7 tanks. Additionally, he also held classes at Sarah Lawrence College.
Smith sought to keep the viewer at a distance from his sculptures both emotionally and intellectually by experimenting with different approaches to composing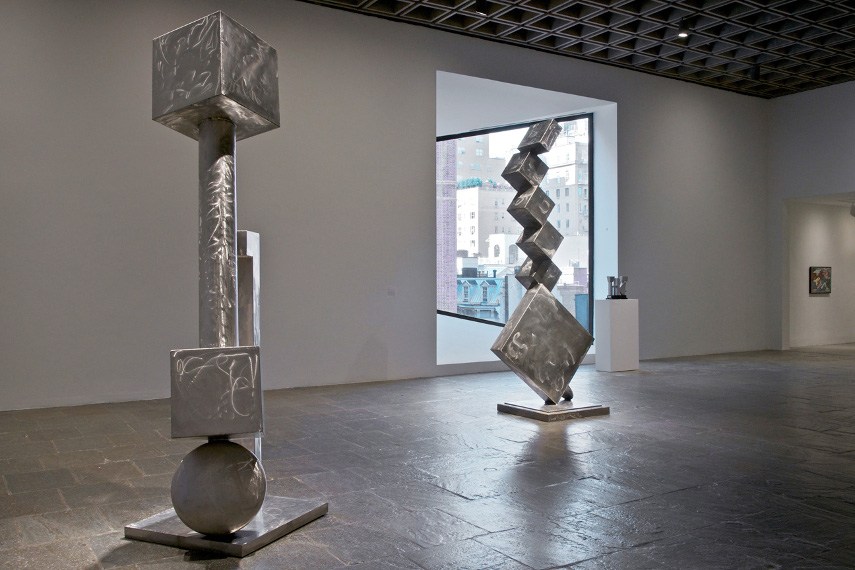 Later Career of David Smith
After the war ended, Smith released his energy and neglected ideas in a burst of creations. Using the additional skills that he had acquired making tanks, the number of his artworks soared and David began perfecting his own personal symbolism. It should be noted that Smith made his sculptures from scratch, welding together pieces of steel and other metals with his torch - a practice often compared to the way a painter applied paint to a canvas. Interestingly, David always claimed that he belongs with the painters and that his artworks are not genuine three-dimensional pieces in a spiritual sense. In order to explain such a bold claim, Smith stated the following: My conception is as free as a that of the painter. My wealth of responses is as great as his draftsmanship.[4]. In 1950, Smith was awarded the prestigious Guggenheim Fellowship reward. As he became famous, David got rid of any financial strain that might have strangled his expression earlier. Now, he was able to dedicate himself to making sculptures without any sort of restraint. In 1955 and 1956, the author produced the Forgings, a series of eleven industrially forged steel sculptures which are arguably his greatest work. His Cubi series (1961–65) was also popular as this project saw David's pieces gaining size and volume[5]. Smith remarried in the meantime and had two daughters, Rebecca (born in 1954) and Candida (born in 1955). Unfortunately, during the time his art was in the process of extremely advancing itself, David lost his life in a fatal car crash. This incident played out on May 23, 1965. Smith was 59 years of age at the moment of his death.
David Smith's career embraced a wide range of styles, from the figurative expressionism of his early sculptures to the fantastic geometric constructions that marked his later years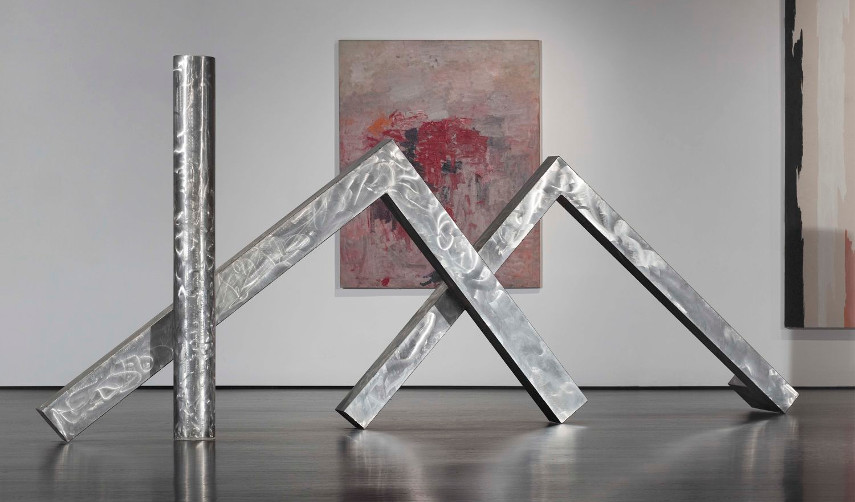 David Smith and his Heritage of Sculptures
Creative and not willing to compromise, Smith was far from being an artistic follower. His achievements in sculpture were distinctive and influential, having far reaching effects that can still be felt even on the contemporary scenes around the world. David brought qualities of industrial manufacturing into the language of art and proved to be an important influence on many modern movements, especially Minimalism[6]. It's interesting to analyze how Smith was able to evolve over the years, starting as a car welder, progressing as an artist under the influences of various styles and developing his own unique vocabulary which was crowned with his late masterpieces of geometric abstraction. Ultimately, Smith finished his career as an elite sculptor and his name will forever be one of the better starting points to anyone dreaming of becoming a successful sculptor.
References:
Fry, E., McClintic, M., David Smith: Painter, Sculptor, Draftsman, George Braziller; 1st, No Additional Printing Listed edition, 1982
Smith, D., Form in Color, Snoeck, 2016
Brenson, M., David Smith: To and From the Figure, Rizzoli; 1st edition, 1995
Hamill, S., Smith, D., David Smith: Works, Writings, Interviews, Ediciones Poligrafa; First Edition edition, 2011
Eliel, C., David Smith: Cubes and Anarchy, Prestel, 2011
Hamill, S., David Smith in Two Dimensions: Photography and the Matter of Sculpture, University of California Press; First Edition edition, 2015
Featured image: David Smith - Photo of the artist - Image via premierwelding.co.uk
All images used for illustrative purposes only.