David Uessem is a German painter and illustrator known for his large-scale photorealistic portraits and figurative paintings. Uessem was born in 1981 in Engelskirchen, North Rhine-Westphalia, about 40 kilometres east of Cologne, Germany. He studied illustration and DTP from 2002 to 2005 at Institut für Ausbildung in bildender Kunst und Kunsttherapie (IBKK) in Bochum. It was followed by a study of painting and graphic from 2005 to 2008.
Artworks by Uessem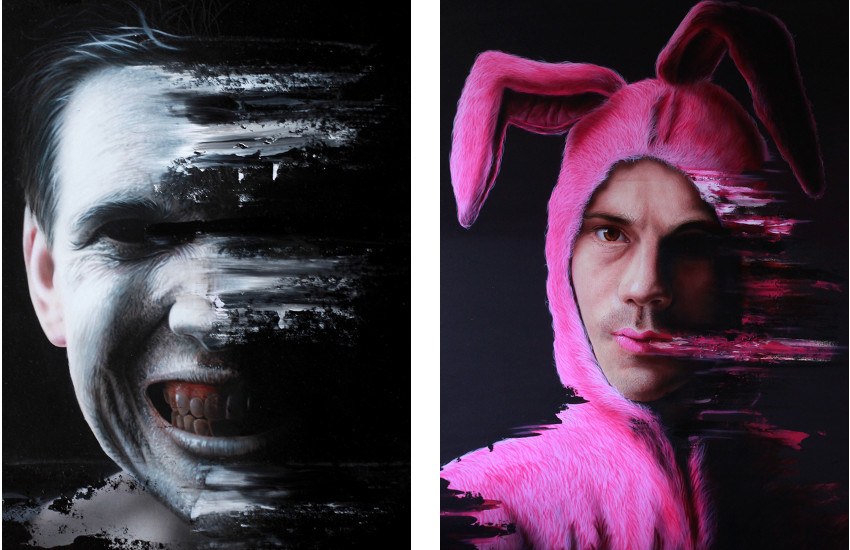 Photorealistic Paintings by David Uessem
Thought he first studied illustration, Uessem devoted himself to painting, focusing on portraiture and figurative paintings. Mixing acrylic and oil techniques in his artworks, he creates meticulously detailed paintings that look like a high-resolution photographs. His subjects look as though they are about to step out of his large-scale canvases and become a part of the real world.
Artist Working on a Painting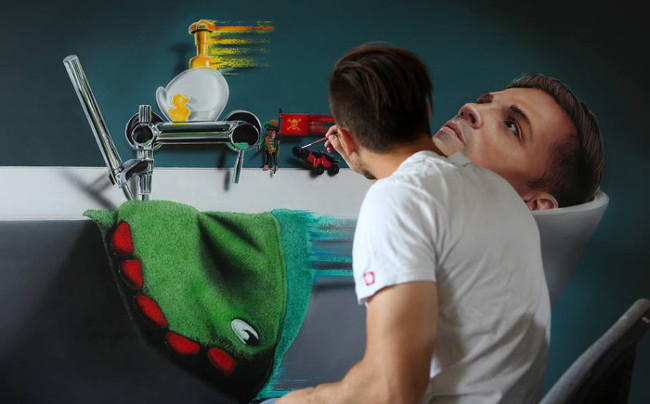 Portraits by David Uessem
The most striking things in Uessem's large-scale portraits are the expressions of his subjects, almost always look at the viewer straight in the eyes, as if they are going to share their moods and emotions. At smallest movements of the face can be seen a lot about the emotional state of people. While some of depicted characters act thoughtful or sad, others are ambivalent, showing melancholy or angry. The texture is as palpable as the complexity that is usually found in the eyes of his subjects.
Artworks by Uessem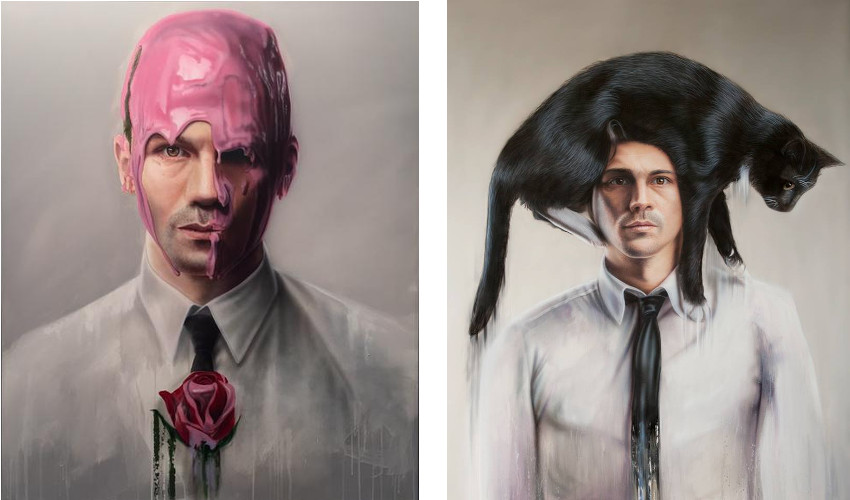 Culture Prize of the Oberbergischer Kreis
In recent years, Uessem's work has been included in many individual and collective exhibitions in Germany and abroad. In 2005 he won the Culture Prize of the Oberbergischer Kreis, in 2006 he was among the finalists of the Art Prize of the Cultural Forum Overath. From 2006 to 2012, Uessem was lecturer of Illustration at IBKK Bochum.
He is represented by Ministry of Walls Gallery.
Keep It Real
David Uessem lives and works in Oberberg circle near Cologne, Germany.
Images copyright © the artist