Dean McDowell is a Northern Irish artist known for his disturbing, surreal portraits of beautiful women who show unnerving emotion. Influenced by everything from the Renaissance to the comics and contemporary art movements in the United States he has developed an expressive style to transmit his character's emotional state.
Art by Dean McDowell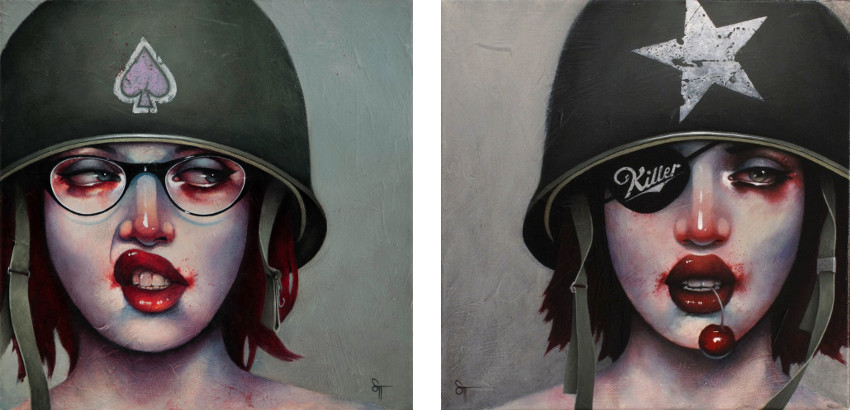 Eyes red from crying, faces bruised and bloodied, sensual lips with smeared lipstick and particular facial expressions depict emotional and expressive scenes of his portraits with heavy symbolism and vibrant colors. Each subject is wrought with a physical vulnerability that evoke strong and specific reactions from viewer. By creating an atmosphere of emotion typified by bold expression of color and light the artist leaves the observer to question the story of the subject. His distinct style is characterised by deep base of fleshy, thick textures and layered brush strokes.
Art by Dean McDowell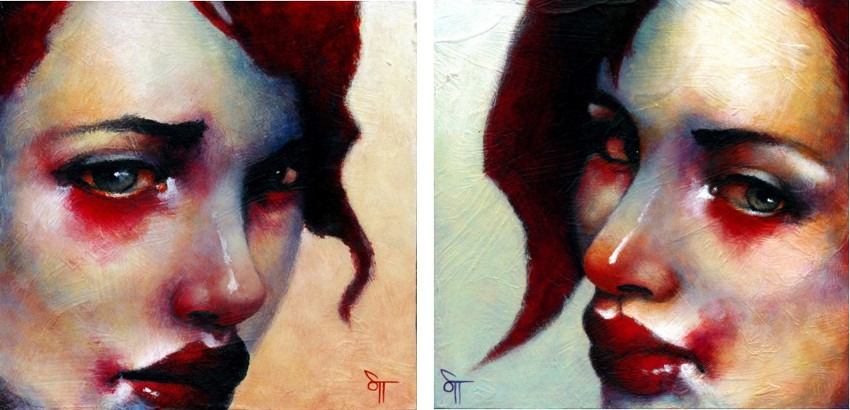 Born in 1972 in Gransha, a small town land near the Mourne mountains in Northern Ireland, he earned a degree with honors in graphic design. After the career within the graphics industry Dean decided to move into the field of fine art. He has participated in many exhibitions throughout the United States and Europe in such galleries as Gristle Art Gallery, New York; Temple Bar Gallery, Dublin; Rotofugi Gallery, California; Bash Contemporary, San Francisco; Tangent Gallery, Detroit; View Gallery, Bristol; Rouges Gallery, Belfast, to name a few.
He is represented by 19 Karen Contemporary Artspace, the Queensland-located gallery launched in 2008.
Art by Dean McDowell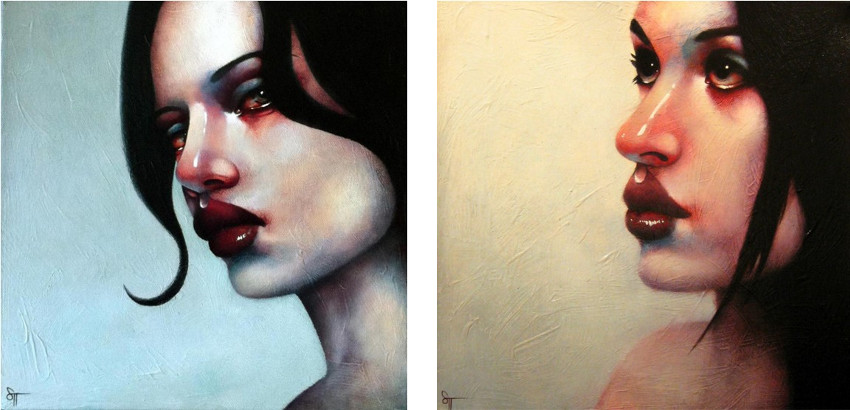 Dean McDowell lives and works County Down, Northern Ireland.
All images courtesy © Dean McDowell and 19 Karen Contemporary Artspace