Dean Zeus Colman, also known as just Zeus, is a British artist. He was born in London, in 1968. In his latest works, he fuses graffiti, typography, sculpture and fine art. The artist is also known as a 3D graffiti pioneer. Urban culture is the source of his inspiration. The innovative and dynamic works that he has been creating reflect both his interest in street art and his formal training. Colman went to the Chelsea College of Art from 1994 to 1997.
3D Cityscape Painting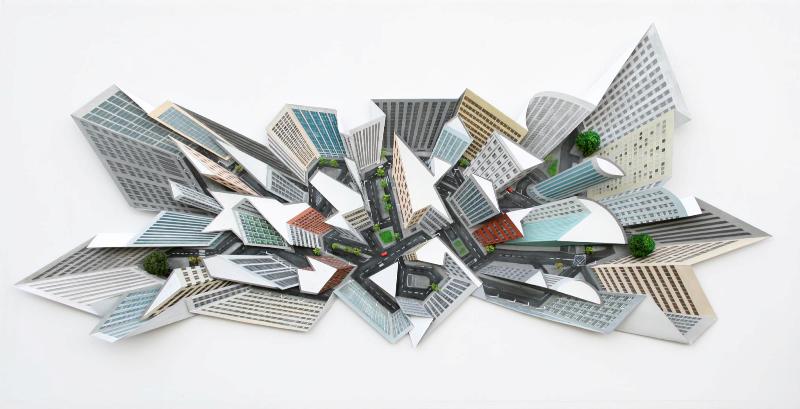 In the 80s, while the artist was still a teenager, he started writing graffiti on the streets of London, using his middle name as a tag. Being a prolific and dedicated writer, many influential names of street art culture noticed his work. That is when Tim Westwood comissioned him to make a design for his new venue, one of the first hip hop clups, the place called Spatz, in 1984. Later on, Zeus started creating posters for artist signed to Def Jam label, such as Dougie Fresh and Whizz Kid. He also taught young offenders at community centers throughout London how to write graffiti and find a positive outlet for their creativity. After that, the artist enrolled at the college and obtained a degree in Fine Art. He majored in Sculpture, which resulted in his graffiti works moving into a more sculptural form.
Love Is A Drug Series

His work has been exhibited in numerous shows throughout the United Kingdom, including the Vicotria and Albert museum. His debut US solo show, entitled Flying High, was hosted by Vertical Gallery in Chicago, in 2015.
Flying High Solo Exhibition at Vertical Gallery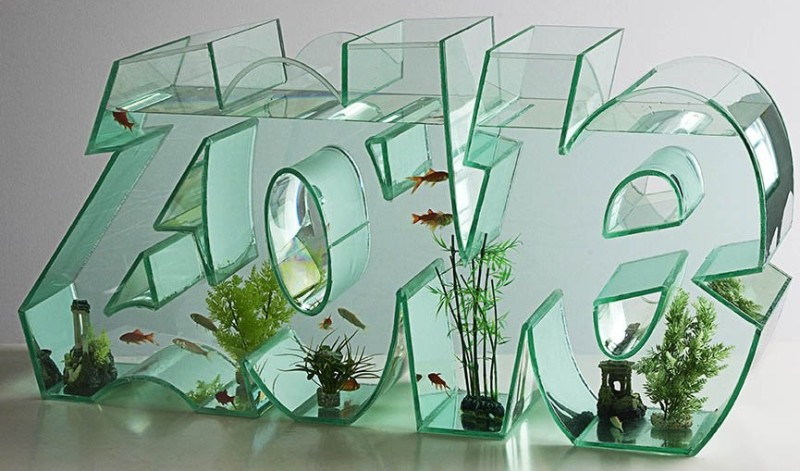 Zeus is represented by Vertical Gallery in Chicago, Illinois.
Dean Zeus Colman works and lives in London, United Kingdom.
Images copyright © the artist