Work of Delphine Brabant is set in motion by the eternal confrontation of opposing forces. Exploring the dance between shadow and light, balance and imbalance, and strength and fragility - while focusing on pure geometrical forms, this French sculptor creates artworks that manage to keep their harmonious composition, no matter how intense the dance was. During the process of direct shaping, she truly enjoys all the little surprises that many different materials hide within.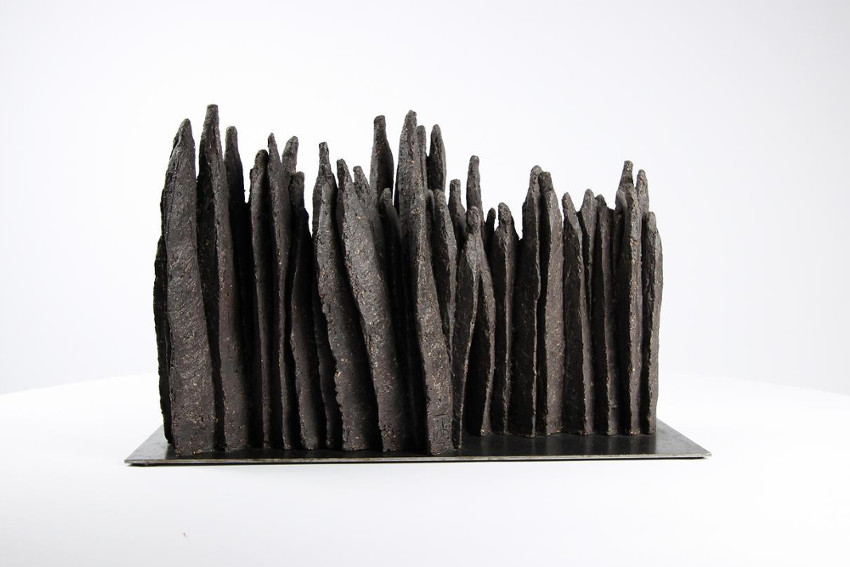 Tutored by the famous artist Jean-Marc Lange
Delphine was born in 1964, in Lille, near France's border with Belgium. She was born into a family of artists and began expressing her creativity very early. In 1990, Brabant started her studies with the famous French artist Jean-Marc Lange, a winner of the Premier Grand Prix de Rome at the age of nineteen! The sculpture course she took involved practice with live models so Delphine quickly developed an affinity for working on the representation of a human face, giving her pieces more personal characteristics. One of her first experiments in that field was her shaping sculptures out of ascending forests of human beings.
Mesmerizing sculptures interlocking numerous geometric shapes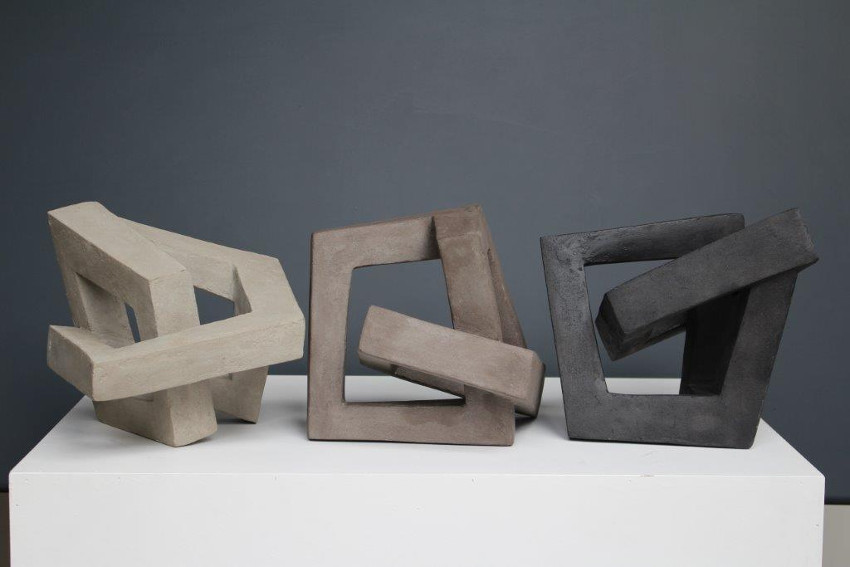 Diluting the Figurative Dimension
Delphine's representations of human groups all have the same theme: the relation between the horizontal and vertical position. Her upright figures look as if they are trying to see or reach for something high above their heads. With time, this figurative dimension was gradually diluting, leaving just the trace of those relations, hardly visible but essential for the entire composition. This artist's figures started to form a forest of beings just to become a group of slender forms.
Brabant was persistent in a wish to simplify her figures as much as she can, not losing the sight of her seminal goal: to unleash the true nature of the material used in the creation of the sculpture, enriching the work with its powerful spiritual and elemental characteristics. Whether she used bronze, steel, concrete, plaster, clay, stone or wood, this artist insists on confronting the benefits and the limitations of any material. Maybe it is because she holds tight to the philosophy that the better understanding of a material inevitably leads the artist towards more successful juncture of the idea of sculpture and a material from which was made.
This artist is represented by the Artistics Gallery.
Delphine Brabant lives and works in the La Garenne Colombes, a Parisian region, France.
Featured image: portrait of the artist
All images copyright of the artist and Artistics Gallery