Delphine Lebourgeois is a London-based French illustrator whose work explores the power of crowds and the complexities of surviving as an artist.
Born in 1976, Lebourgeois graduated from the École Nationale des Beaux-Arts de Lyon in the Rhône-Alpes of France in 1998 and earned her Master's degree in Illustration from Central Saint Martins, University of the Arts in England's capital in 2005.
Giclée print on Hahnemuhle photorag paper - Limited edition - 2015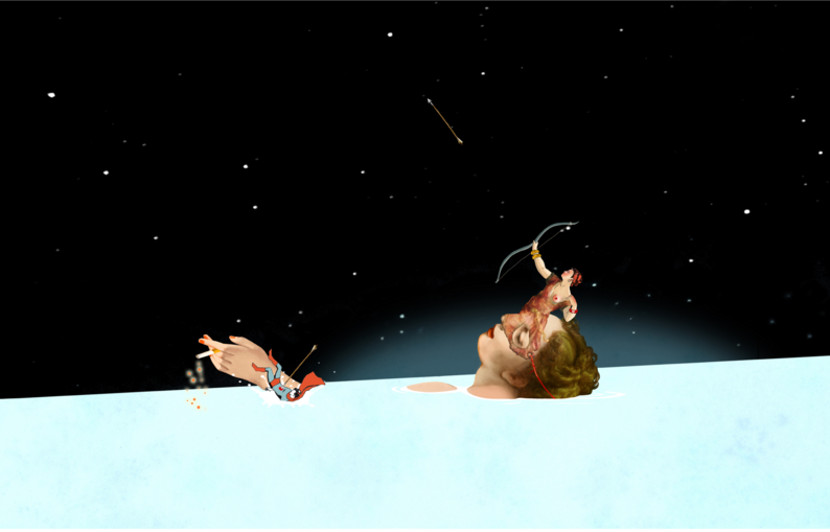 Delphine Lebourgeois' drawings, created with a fine pen or pencils and later coloured with transparent inks, lead the viewers through a fanciful visionary world in which nothing is ordinary. She mixes mostly her own pieces with a tiny amount of found images when this suits the brief.
Her free-spirited works, full of poetic details and surreal elements, often show "army-like" groups of women who first acted as a metaphor for self-representation, illustrating the artist's struggle to carve out time and space and survive as an artist. Thought the bodies of her subjects are replicated and organized in a geometrical way, their heads are different providing the image with content and allowing ideas such as solidarity and belonging to be conveyed.
Lebourgeois' Art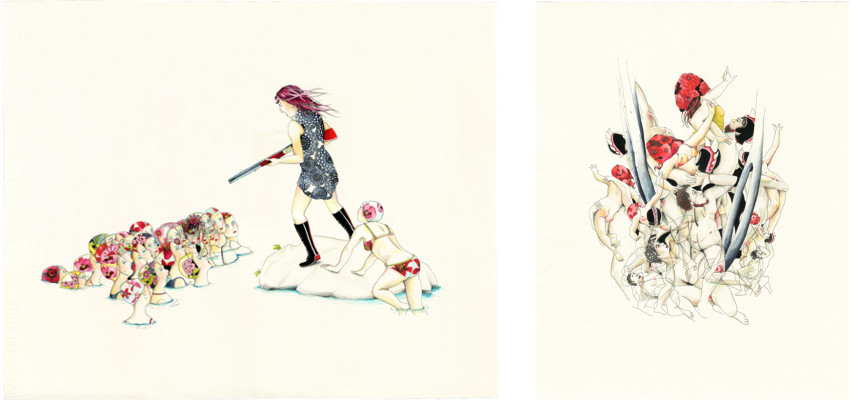 Delphine Lebourgeois' work has been included in exhibitions at such galleries throughout London including Frameless Gallery, Hang-Up Gallery, Frameless Gallery, and Jeannie Avent Gallery, among others.
Some of the art fairs she has participated include the Affordable Art Fair, The Other Art Fair and at International Art fairs in Singapore, Hong Kong and New York.
Most recently her work was included in group show Dog Days at Hang-Up Gallery.
Recent Work

The artist is represented by Hang-Up Gallery in the UK.
Images Courtesy © Delphine Lebourgeois
Portrait Image Courtesy of Valerie Pezeron