While Dennis Hopper is primarily known for his iconic movie roles in films such as the Rebel Without a Cause (1955), Apocalypse Now (1979) and Blue Velvet (1986), this American actor was also an active visual artist who created many pieces in different mediums and techniques. In fact, this man was among the key figures in Los Angeles' avant-garde art scene of the early 1960s. Inspired by the circumstances and individuals surrounding him in different phases of his life, Hopper produced paintings, assemblages and hundreds of photographs in concentrated periods throughout his acting career. However, photos[1] were central to his practice as most of his none-acting efforts were focused on authoring black-and-white images - this ultimately resulted in Dennis assembling a large collection of varied works, ranging from candid street scenes to portraits of icons.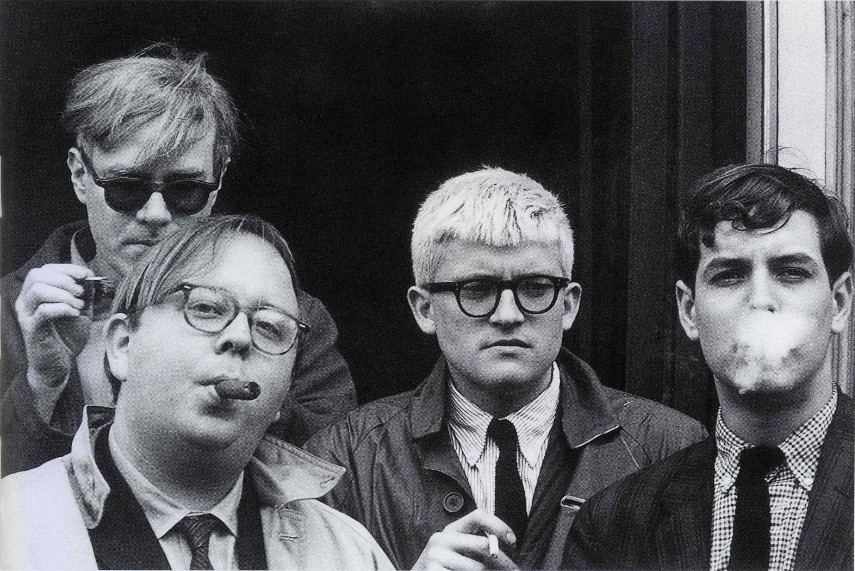 Hopper's Early Career
Dennis Hopper was born on the 17th of May in the year of 1936, in Dodge City, Kansas. During his childhood, he never had any real doubts that he would like to be a professional actor one day. Interestingly, young Dennis was attracted towards darker roles from an early age and it would be these types of characters that will turn him into a cinema legend one day. He started acting as a teenager, eventually signing a contract with Warner Brothers in the early 1950s and setting in motion what will prove to be a very turbulent, but successful, film career. While taking on a small role in a legendary Rebel Without A Cause (1955), Hopper befriended fellow actor James Dean and the two appeared together again in Dean's last film Giant (1956). Hopper's initial career was marked by periods of both progress and dismissal - in the early 1960s, Dennis was blacklisted by the director Henry Hathaway. After that, the young actor turned to photography and allowed it to become his main artistic outlet. He relied on a Nikon camera bought for him by his first wife, Brooke Hayward.
From the moment his early career was marked by the fact Henry Hathaway blacklisted him, Hopper turned to photography and made it his main creative outlet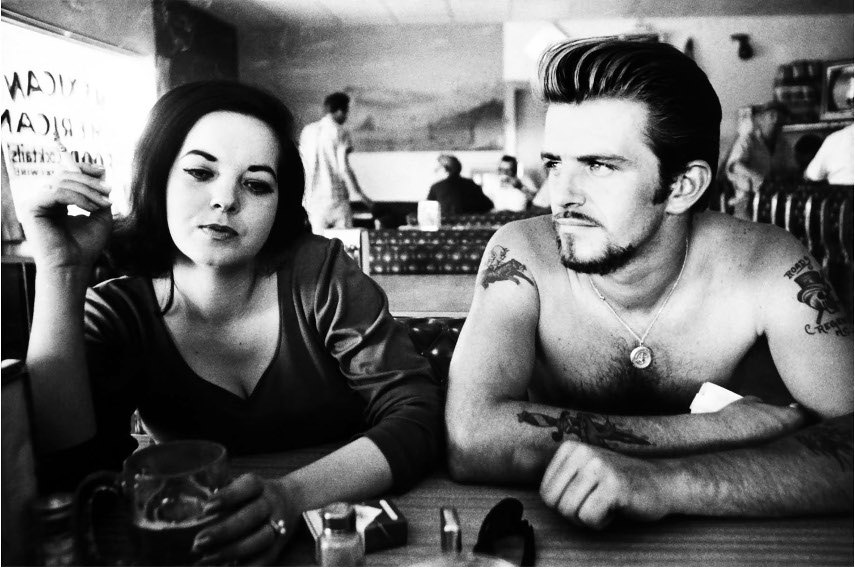 The Return to Filmmaking
During his time away from Hollywood, Dennis made photos, painted and wrote poetry. However, many of his works were destroyed in a 1961 fire that burned scores of homes, including his own, on Stone Canyon Road in Bel Air. However, Hopper was already noted by the art world and was known for his intimate and unguarded portraits of celebrities like Andy Warhol and the aforementioned Jane Fonda. Branded as an actor too complicated for his own good, it wouldn't be until 1969 that Hopper would have a chance to prove his cinema worth. This career revival came in the form of what can arguably be his greatest success on screen - Easy Rider. The film follows a road trip made by two counterculture hippies on motorcycles[2][3]. The main roles were played by Hopper himself and Peter Fonda as this movie became responsible for capturing and depicting a pivotal moment in American history. In addition to his starring role and directing debut, Hopper also co-wrote the film with Fonda and Terry Southern. Easy Rider received two Academy Award nominations - one for a then-unknown Jack Nicholson for Best Supporting Actor and one for the Best Original Screenplay.
It would appear that making photos was the central creative concern of Dennis Hopper, rivaled only by his love for filmmaking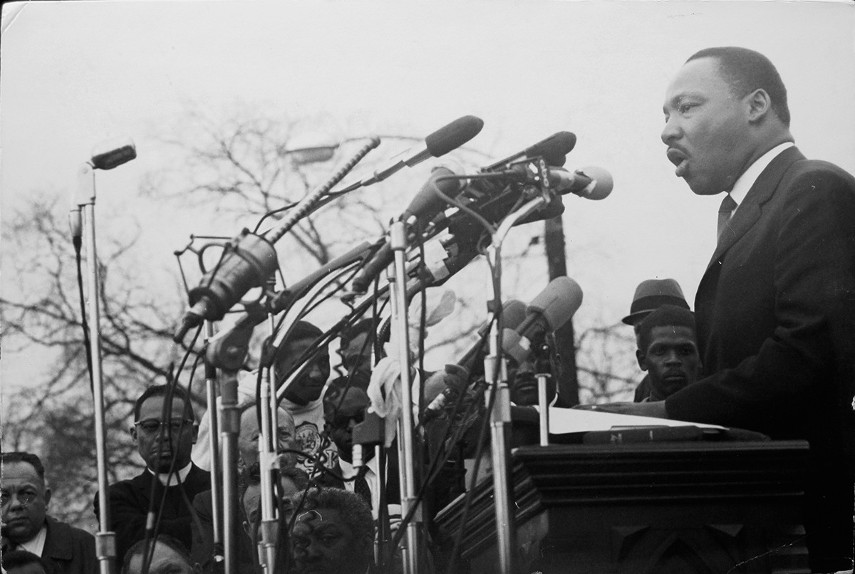 The Darkest Night Before Dawn
Unfortunately, Hopper's next directing project titled as The Last Movie (1971) was a commercial and critical failure. This event sent Dennis into a tailspin as he turned to intense alcohol and drug abuse. Logically, this kind of a lifestyle reflected heavily on his art. His photos remained the same in style, but Dennis' paintings were made in a few different fashions depending on the author's current mood. Their style ranged from abstract compositions to photorealism and often includes references to his cinematic work and to other artists. After this dark period of his life came to a halt, Hopper cleaned up his act and got back to what he loved the most - making movies. In the 1980s, Hopper went through a personal and professional renaissance, getting sober and landing more substantial parts. However, it was probably this dark chapter of his life he just ended that helped him get the most out of his Frank Booth role in the David Lynch's Blue Velvet (1986). This character is arguably the best acting performance of Hopper's career. During the same year Blue Velvet came out, Dennis also starred in Hoosiers, a film that saw him portray an alcoholic father who tries to get sober and help coach his son's basketball team. This movie got Dennis another Academy Award nomination.
Although he is best known for his great roles and Oscars nominations, Dennis Hopper was also a dedicated visual artist who authored paintings, assemblages and photographs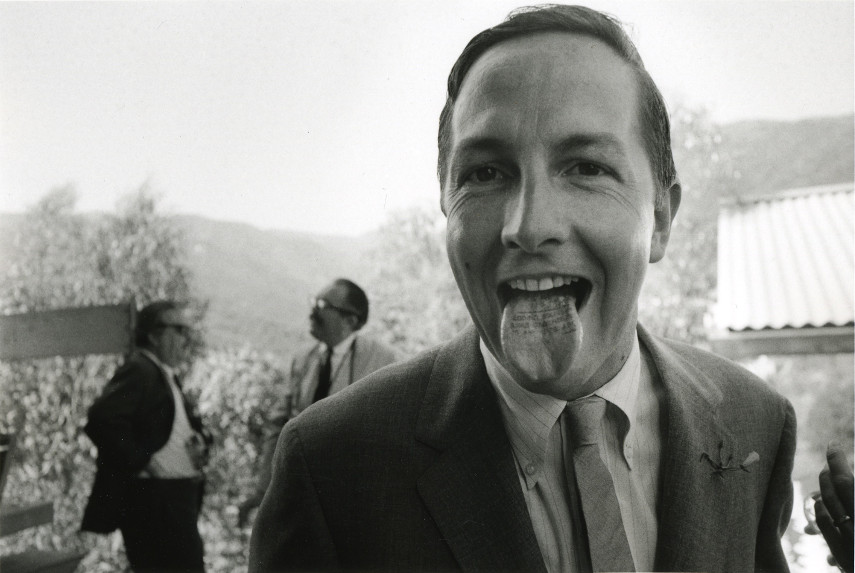 Dennis Hopper After His Second Return to Hollywood
A rebellious son that was accepted back by the Hollywood, Hopper returned to directing with 1988's police versus street gangs drama titled as Colors, a film that was starring Sean Penn and Robert Duvall. This directing gem was followed by a few more movies Dennis made behind the camera, such as The Hot Spot (1990) and Chasers (1994). In the 1990s, however, he was much better known for his acting, especially for playing the demented bad guys in such films as Speed (1994). He continued to make photos during this time of his life and many of his works were shown at museums and galleries. Hopper also had several books of his photographs published. It should be noted that this artist/actor is famous for his valuable art collection as well - Hopper's assembly of modern art pieces was one of the most spectacular collections of its kind in Hollywood. He was particularly interested in Pop art, so Andy Warhol and Roy Lichtenstein were a regular name in his list of pieces. Dennis also collected works made by Julian Schnabel, Ed Ruscha and Edward Kienholz.
Dennis Hopper's images reveal many aspects of this artist's process of visualization that played a vital role in his directing career[4]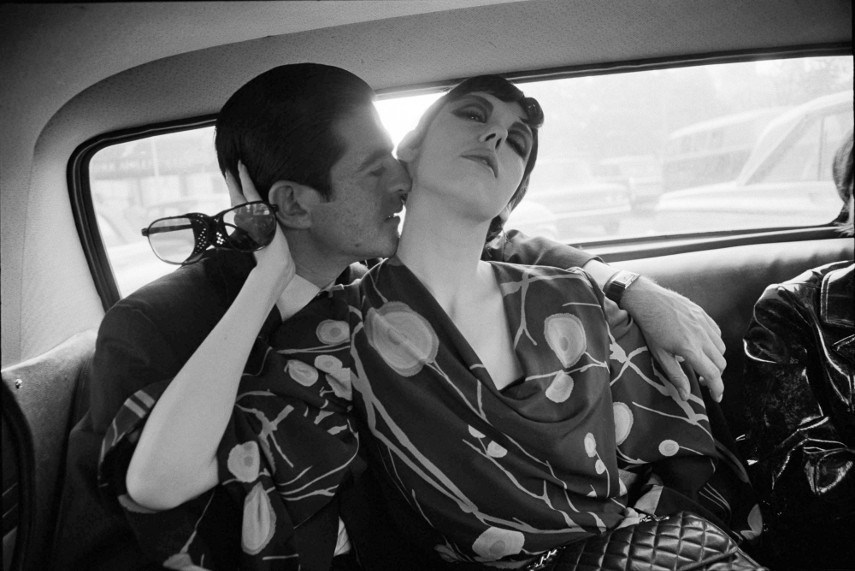 The Final Chapters of Dennis Hopper's Life
In the 2000s, Hopper acted in films and on television, being a part of such movies as The Keeper (2004) and 10th & Wolf (2006). Dennis' own work, as well as pieces from his collection, was shown in countless monographic and group exhibitions around the world with great success.[5][6] In the October of 2009, Dennis shocked his fans with the announcement that he was battling prostate cancer. Despite taking various treatments, it appeared that the grave illness was too much to bear for the already iconic actor. He appeared in public only to accept a star on the Hollywood Walk of Fame on the 18th of March in the year of 2010. Dennis Hopper died from prostate cancer complications at the age of 74, on the 29th of May in 2010, surrounded by family and friends.
While Dennis Hopper will forever be remembered primarily for his movies, overlooking his other artistic practices would be a mistake for any true art lover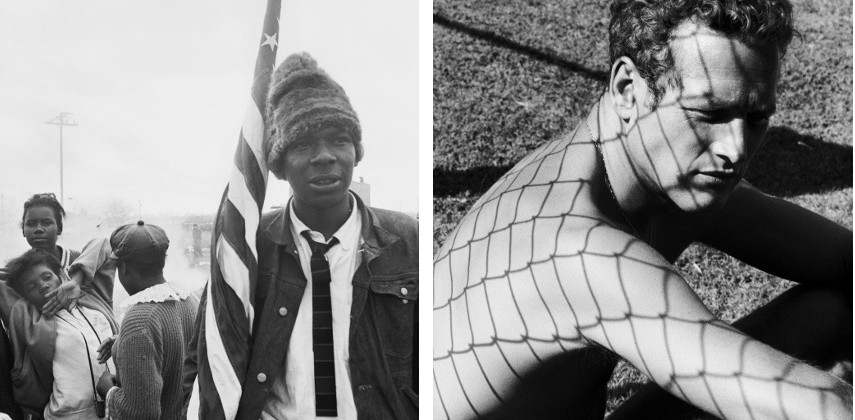 Where Does Dennis Hopper Fit in the World of Art
Although Dennis Hopper is best known for his cinema roles that established him as one of the most prolific actors of the 20th century, there's no denying that he was also a terrific visual artist whose creative output is often unrightfully overshadowed by the author's cinematic counterpart. Sure, this man's primary mark on the world will forever be associated with the roles he played, but under no circumstances should his art pieces be such a far second despite the fact one would be hard pressed to name just a few more iconic actors than Dennis Hopper. This artist massively helped define the modern US culture with his off-screen work, from his early avant-garde pieces to mature artworks, both proving his versatility and providing us with valuable insights into the crucial phases of his country's cultural development[7].
References:
Hopper, D., Dennis Hopper: Colors, The Polaroids, Damiani, 2016
Winkler, P. L., Dennis Hopper: The Wild Ride of a Hollywood Rebel, Barricade Books; First Edition, 2011
Stals, J. S., Hopper, D., Dennis Hopper: On the Road, Fundación Museo Picasso Málaga/Legado Paul, Christine y Bernard Ruiz-Picasso, 2013
Noever, P., Zyman, D., Dennis Hopper: A System of Moments, Hatje Cantz Publishers; First edition, 2001
Shafrazi, T., Hoops, W., Bockris, V., Hopper, D., Dennis Hopper: Photographs 1961-1967, Taschen; Mul edition, 2011
Giloy-Hirtz, P., Hayward, B., Hopper, D., Dennis Hopper: The Lost Album--Vintage Prints from the Sixties, Prestel; New edition, 2014
Folsom, T., Hopper: A Journey into the American Dream, It Books; 1st Edition, 2013
Featured image: Dennis Hopper - Photo of the artist - Image via pinterest.com
All images used for illustrative purposes only.