When working on documentary photography, the best approach possible it to create a balance between objectivity and your own personal style. That feature is what makes the best artists of this genre stand out, as is the case of Derek Ridgers, a photographer that comes to us from the United Kingdom. He built his reputation by taking photos of various celebrities from the music world and documenting the development of the English rock 'n' roll scene from its very beginnings in the 70s. His bold approach and lack of fear allowed him to observe these worlds from the inside and depict them with his trusted camera. After he made a name for himself, Ridgers continued to expand his portfolio with portraits of numerous famous people - all done in a unique black and white style this artist stayed true to for the entirety of his career.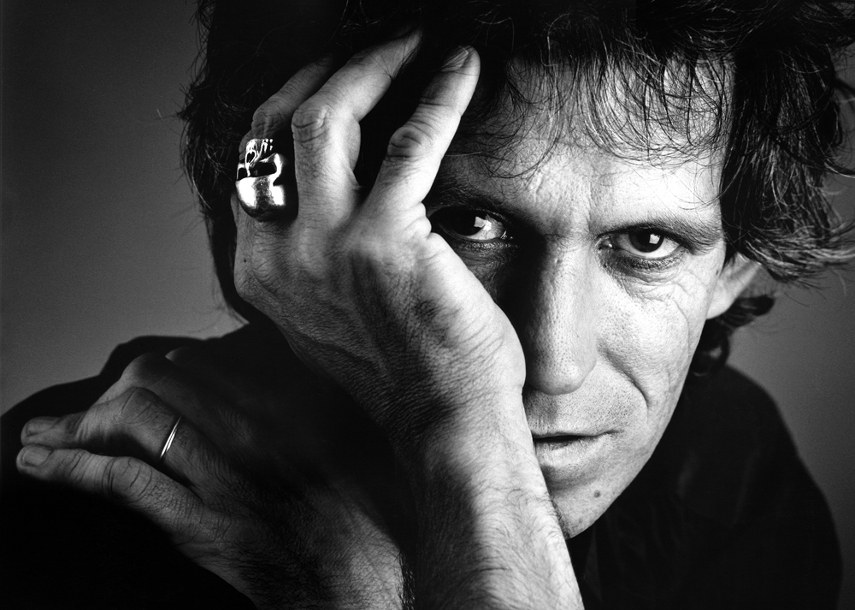 Before He Knew Photography
Ridgers was born in Chiswick, West London, in 1962. Unlike many of his colleagues, he did not grow up dreaming of how one day he would be a photographer. In fact, he was not even that interested in this medium when he was younger. Ridgers went to the Ealing School of Art and was trained to be a graphic artist - during the time he studied here (1967–71), one of his fellow students was Freddie Mercury, future lead singer of the legendary UK band The Queen. Ridgers was passionate about music back then and spent many nights listening to live performances in Chiswick and other local neighborhoods. Most of his photos from later life can be somehow associated with the clubs and music scenes he was a part of during the late 60s. Following art school, Ridgers went into advertising and worked as an art director for ten whole years. Through a coincidental play of events, one of his clients represented a camera company and a couple of their products ended up in Ridgers's hands. He decided to play around with the cameras and give them a try - the rest is, how they say, history. After that, it was hard to see Ridgers without his camera somewhere in the vicinity. Naturally, the first place he took his new hobby to were music concerts he still frequently visited. One of his earliest pieces came to be during a performance by Ron Wood, Eric Clapton and Pete Townshend at the Finsbury Park Rainbow, on the 13th January in 1973.
Many of Ridgers's clients are celebrities with various professions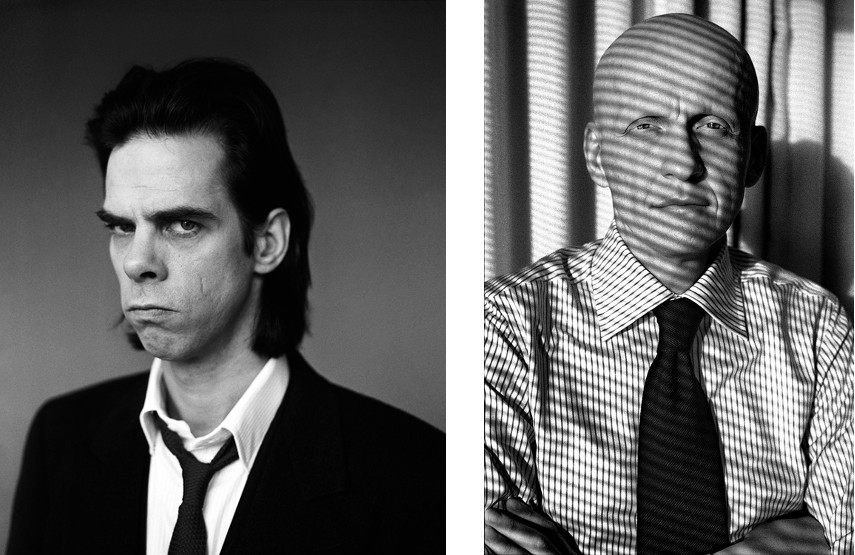 The First Camera
Along with the 70s came the emergence of punk rock and all the movements that followed it. Ridgers was overwhelmed and fascinated not only by the visual appearance of punkers and rockers but also the massive impact they were having on all of United Kingdom. Ridgers tirelessly documented everything connected in any way to these new subcultures. Among his first published work were pictures of rockers he took with a second-hand Nikkormat camera that had a custom flash system Derek improvised at home. Having the benefit of living in London, the world's rock capital, allowed Ridgers to witness the rise of such bands as Adam and the Ants, The Slits, Penetration, The Clash and The Damned. It didn't take long before he started to make a name for himself. This is, of course, due to the subjects of his photos. Ridgers took exclusive pictures of popular bands and had a very talented eye - the combination of those two made sure he attracted interest from many magazines that wanted to purchase his work. After he started loving photography and seen the potential profit he could make off it, Ridgers left the world of advertising for good and turned to professional photography. Eventually, he got employed by music and style magazines such as NME and The Face. Soon he started finding new clientele in more elite circles and over the Atlantic on commission to photograph music and film stars of the era started to amass.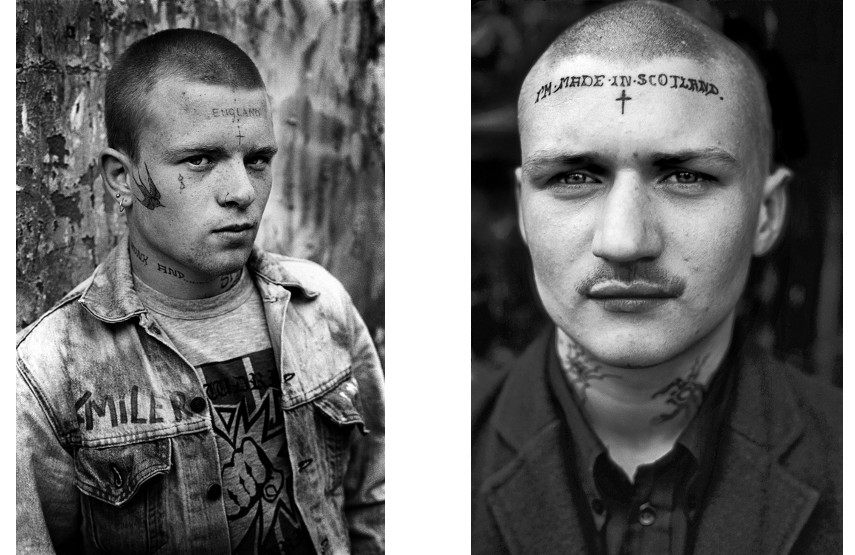 Reaching The Top
The career of Derek Ridgers has lasted for over thirty years now. During that time, he photographed all sorts of celebrities and public personalities, from famous actors and singers to notorious gangsters. Some notable clients of his are James Brown, Tiger Woods, Clint Eastwood, Tim Roth, Johnny Depp etc - the list of his subjects goes on for quite some time. However, what made Ridgers popular were not photos of famous people, but rather the images of anonymous man and women he photographed on the streets and in the clubs of London. In these series of photographs, he depicted different social scenes and subcultures of England, such as the skinhead and punk movement. The Skinhead project is the most successful collection of his portfolio. By the photographer's own admission, it was not easy to infiltrate neo-nazi societies but after they accepted him as an observer, Derek had absolutely no problems whatsoever. The Skins were even approachable and friendly after that. Ridgers also covered and documented developments of a few British fetish clubs, from the early days of their inceptions as little-known underground scenes. What makes Ridgers's work stand out in the photography scene is his masterful use of black and white style - by taking away the colors from his images he actually manages to make them more expressive. That technique was a necessity back when he started working, but even today he still chooses not to use color on most of his pieces. No matter what technique he uses of which subjects he shoots, Ridgers has always been appreciated by the public - his images had many publications and he personally worked for Time Out, The Sunday Telegraph, The Guardian, The Observer and other famous companies.
Ridgers never gave up on his choice to make black and white pictures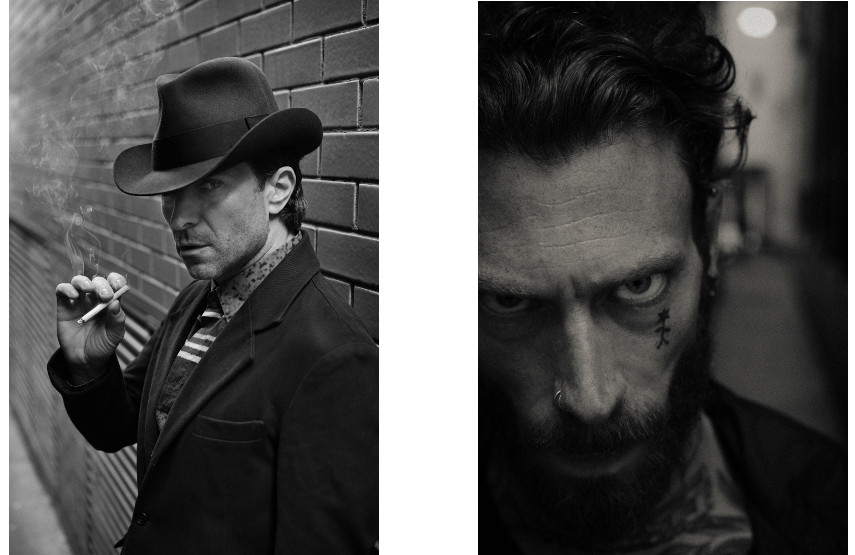 Appreciating Ridgers To The Fullest
The movements England gave birth to in the 70s were a remarkable social phenomenon. The hippies, punks, ravers, goths, teds, mods - all of them influenced the youth around the world for generations upon generations. Even now, after forty years have passed, these subcultures are all live and well, evolving to fit the needs and requirements of today's teenagers. Luckily for us, Derek Ridgers was there to document every step of the way. His work helps us fully understand the desires and goals young English boys and girls wanted to achieve in the 70s. It also allows us to see how clubs and nightlife have evolved for these past thirty years. To that already impressive biography we can also add the fact he made some unique portraits of celebrities - what more can we ask from one photographer? For all those reasons, Derek Ridgers stands as one of the most successful and influential photographers of our time.
Derek Ridgers lives and works in London, United Kingdom
Featured Image: Derek Ridgers - Skinheads, 1979 - Photo Credits Derek Ridgers
All Images © Derek Ridgers