Derm is a Scottish contemporary artist whose artistic expression spans several styles such as graffiti art, graphic design and sculpture.
Derm started out as a graffiti artist based in Edinburgh, a city infamous for its anti-graffiti policy. It comes as no surprise that a recurring motif of his art is CCTV surveillance. Beginning in the mid-1980s, the artist explored the letterforms and the abstract. Having studied typography and graphic design, Derm skillfully employs the knowledge he acquired during his formative years. He manages to masterfully combine geometric and graphic shapes, abstract typographical forms and architectural influences.
Digital Illustrations by Derm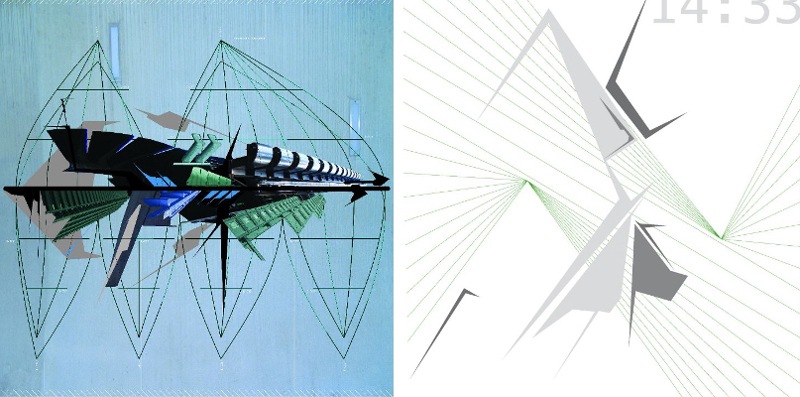 Derm draws inspiration from Scotland's urban and natural environments. Taking texture and colors of the surroundings into consideration, the Scot carefully choses the places where he creates; the places that complement not only his style, but his creations as well. When working on commissions and producing graphic designs, Derm follows a set of rules, shapes and letterforms to capture the essence of the client's vision. However, when he creates graffiti, he uses the same set of rules and shapes, thus incorporating the background and contextual cues in his artworks. The artist is also one of the members of a collective which was established in 2006, the Agents of Change (abbreviated to A.O.C.).
Derm's Metal Sculptures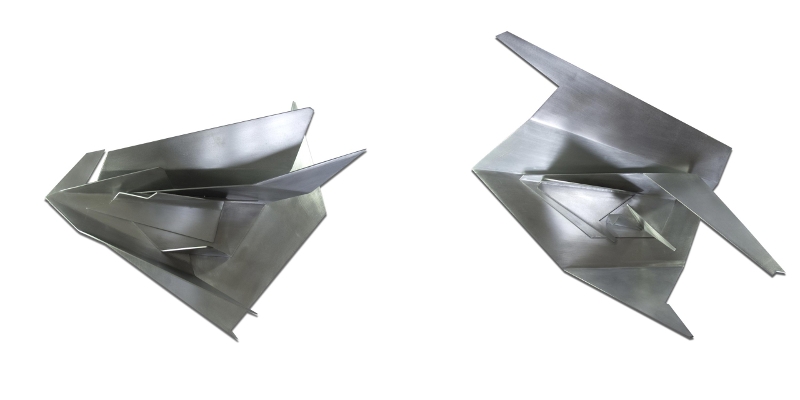 Derm's artworks were featured in numerous exhibitions, both one-man and collective. Some of the more notable ones include Rudimentary Perfection, a group show organized by the Recoat Gallery from Glasgow in 2011 and Unfolding, a 2013 Agents of Change exhibition held at the David Bloch Gallery. Focal Range is Derm's solo exhibition worth mentioning. It took place in 2009 in Edinburgh. The Scottish artist is represented by the David Bloch Gallery from Marrakech, Morocco.
Derm currently lives and creates in Edinburgh, Scotland.
All images are copyright of the artist, and courtesy of the David Bloch Gallery.