Jonathan Paul, better known as Desire Obtain Cherish or DOC, is an American artist who explores contemporary obsessions with sex, desire, drugs, gender, luxury, media, commerce and fame.
Born in 1975 in California, Paul first made a name for himself in Los Angeles as a street artist in the early 2000s. He earned his BA in Fine Arts from Parson's School of Design.
First the Sex Tape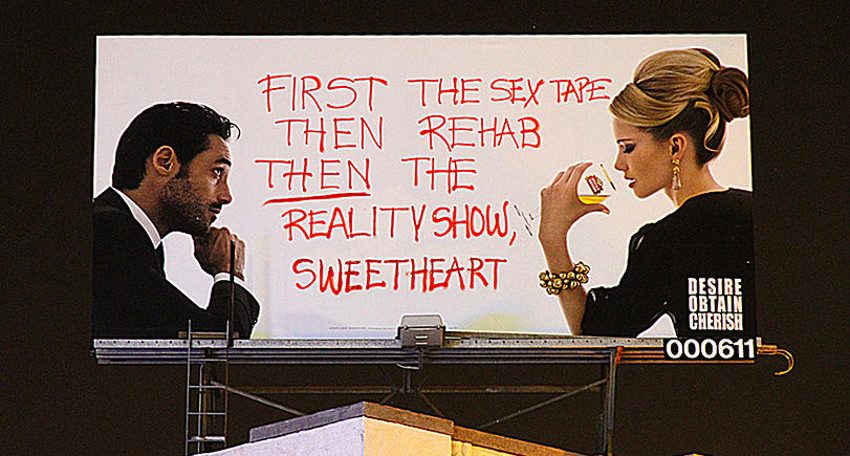 With a background in fashion advertising and art theory, Desire Obtain Cherish has become known as pop sculptor who fuses street, pop, conceptual, and appropriation art with popular culture to make his own unique satirical message. Today he is best-known for his larger-than-life resin lollipop sculptures and sharp but whimsical critiques of consumer culture and the art world.
His Designer Drugs (2013) series, for example, addresses the concept of a "shopper's high" by featuring luxury brand logos such as Chanel, Hermès, Louis Vuitton and Yves Saint-Laurent on pill packets.
Designer Drugs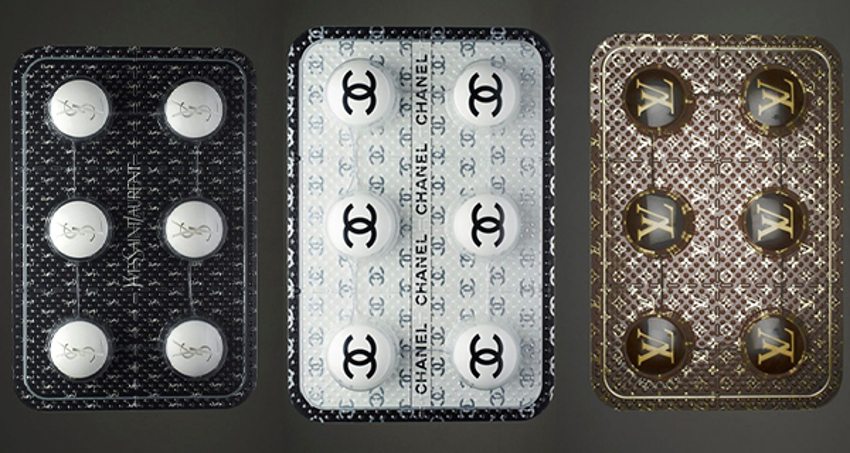 His portraits of celebrities such as Marilyn Monroe and Jim Morrison are crafted out of thousands of individually custom colored capsules or in the case of Amy Winehouse, glass crack pipes, and speak to his background as a billboard hijacker and public space appropriator.
Since his first solo exhibition in LA in 2011, Desire Obtain Cherish's work has been included in many shows in galleries and artfairs throughout the world Bluerider ART Gallery, Taipei, Taiwan; KM Fine Arts, LA; Art Miami Basel; Stage Singapore; Art Palm Springs; Art Miami, New York; Art 15, London; and Art Southampton, Bridgehampton, NY, among others.
Desire Obtain Cherish is represented by Unix Gallery in New York.
Cherry Meltdown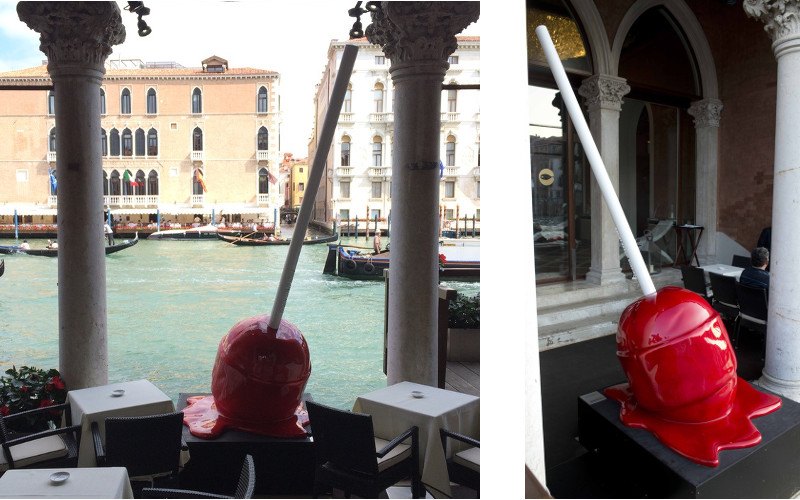 He lives and works in Los Angeles, CA.
Featured image: Desire Obtain Cherish - Prosperity In Proportion
All images copyright © the artist