The practice of Detour or Thomas Evans is a really good example of an artist living in the contemporary moment since his versatile skills and knowledge provided him to create both commercial and fine art contents. The way the artist incorporates different layers and wraps it up with music, which is his passion, suggests much about the fine and wise strategy of developing creativity by following intuition and the demands of the market. On the other hand, Detour is an active member of his community and often manages events with collective acts which provide additional quality to his engaged activity.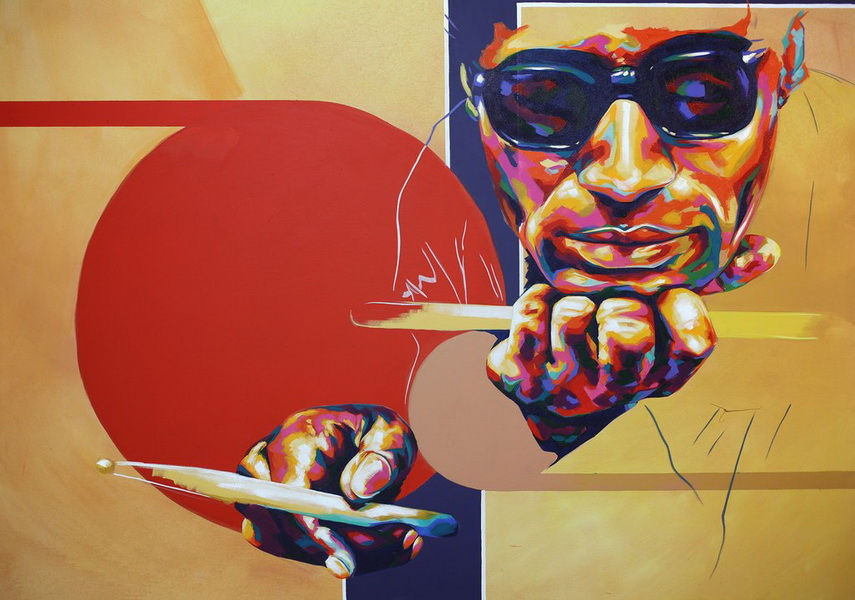 In The Search For Expression
Thomas Evans was born in 1984, in Dayton, Ohio. Since his early childhood, he was drawn to art and used to draw Ninja Turtles in elementary school and selling them to the schoolmates for one dollar each. Later on, Evans became fascinated with portraits, yet as the time passed by went in other direction by attending business school and holding a job as an events/marketing coordinator. The art was not part of his everyday life and he didn't consider as a profession. In one point, Evans did an eight-month volunteer project in Tanzania for the nonprofit organization and it was then he realized his desire is to transfer fully to becoming a visual artist. In 2015 he adopted the name Detour and eventually obtained a studio and started to explore and expand his ideas and concepts.
Using new technology in order to create powerful works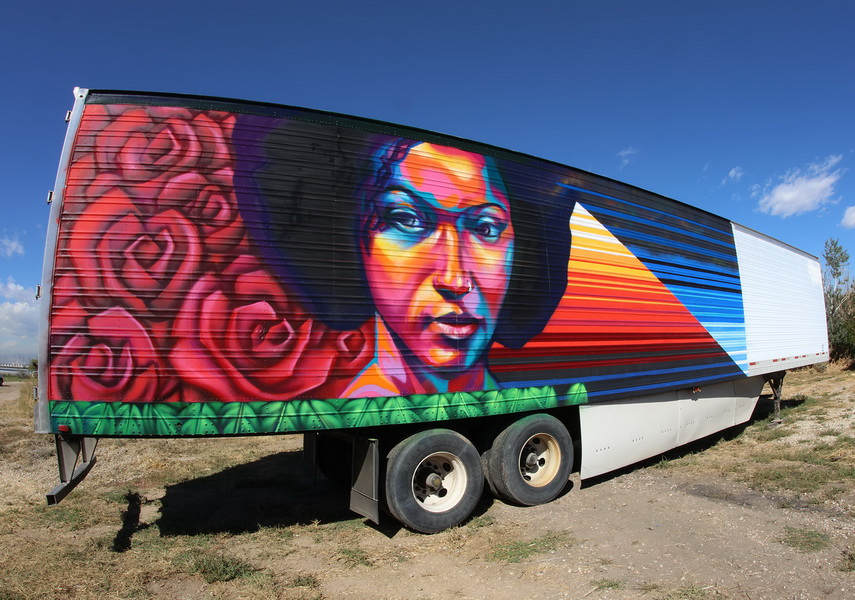 Creating Peculiar Style
Detour's focus is deeply connected to his affiliation with the community and therefore his works are the reflection of the urban art culture of minorities and urban subjects. The portraits perhaps have the central role and usually, represent iconic figures of celebrated persons within the black community like hip hop or jazz musicians. The artist is not limited to any particular media, yet he is using any means to capture every sense of the audience in order to enrich their experience and offer a different kind of perception.
Genuine legends are depicted on Detour's canvases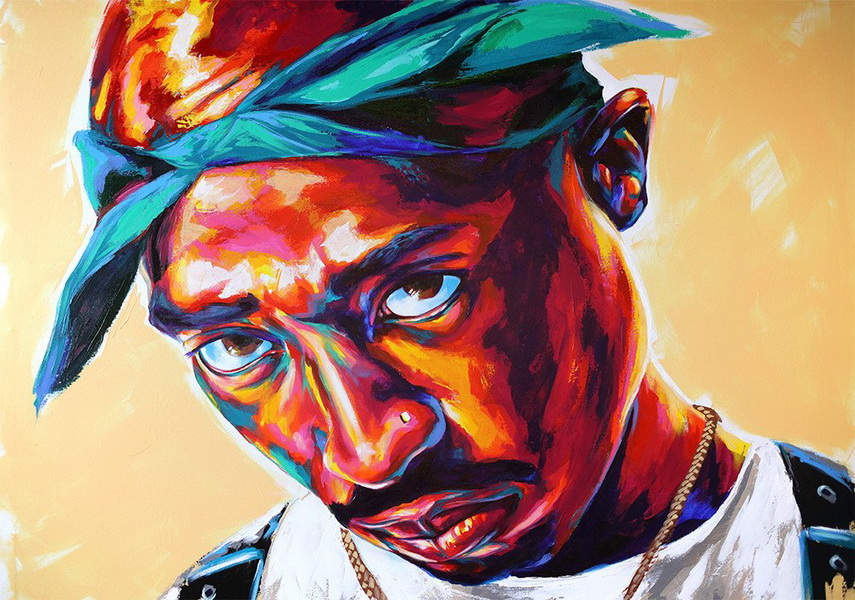 Deriving The Inspiration
When it comes to the influences the visual and audible language of Hip-Hop captivated Detour's attention while he was just a child. The whole culture was enchanting, from Break dancing, DJ's, Graffiti, every single aspect of it seemed like magic to him. Even after few decades that initial fascination hasn't changed so, the artist got stuck with that raw energy rounded with the constant exchange of ideas and collaboration in general. Chuck Close, Kahinde Whiley, David Garibaldi, Taku Obata, are just some of the names Detour looks up to as role models.
Murals perhpas represent the best the artist's aesthetics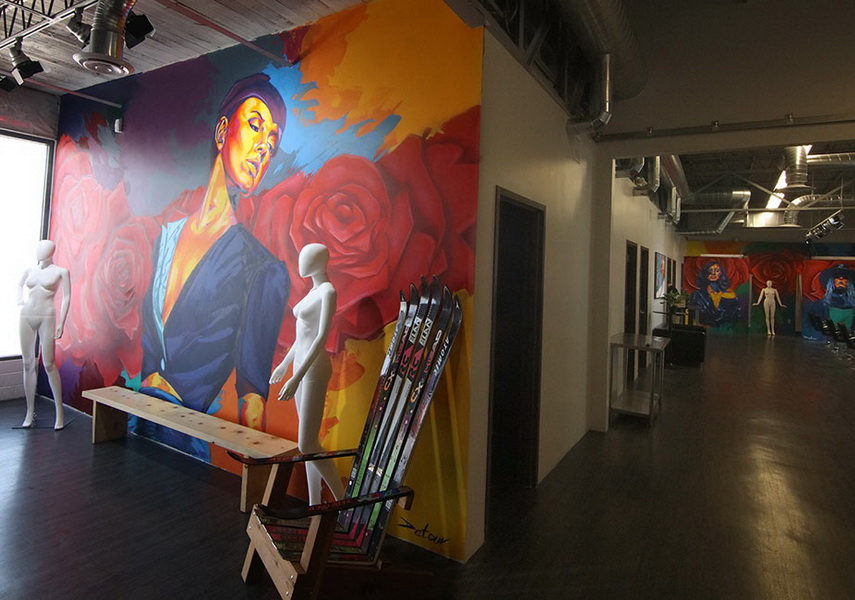 The Burgeoning Star
Besides doing painting, photography, web design, video, and more, Detour is actively involved in a Colorado hip-hop scene, especially through his work with Hip-Hop Congress, ReDouble, and his sound friendships. His latest project titled simply Art & Decibels is dedicated to bridging the gap between hip-hop and fine arts. Actually, the whole idea rotates around involving his musician friends in his art with the aim of communicating wider audience and somehow educating the community. Finally, Detour's activity cannot be perceived as just a mere art production, rather it is a socially driven practice with the effect of art as a tool for a constant change.
Detour lives and works in Denver, Colorado.
Featured image: Thomas Evans, aka Detour, stands in front of his portrait of Kendrick Lamar at the Art Gallery at the DPAC - image courtesy of Colorado Public Radio
All other images courtesy of the artist