Since his rise to fame in 2005, Dean Stockton aka DFace has grabbed contemporary art scene by the throat. With his inexhaustible mind full of ideas and endless creativity, the artist manages to reinvent himself constantly. As a result, DFace has been at the forefront of the urban art and one of the main figures of the movement for over a decade. Equally active on the streets as well as in his studio, the London-born artist is best known for his pop-inflected body of work that critiques the modern world, in particular, consumerism and the American Dream. His imagery delivers a viewer the moral dilemma, embrace or reject, laugh or deny.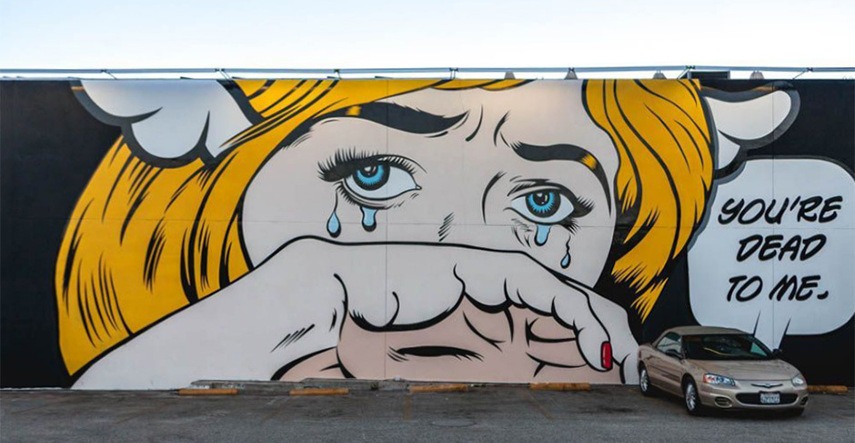 Artist's Background: A Short Tale About DFace
Born in 1978, DFace aka Dean Stockton grew up in a working-class London suburb. Thanks to Henry Chalfant - an American photographer and videographer, and his documentation of subway graffiti in New York City in Spraycan and Subway series, Dean fell in love with the culture of graffiti. Later as a rebellious teenager, skateboarding and Thrasher magazine's coverage of skateboard deck graphics led his interest towards stickers and the do-it-yourself mentality associated with skate and punk fanzines.
While attending an Illustration and Design course, the artist worked part-time as a freelance illustrator and designer. At the same time, he was slowly developing his style. Some of his early influences included Shepard Fairey's famous Obey Giant campaign, Jim Phillips' skate culture, hip-hop and punk rock music, and popular animated cartoons.
Some of his early influences included Shepard Fairey and Jim Phillips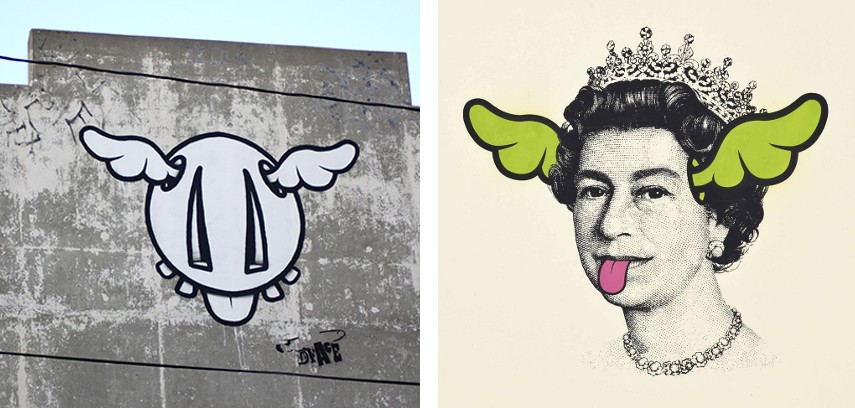 The Universe of Its Own: DFace's Characters
Working with a variety of mediums and techniques, DFace uses a family of dysfunctional characters to ridicule and hold to ransom all that falls into their grasp - a welcome jolt of subversion in today's media-saturated environment. His aim is to encourage the public not just to 'see', but to look at what surrounds them and their lives, reflecting our increasingly bizarre fascination with celebrity culture, fame, consumerism, and materialism. By rethinking, editing and reversing imagery drawn from decades of materialistic consumption - currency, advertising and comic books, the artist subverts these now iconic motifs, cultural figures, and genres in order to comment upon our conspicuous society. DFace constructed the term aPOPcalyptic to describe his artworks, which can be seen in a variety of different media applying his playful, tongue-in-cheek imagery with anti-establishment values.
DFace constructed the term aPOPcalyptic to describe his work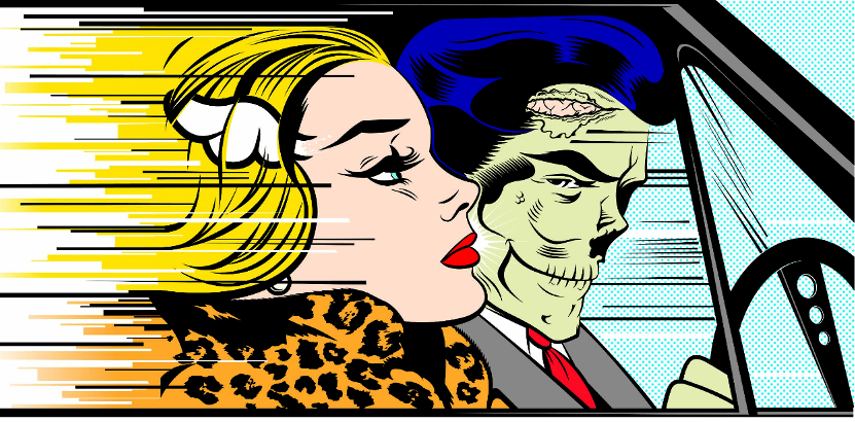 Collaborations with the Queen and the Pope
Past examples include his collaboration with Her Royal Highness Queen Elizabeth II on a series of banknotes that were put into circulation for an unsuspecting public to notice in their change. Then, to commemorate the instatement of Pope Benedict XVI, the Vatican commissioned DFace to paint a portrait. The piece was shown for the first time at the Outside Institute in May 2005, as well as on MTV Rome, receiving a critical acclaim.
The artist has put a series of coins into circulation for an unsuspecting public to notice in their change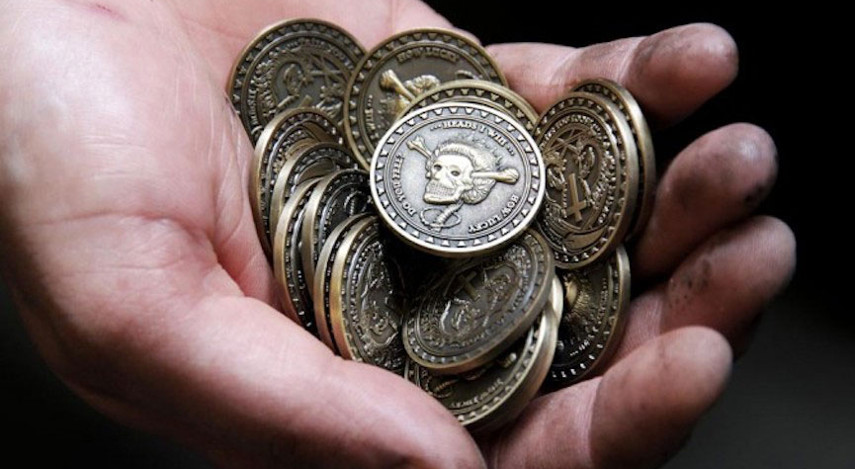 DFace at Auctions and Exhibitions
DFace's paintings regularly sell at Christies, Sotheby's and Bonhams auction houses and yet he still continues to put his work illegally into the public domain. Although he has also increasingly shown at galleries and other venues, DFace approaches these sites with the same anarchic energy as with his public pieces.
For several years, DFace was the owner of the Outside Institute, London's first contemporary gallery primarily focused on street and urban art. Afterwards, when he decided to exhibit his works, the artist's sell out solo shows Death & Glory, EyeCons, aPOPcalypse now, All your Dreams Belong to Us along with 2011 Los Angeles show Going Nowhere Fast, and Burn Brighter firmly founded his presence within the global contemporary market. As an only urban artist to date to be featured on the front cover of the publication Art Review, DFace is considered as one of the most prolific contemporary urban creatives of his generation.
He is represented by several galleries, such as Die Kunstagentin, Hang-Up Gallery, Ministry of Walls and Verso Contemporary.
Dean Stockton aka DFace lives and works in London, United Kingdom.
Featured image: DFace - portrait
All images copyright of the artist