Creating works that float somewhere between reality and the surreal, Dima Rebus is a young Russian artist working predominately in watercolor. Often described as unsettling, his paintings depict humans and their eerie situations, accompanied by often cheeky titles that evoke the contemporary times we live in. His practice also includes making illustrations for magazines and publishing houses - just recently, one of his works became the image of National Geographic film Saints & Strangers. Born in Naberezhnie Chelny, the artist graduated in 2011 from Graphic Design Department of the Moscow Institut of Arts and Industry, and in 2016, he enrolled at the Institute of Contemporary Art in Moscow. With an impeccable technique, extremely detailed, thought-provoking, and inspired at times by his Russian roots, Rebus portrays a unique vision of the contemporary world.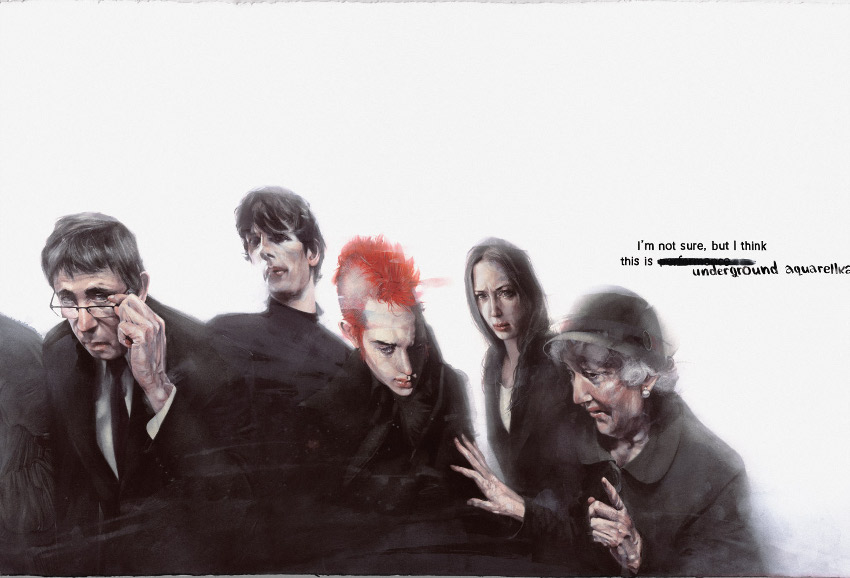 The Work of Dima Rebus - Underground Aquarellka
His beginnings include some street creations, graffiti in particular. Originally, it was nothing serious, but then it developed into something larger and more meaningful (at least for a 15-year old). Everything was there, the music, graffiti, and the all-important friendship with the people who were doing the same. All of it has influenced and reflects in what Rebus does today. Speaking of the style, the artist has always been specifically trying to ignore the obsession with a single subject. Even his so-called style – underground aquarellka is a joke in some sense. Originating in the fight with some pretentious, contrived things in the world and in the artistic community in particular, the name 'underground aquarellka' is "probably the most pretentious name that I could think of - banter over snobbery nonexistent underground."[1] Speaking of other artists and their influence, Rebus mentions his friend and a fellow artist Misha Vyrtsev, saying that he was the one who made him engage in illustration. He also admits to enjoying the work of various artists, but he deliberately tries to fence himself from the "influence", since it can be very dangerous. Their "influential" role is more on the emotional plane, as they are inspiring and their impact is to stimulate Rebus to produce further work.
His personal style is called underground aquarellka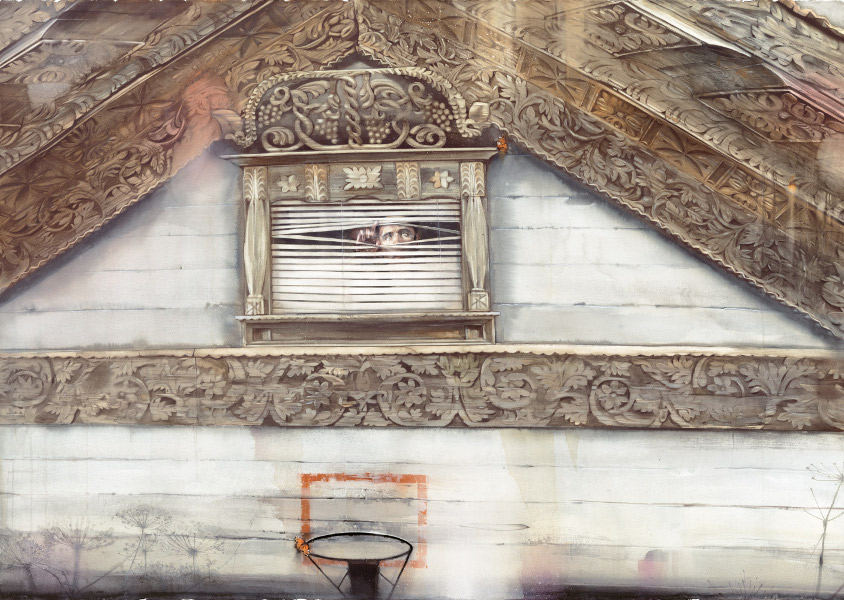 Prerequisites for an Artist
Contemplating the social function of any artist in the world, Rebus admits that the knowledge of him being able to affect something or someone does make him mad with joy. However, in this frantic time, constantly being bombarded with an endless stream of information, any work can be digested by the public, getting out in unpredictable ways. So, the idea of actually affecting someone has become such an incomprehensible thing that it is not even worth being labeled as a dream. On the other hand, Rebus acknowledges the role the audience plays as highly important. As a creator, it is vital to have an audience and some sort of feedback. The most important thing about being an artist is probably the thought. "In order to do something, it is necessary that there was something in my head." If the head is empty, there is no creativity, no ideas, and no new paintings. Even the crazy ideas deserve attention, as they can be very important. Though Rebus works in different genres and with different materials, the approach thoughts are always the same – he makes up a story, begins to work through it, hoping it will pass his internal filters. The technical side is no less important. When he works in watercolor, he needs a piece of paper; when working on the streets, he uses something different. Since the emotional approach is always the same, the only real difference is on the technical side.
The emotional approach is always the same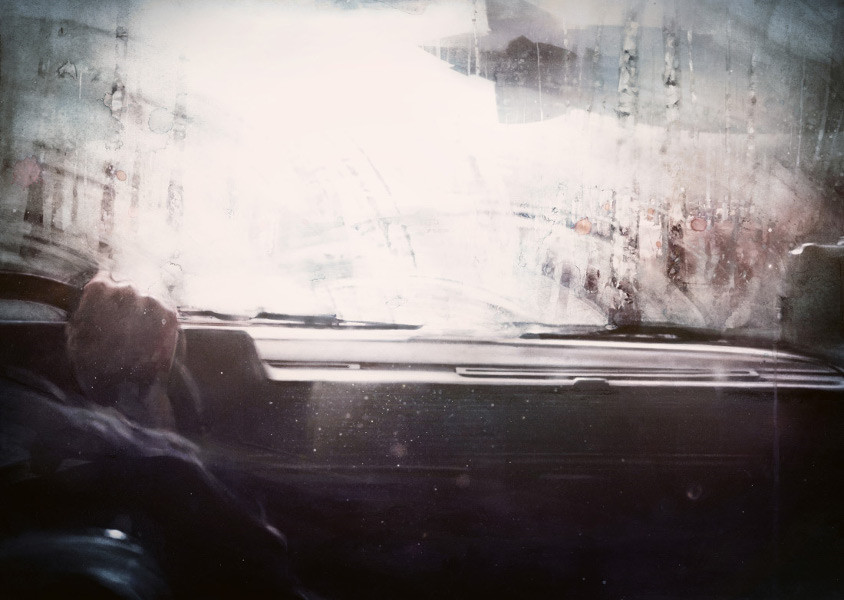 Good Deal – Dima Rebus' Latest Solo Show
On June 23, 2016, within the framework of the parallel program of V Moscow International Biennale for Young Art, the Artwin Gallery opened the Dima Rebus' latest solo project titled Good Deal. In artist's own words: "I wrapped up the building for the audience. This type of styrofoam packaging for prepared food can be found on the shelves of any grocery store. When you walk into the store, you don't have to hunt for food – it's already waiting for you in these packages. All you have to do is choose the goods that best suit your needs. The exhibition operates a little like a store, where the display is already pre-packaged, with little space for improvisation. The label of my packaged art object includes a line assuring that the product is "100% extra lean." This is no accident: in the very beginning, street art arose as a spontaneous creative response to the urban environment. Street art that's been made-to-order for an art exhibition or biennale is no less real, but we have to admit all the same that it is something of an oxymoron. I am not against natural reserves, but there is a very clear distinction between true wilderness and controlled nature."
Dima Rebus lives and works in New York.
References:
Shamin D., Dima Rebus about talent, citizenship and the relationship with the audience, Buro 24/7 [January 27, 2017]
Featured image: Dima Rebus – portrait of the artist
All images courtesy of the artist