Dont Fret is an anonymous American artist from Chicago. He studied photography in college. His murals and wheat pastes are all around the streets of his hometown. He is also one of the most secretive street artists in Chicago, which reminds some of the renowned British artist Banksy. Dont Fret's murals are portraits and clever critiques of everyday life, mixed with nostalgia, humor, loneliness and despair.
Murals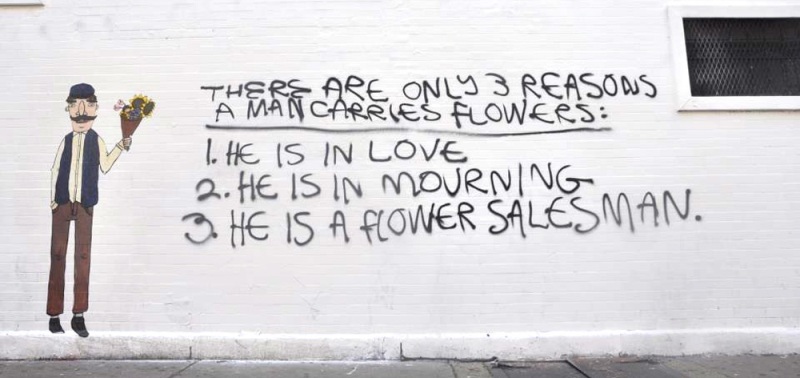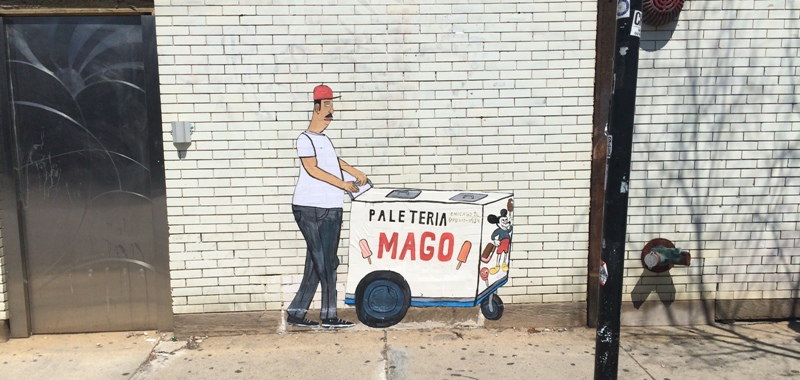 The anonymous artist loved painting and drawing as a child. He started doing graffiti in elementary school. In high school he was inspired by Sonny's rain clouds, which he could often see in his neighborhood, and they made him realize that images can represent the identity of the artist as well as the name, so he stopped writing Dont Fret, and started creating characters. He began working on his technique, as he wanted to make bigger and more intricate characters.
Dont Fret's Characters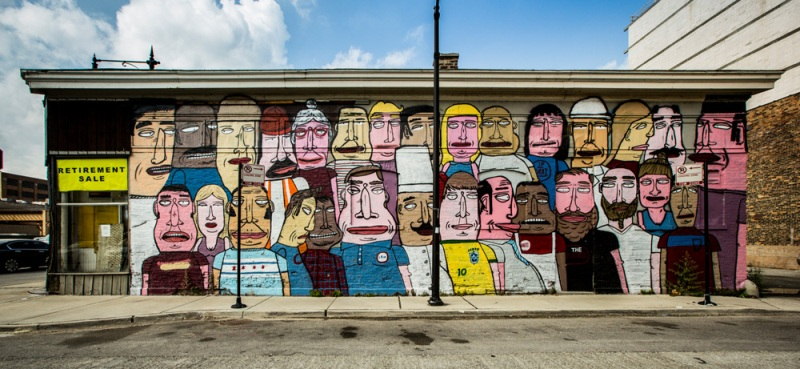 Besides Chicago, his works can be also seen in Sao Paulo, Miami, New York, San Francisco, Prague and Berlin. In 2012 and 2013, he had solo exhibitions in Chicago, in addition to exhibiting at SCOPE Miami. Dont Fret was the fan favorite at the Red Bull Cooler Contest and he curated the exhibition The Young and The Restless at Vertical Gallery in Chicago. GrubHub, Soho House, Columbia College, and the bar Flat Iron commissioned his works.
Works at Vertical Gallery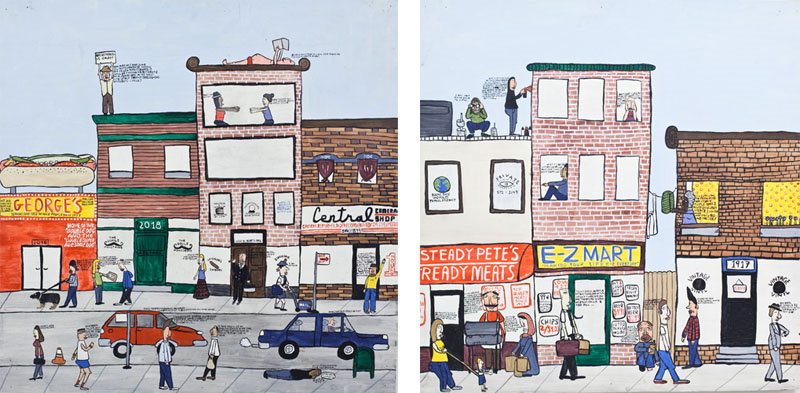 Dont Fret lives and works in Chicago, United States.
Images copyright © the artist