Dora Maurer is a well-established Hungarian photographer and graphic designer, as well as one of the leading artists of the avant-garde movement since the 1970s. She is also a professor at the Hungarian Academy of Fine Arts in Budapest and a curator. Her art revolves around mathematical and complex system processes - Maurer is very methodical and precise when it comes to the compositions she creates along with the width of lines, colors and angles.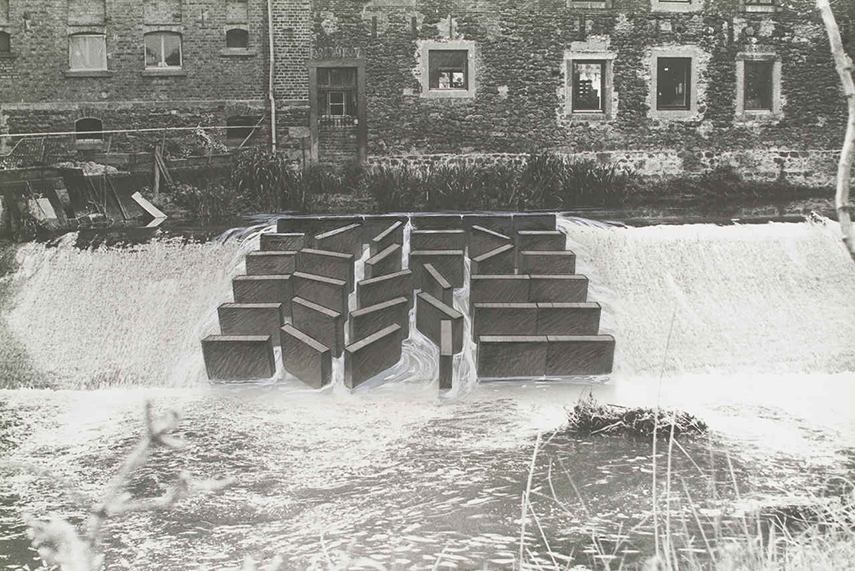 Process of Artistic Calculation
Maurer is a trained graphic artist and until the late 1960s she has worked mainly in printmaking. Later on, her work started to incorporate other visual media, such as film, photography, collage, and found natural materials, such as twigs. She has gained a lot of recognition due to her self-portrait from the late 70s, called Seven Turns. This portrait shows the corner of the artist's face behind a white card and continues with her holding the previous portrait in the series rotated 45 degrees. This creates a hypnotizing spiral of hands and eyes which resembles what we see through a kaleidoscope or perhaps Indian mandalas. This exciting play of revealing, concealing, shifting and manipulating represents the very core of Maurer's aesthetics.
Despite the fact that Maurer's pieces are based on calculation, they are quite poetic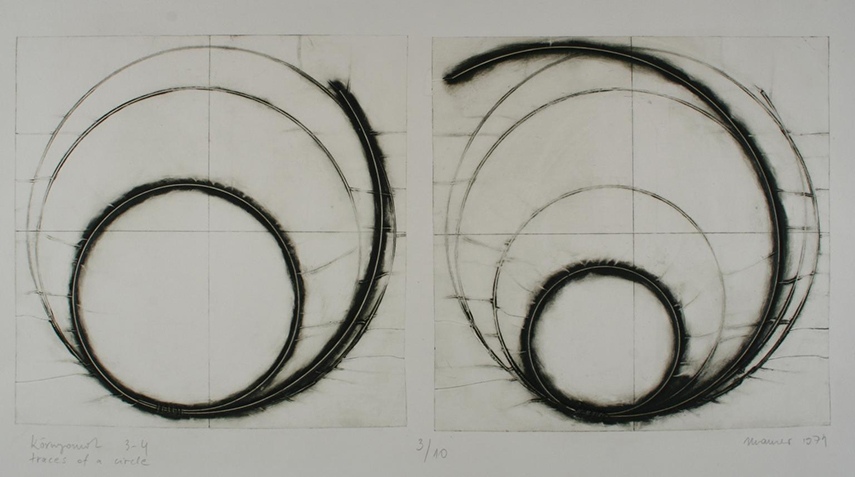 Exploring Simple Movements and Actions
During the early 1970s, Maurer created a large series named Reversible & Changeable Phases of Movement. This series portrays simple actions broken down into sequences of movements. For example, Etude 4 from 1972 represents the catching of a ball reduced to five separate scenes. Later on, it the 80s, Maurer's work has developed and became much more complex. Handmade Fractal Paintings series from 1988 is composed of lines of 3mm width rendered in eight different colors and arranged to create an overlapping series of squares. The series explores the geometrical transformations produced by the enlargement of these squares. More recently, in the 2000s, Maurer has initiated another morphological project called Overlapping, which focuses on the colors and their potential to influence the human perception. In Overlappings, transparent squares or gridded outlines of color create an impression of depth, making the squares flicker and appear three-dimensional. The latest Maurer's work, similarly to her pieces from the 70s, concentrates on uniting the obvious and the conceptual and suggests that art can be quite complex conceptually even if it explores simple phenomena.
Maurer's work concentrates on uniting the obvious and the conceptual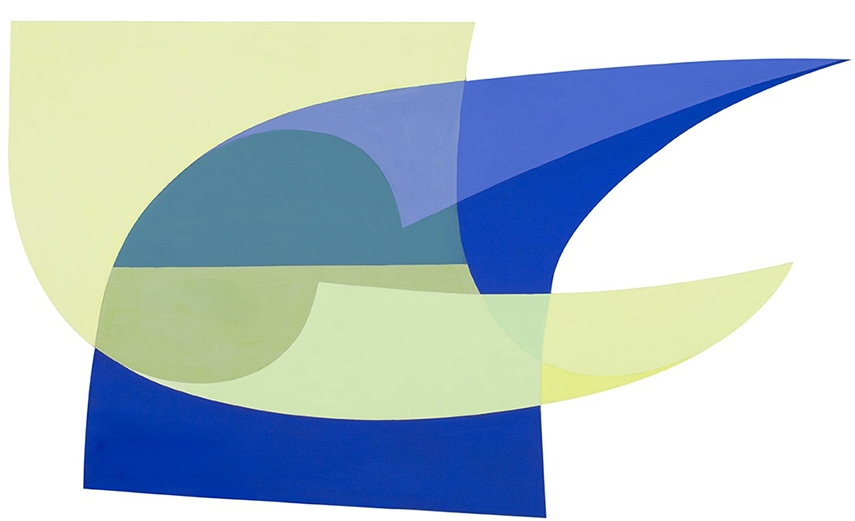 Universal Appeal of Geometric Designs
Maurer's works display a universal appeal and they are easy to interpret because they show simple actions that anyone can perform - we can identify with her pieces on physical and visual levels. According to the artist, her artworks can be described as novels in pictures because they encourage us to read and understand the sequences of simple movements or the structure of various geometric compositions. It's not common for an artist to be able to make conceptual art which is comprehensible enough, however Maurer excelled in this task. Ever since the late 1950s, Maurer has been one of Eastern Europe's most rigorously experimental artists.
Dora Maurer lives and works in Budapest, Hungary.
Featured image: Dora Maurer - Seven Turns - Detail, 1979 - image via bbc.co.uk
All images used for illustrative purpose only.