Dotmasters is the founding member of C6.org. This is a new-media-based collective of art-pranksters, active throughout the 90's. The collective's aim was to bridge the gap between art and activism with events that would catch all the attention. In 1997 they hit the headlines worldwide with their Man in a Box performance when one of their members was incarcerated in a surveillance cube in a gallery in Brighton, without any food, only 15l of water. The collective's work was merging graffiti, performance, and new media. It was eclectic, generating inspiration from nightclubs and galleries.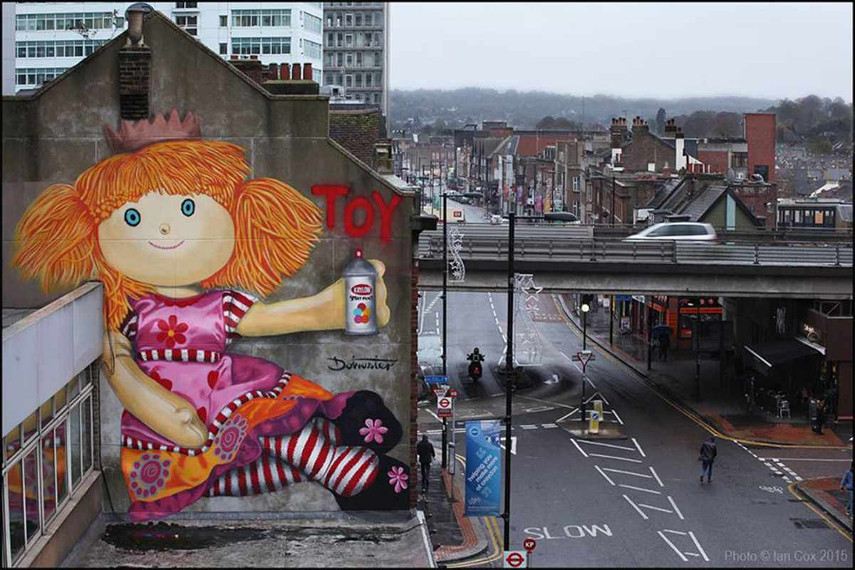 It All Started With a Stencil
Leon Sessix, better known for his moniker Dotmasters was born and raised in London. In the early 1990s, he started painting on the streets of Brighton, as he was inspired by stencils of Nemo and Blek Le Rat, on his trip to France in the early 1980s. As a kid aged 12, Leon was familiar with cutting stencils, as his mother used to teach silk screening at a local school. He would help her cut the stencils to print t-shirts. Everything changed when he realized you could spray right through the stencil.
With The Dotmaster art takes on a new turn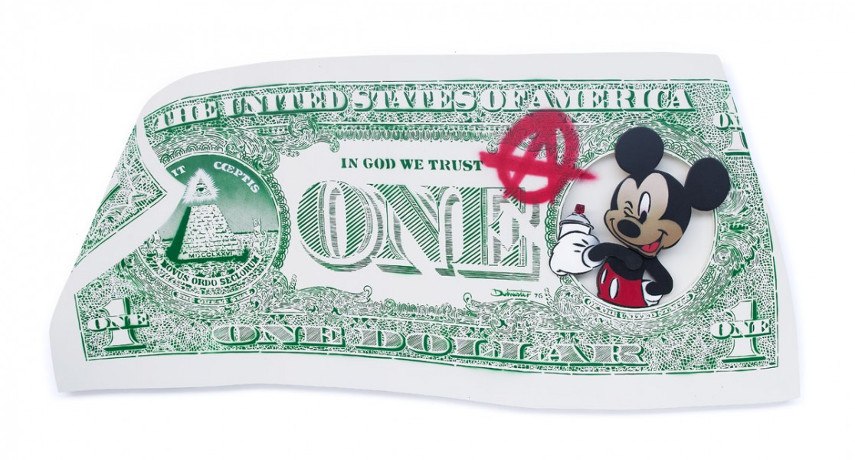 Artist With an Edge
Dotmasters' work has always been eccentric, and it's clearly impeccably crafted with meticulous detailing. His style is ever changing and the evolution is real and clear. With a contemporary twist of media and performance merging with graffiti and street art, he brings a new edge to art as we know it. The artist started working under the alias when he got bored of the new-media world and the group dynamic. Now, his work can be found anywhere, from a dead end street to a penthouse in Europe.
The artist's work is exhibited around the world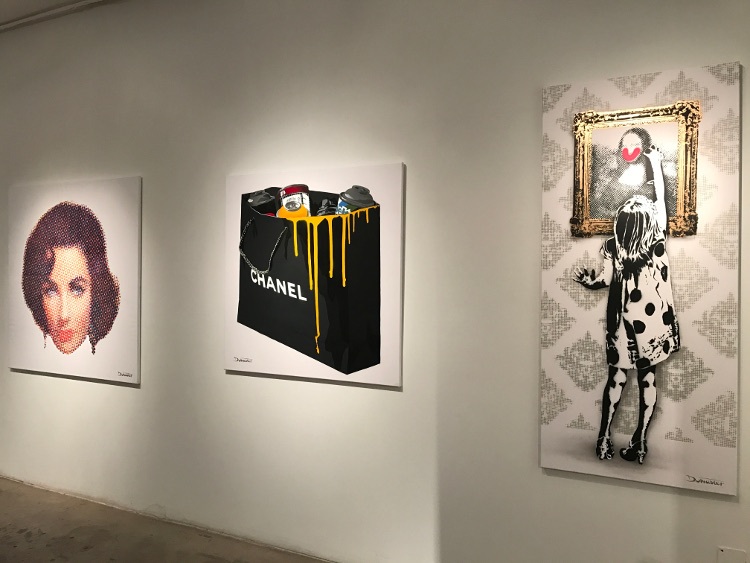 Craft and Style
Throughout the years, aesthetic has changed for Dotmasters', although the process has stayed the same. Ranging from black or white for quick hits, or full colors for more legal walls. The artist says that the only piece he can put a style on it is the one which is well crafted. This must be the reason his work has earned him shows at the Cabaret Coltaire, Museum of Modern Arn, Gulbenkian Foundation, and many more prominent galleries and museums.
Throughout the years, Dotmasters changed his aesthetics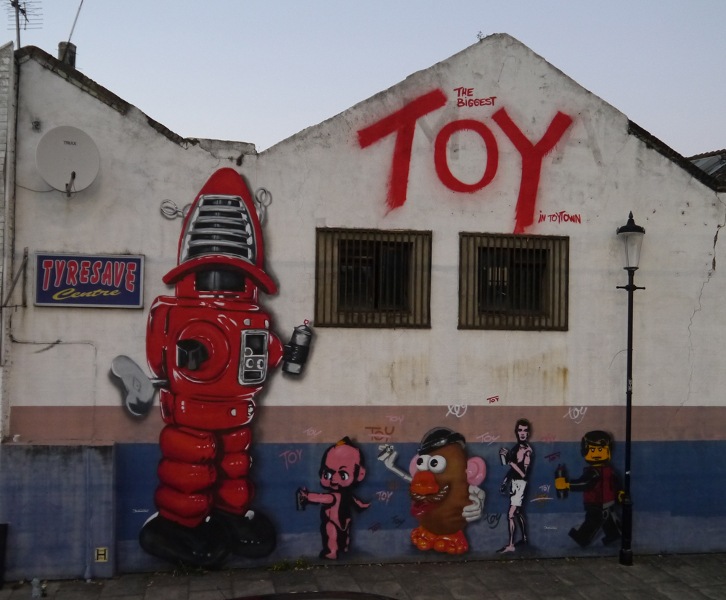 Oscars and Drop Outs
With a typical English sense of humor, the artist takes a different look at the populist media. His photo-real color stencils create illusions that fool the eye. Dotmasters exhibits internationally and is no stranger to big cooperation and commission. He has been invited to take part in Banksy's Waterloo, Cans Festival, and to feature in the Oscar-nominated Exit through the Gift Shop. He has collaborated with grassroots activists, luxury brands, and is a driving force behind the independent, urban festival in Norway, called Nuart. Besides this, he has done some work with outcasts, misfits, and drop outs.
The artist is represented by Graffik Gallery.
Featured image: Dotmasters - portrait - photo courtesy of the artist.