Dovilio Brero was an Italian surrealistic artist best known for his series of paintings inspired by the myth of Atlantis, a fictional island mentioned in Plato's works Timaeus and Critias.
Artworks by Dovilio Brero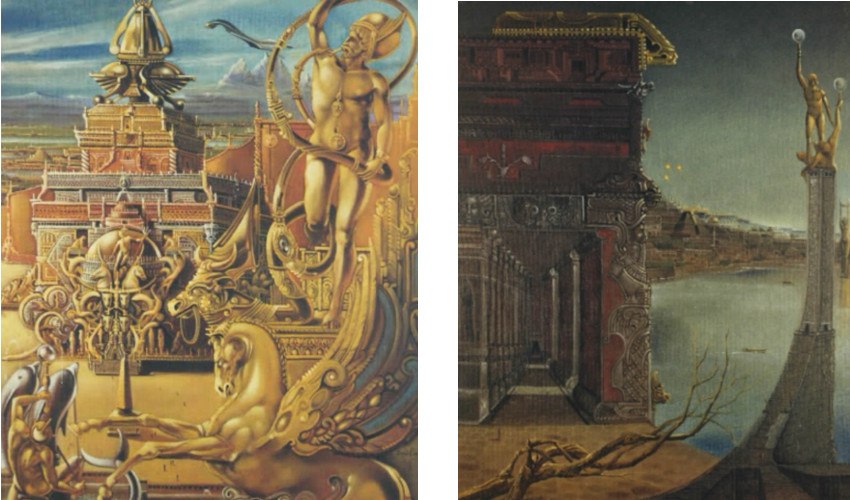 Brero was born on February 14th, 1950 in Monasterolo, in the Italian region of Lombardy. Interested in drawing and painting since an early age, he participated in his first group show in 1973 in the town of Pavia. Subsequently, he exhibited his work in galleries worldwide including in Japan, France and the United States. One of his most successful solo shows was Dovilio Labyrinthos in Milan in September, 1999.
Artworks by Dovilio Brero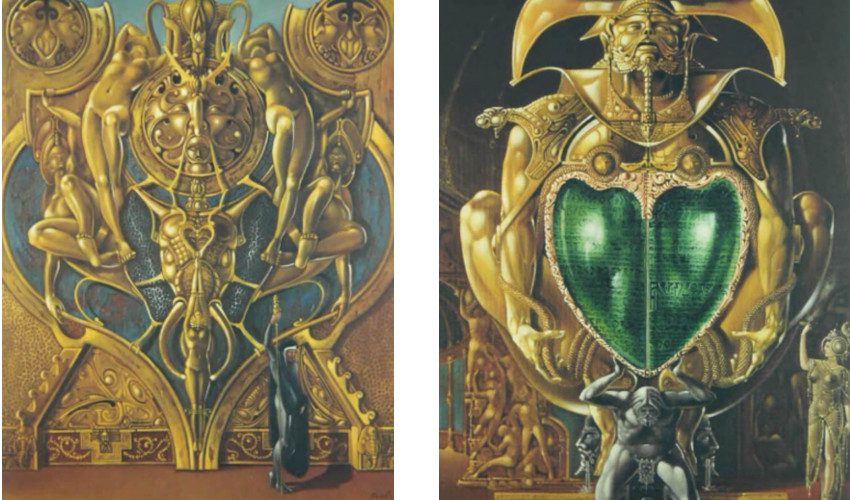 He published several books including Minotaur Project - Labyrinthos which housed over 100 works by the artist accompanied by the poems of Silvio Beauty.
Dovilio loved music, many of his works represent instruments, especially wind and strings. In 1993 he worked on a sculpture created by broken down violins, which were used as a backdrop at the Teatro Regio in Turin. He produced some paintings dedicated to musicians like Fabrizio De Andrè, John Lennon, Sting and Jimi Hendrix. In 2006 and 2007 he presented the project Guitars death done in collaboration with photographer Julian Gallino and edited by Monica Capes.
He is represented by Punto618 Art Gallery.
Artworks by Dovilio Brero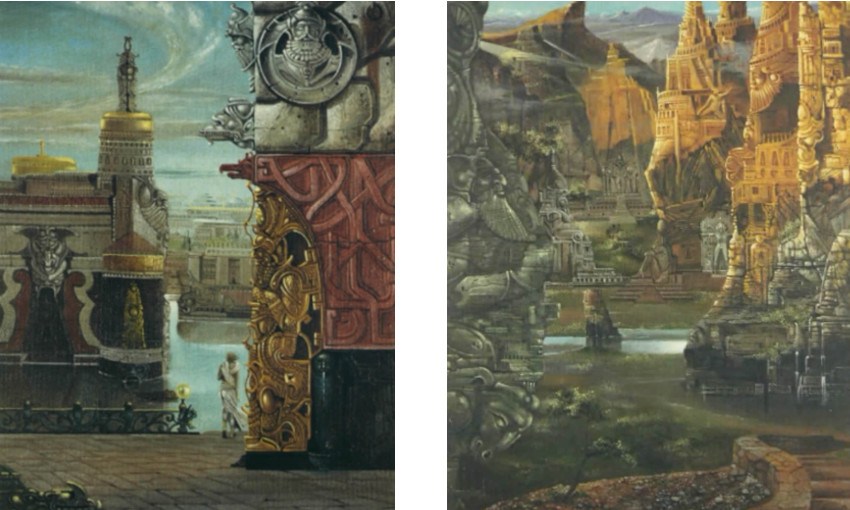 Dovilio Brero died on October 18th, 2008.
Featured image: Brero Dovilio - Treasure of Atlan (detail)
All images copyright © the artist