Andrzej Dragan, or simply Dragan, is a Polish photographer and video artist, well-known for his images that are simultaneously dramatic, alienating, disturbing, provocative and alluring. Altering our perceptions of reality and experience, his photography captures the subtleties and complex dynamics of human face.
Born in 1978, Dragan studied in Warsaw and on scholarships in Amsterdam, Oxford and Lisbon, receiving a PhD in quantum physics cum laude in 2005. He soon received recognition in the academic circles, winning many national and international physics awards.
Dragan's Portrait Photography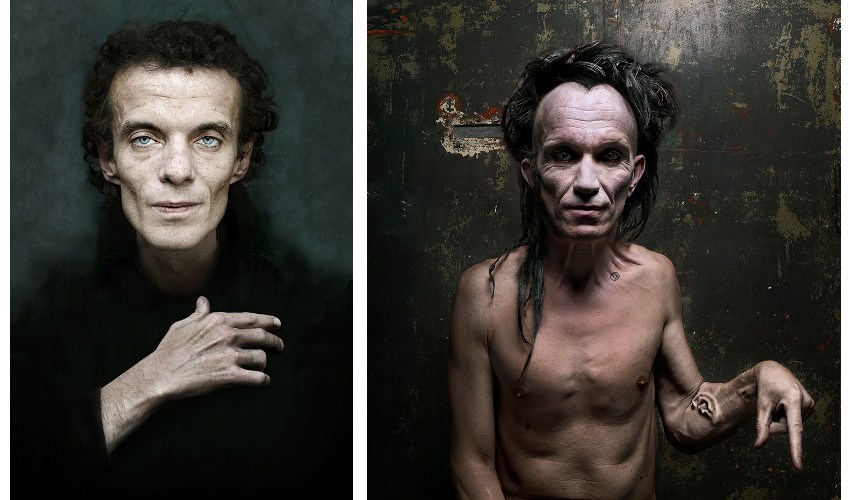 In 2003, Dragan started experimenting with photography. His photographic style is highly influenced by his background in science – the artist creates images that stimulate the FFA (Fusiform Face Area), the area of the brain that is in charge for face recognition. His photography is easily recognizable, and he already has a visual technique and a digital post processing method named after him - the Dragan Effect. While many have tried to replicate the Dragan Effect using Photoshop, the artist has yet to unveil his method.
Guardian, 2004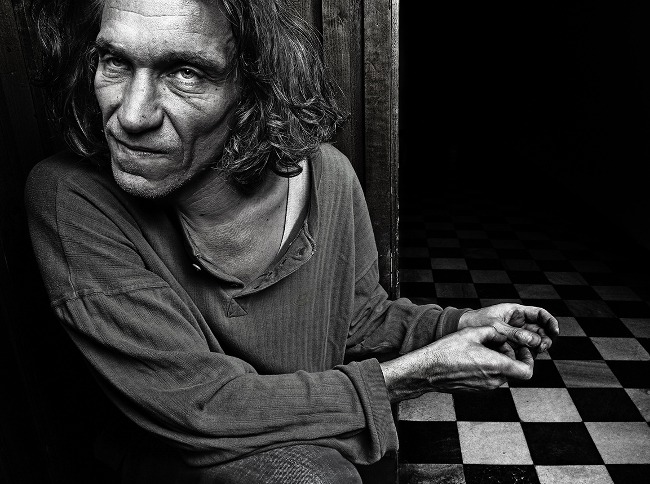 Dragan's striking images have been featured in several magazines and books, including Luzer's 200 Best Ad Photographers Worldwide (2006). In addition, Dragan was awarded the Photographer of the Year in 2007 from the UK's Digital Camera Magazine, got a silver medal in the Corbis Photography Awards, won gold at the Golden Drum Awards, and was nominated for the Cannes Lion award in 2006. He is represented by UNIX Gallery in New York.
The Dragan Effect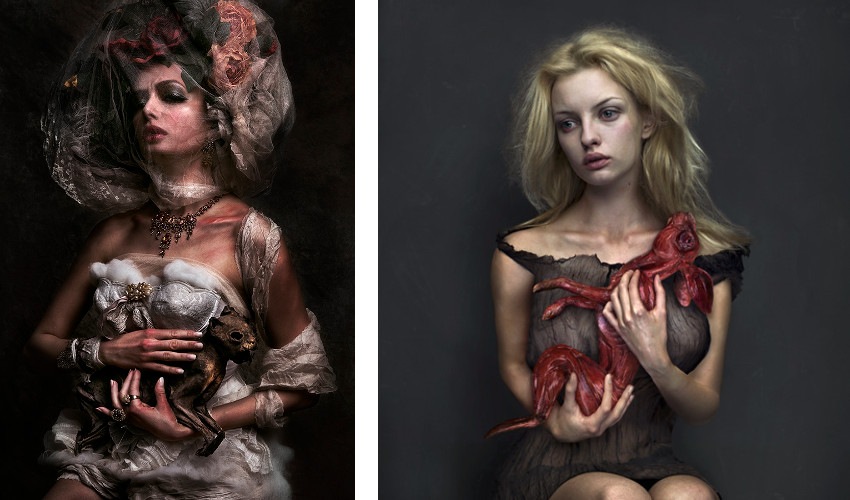 His commercial work has been commissioned by many agencies, such as Aria, DDB, Euro RSCG, Grey, JWT, McCann Erickson, Ogilvy, Outfit, TBWA and Scholtz & Friends, for clients such as Amnesty International, Arkadia, Axura, PETA, Converse, Energiser, Playstation, Xbox, and many more.
In 2014, Dragan decided to establish a movie production studio named Weird. Soon after, his premiere production won several advertising awards, including the Golden Sword award for the best personal work at the KTR ad festival and Best in Show and Best CGI awards from Creative Review. He currently works as an assistant professor of physics at Warsaw University.
Andrzej Dragan lives and works in Warsaw, Poland.
All images copyright © the artist