Animals don't only play an important role in our lives but also have occupied a special place in the history of art. Since the very first recorded drawings in the caves in different parts of the world right up to the current day, artists have long used animals as a source of inspiration. Their presence in contemporary art is no less than before as there are many creatives who use these creatures as muses for their art. One of them is Belgian artist Dzia who became quite famous for his unique depictions of animals. His work features images of outstandingly detailed foxes, cats, insects, squirrels, eagles, rhinos, horses and octopi with his signature style defined by his use of bold abstract and geometric lines.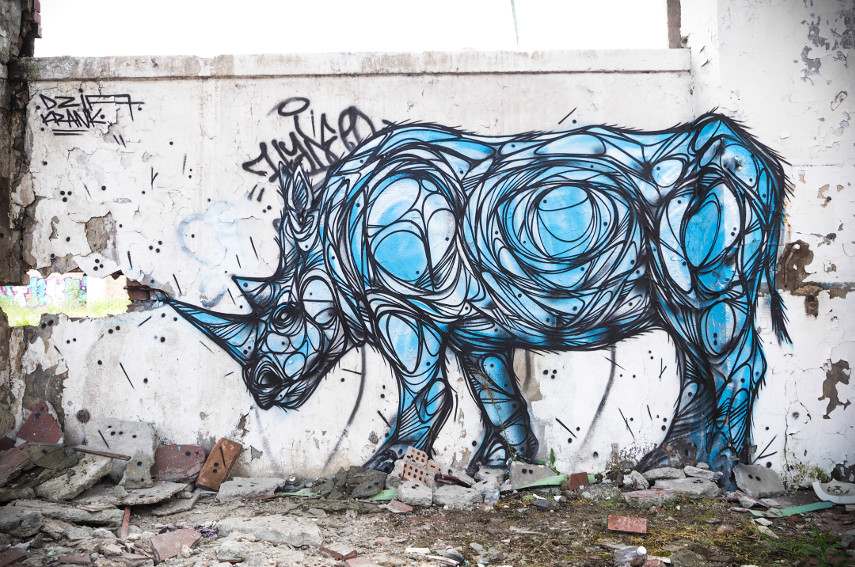 Breathtaking Portraits of Animals by Dzia
Born and raised in the city of Antwerp, Dzia has been interested in art since an early age. Ever since he obtained an MFA from the Royal Academy in his hometown, he has been working across a variety of media that range from stencils, painting, sculpture and taxidermy through to street art and graffiti, typically depicting animals. In his homeland, the young artist is something of an enigma, as not many things are known about him, but his work is already instantly recognizable. His subjects, regardless of the size or the color, or the surface on which the piece is made, always seem to be made of carefully selected elements that build their bodies. However, their bodies never seem distorted or fragmented. On the contrary, all of the parts and details come together creating a consistent painting.
Dzia is widely recognized for his colossal street art pieces typically depicting animals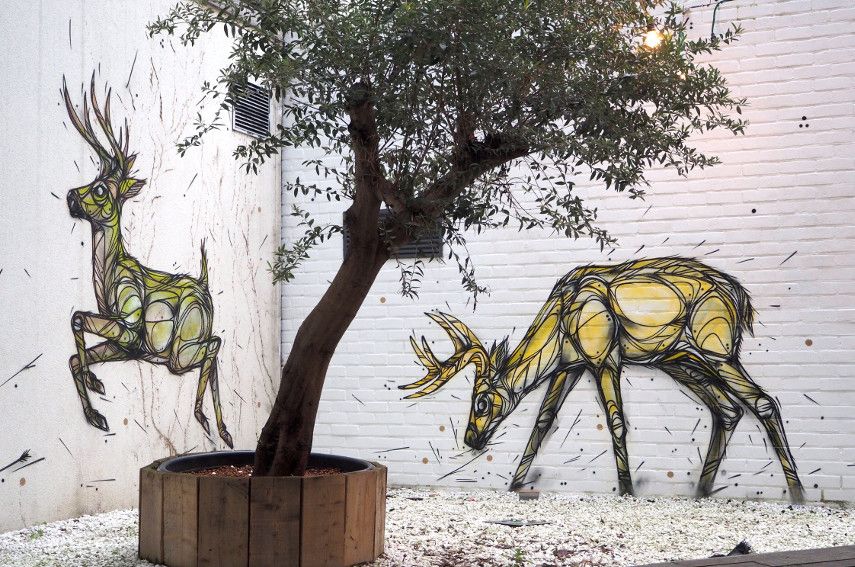 Master of Creatures
Although he began creating his murals just several years ago, Dzia has already made a name for himself on the urban art scene. From insects and fishes to foxes, elephants and lions, Dzia's murals grace the walls of many European cities. In 2015, he spent some time in Italy and the United Kingdom, and designed walls in London and Turin. Only in the first half of 2016, his striking murals have been popping up on abandoned walls throughout Europe including such cities as Amsterdam, Anderlecht, Bologna, Brussels, Glasgow, Hamburg and Bodø in Norway. This master of creatures brings an interesting new perspective to animal portraits creating the great images to feast our eye on.
His murals grace the walls of many European cities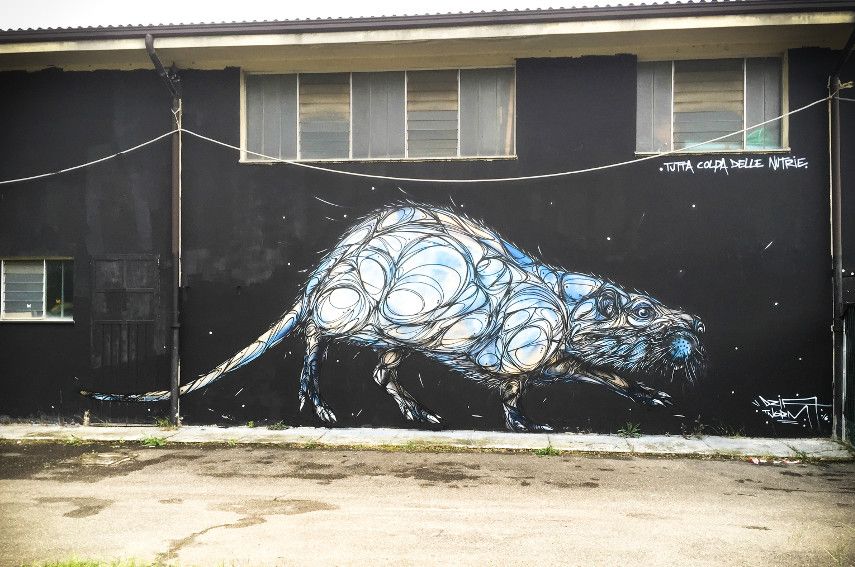 Dzia Krank
Apart from his impressive street art pieces, Dzia realizes commissioned works for companies such as Converse and Eastpak. He is also known for his copyzine, Krank, handmade and usually limited to around 50 copies with a stenciled cover that features examples of outsider art to support other artists. Coming out quarterly, copyzine is filled with art and artists Dzia represents, with or without hand grenade. Highly skilled at creating appealing forms that are inscribed with dynamic lines and geometric designs, Dzia is definitely one of the street artists you should pay attention to in the coming months and years.
Dzia lives and works in Antwerp, Belgium.
Featured image: Dzia - work in progress
All images copyright of the artist