Eric Lee, better known as E. LEE, is an urban and fine art painter from Chicago, United States. He attended Milikin University, where he earned his Bachelor of Fine Arts.
E. LEE has exhibited his work in solo exhibitions at Lower Gallery in Decatur, Illinois, and a pop-up gallery in Barrington, Illinois. Also, he participated in group shows at Vertical Gallery in Chicago. In 2013 it was Deck the Halls, in 2014 ARTmageddon, in 2015 Heroes & Villians, together with Chris Cunningham, Parlee, Adam Lister, Brad Novak, Gregoire, Greg Gossel, Cept, Steve Seeley, and the Thomas Brothers.
Superhero Series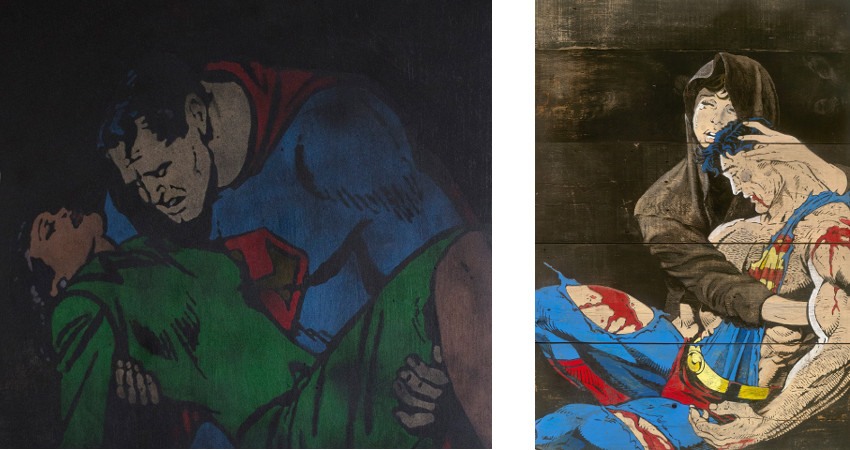 The artist explores the way we see popular culture. His Superhero Series present our childhood heroes, such as Superman and Spiderman, in the situations when they are vulnerable. The narrative is reduced to raw emotion, stipped from its comic book context. Their struggle provokes the sense of identification, but also the hopeful thought that we can overcome the pain.
Art by E. LEE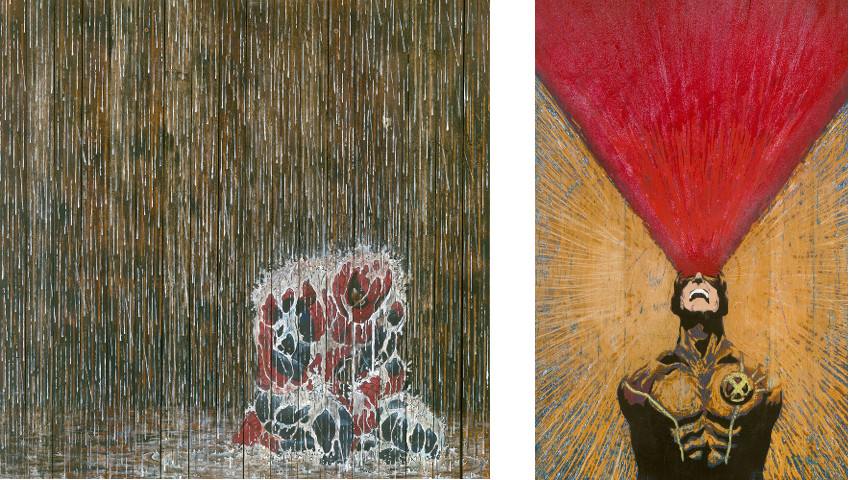 E. LEE is represented by Vertical Gallery.
He lives and works in Chicago, Illinois.
Featured image: E. LEE - Remorse, Superhero Series
Images copyright © the artist