There are truly a myriad of different creatures that share the space of our planet; from tiniest to enormous, brightest in color to invisible to the eye, some are so humble that they are yet to be discovered by humanity. We, however, have left our mark both on other species and the land itself, for better or for worse. Exploring these direct effects on the natural landscape as a product of our endeavors, Edward Burtynsky uses photography to capture visually stunning, yet sometimes disturbing depictions of reality and (dis)balance between man and nature.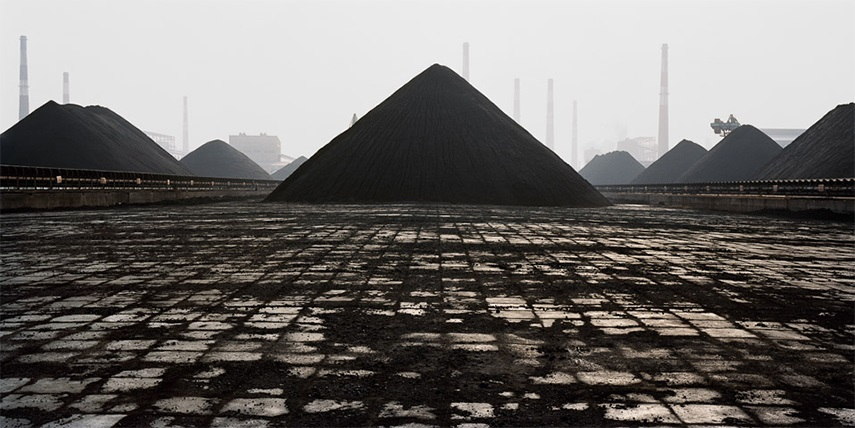 Visual Balance of Edward Burtynsky
To picture man separated from nature would be a difficult task for any mind, and for a good reason: we are and always have been a part of it, with our needs coinciding with what the nature offers. Building his photographic practice upon exploring this relationship, Edward Burtynsky's works beg the question whether we've been taking more than we should have, not giving back enough and thus magnifying the line that separates us. Showing an obvious interest in the matter as well as a keen eye for angle, color, and scene, Burtynsky's photographs will hardly leave you indifferent.
In his quest to depict the remnants of man's hand in natural environments, Burtynsky has used a variety of settings and themes: from the abandoned quarries and mines, over the shipwrecks left for breaking, to the oil fueling both the industrial advancement and ecological dissolution. Whether innocent or dreadful, the narrative of his photographs unmistakably sparks emotion and thought, actively thinning the line between individuals and nature.
Innocent or dreadful, the narrative of Burtynsky's photographs unmistakably sparks emotion and thought
Bringing Ideas Together
Burtynsky's visually compelling works have been followed up with numerous lectures, exhibitions, publications and awards. Displayed in over sixty museums, his photos brought him great critical acclaim, making him one of the most respected and renowned Canadian photographers. Nurturing the craft as well as planting seeds for new ideas within the art field, he's founded Toronto Image Works equipped with a number of facilities, including a darkroom rental facility, custom photo laboratory, digital imaging and new media computer-training center. Bringing ideas together not only within the community of Toronto but wider, Burtynsky has held a number of lectures worldwide regarding the art of photography.
Edward Burtynsky brings photography-related ideas together within the community of Toronto and wider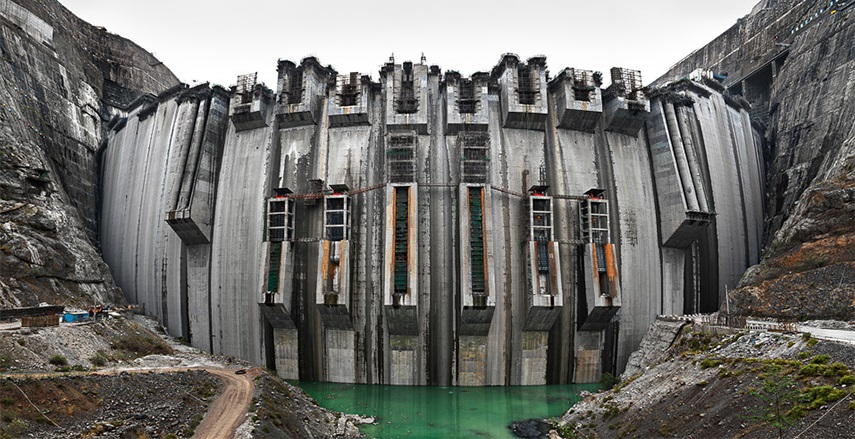 Averting Attention
Finding undeniable aesthetic beauty amongst both past and present interactions between humanity and the environment, Edward Burtynsky presents photos that grip the view between visual allure and an often distressful narrative. Averting attention to the long-term effects of our ventures on the world as a whole, the artist emphasizes the unity that exists between the two elements and the necessity for balance that has to be preserved. With man's endless desire for industrial progress ensuring future meddling with nature, Burtynsky's work is surely far from over, and with the tension between the visual charm of the photo and reality it represents felt in every piece, we can but anxiously await his newest set of brilliant works.
The artist is represented by Nicholas Metivier Gallery in Toronto, Bryce Wolkowitz Gallery and Howard Greenberg Gallery, both in New York.
Featured image: Edward Burtynsky - portrait, Kumbh Mela, Haridwar, India, 2010, photo credits Jim Panou
All other photos courtesy of the artist