Edwige Fouvry is a French artist, born in Nantes, France in 1970. She is a contemporary figurative and landscape painter, interested in finding order and structure in chaos.
Art by Edwige Fouvry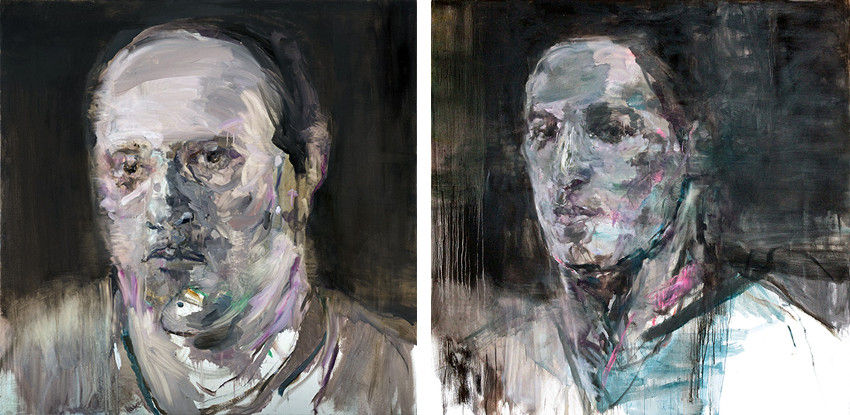 Edwige Fouvry studied Photography and Sculpture at École Nationale Supérieure des Arts Visuels de la Cambre, Brussels, Belgium from 1991 until 96, when she received her Masters degree. She has taken several courses in Drawing and Gravure at l'Académie d'Ixelles, Brussels, Belgium between 1995 and 1997. Her work expresses past filled with memories and emotions, as they are distorted by time. The viewers are intrigued by the artist's ability to create art with both abstract and figurative elements, the art that dwells in both reality and ethereal.
Art by Edwige Fouvry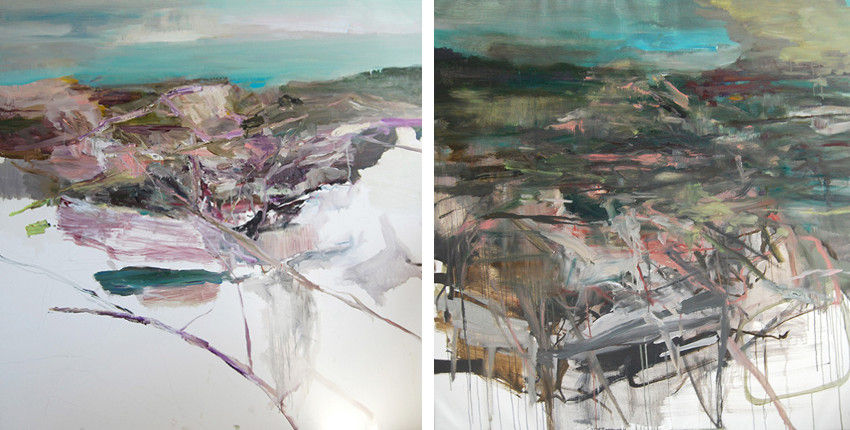 The paintings portraying nude people are all about vulnerability. They are represented directly, with no clothes that were made to protect them in the first place. Inspiration comes from memory of photographs of family members, and also profile pictures used on the various dating sites. The portraits follow Fouvry's path of tangling with abstraction and reality. The viewer can see the face, but not clearly. There is some idea of who the person is, but at the same time the need to know them better is born. The same is with her landscapes, as the audience is encouraged to come closer to the paintings, and study each and every detail presented to them.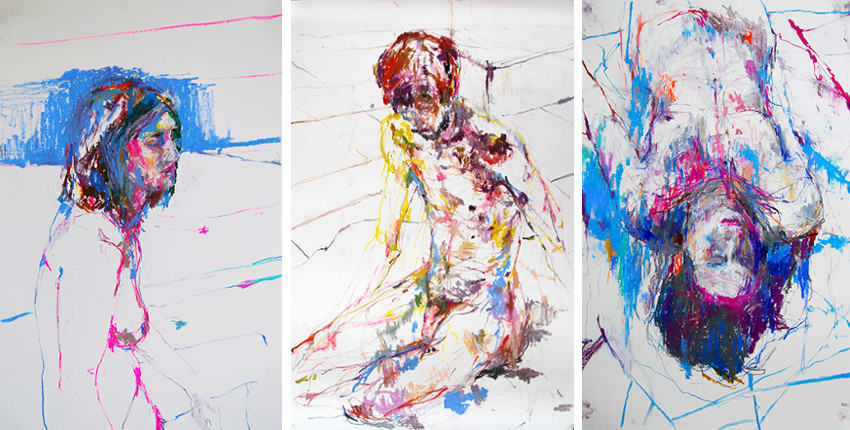 She is represented by Dolby Chadwick Gallery in San Francisco, USA.
Edwige Fouvry lives and works in Brussels.
All images courtesy of the artist.