People are nostalgic by nature. Whoever you are and wherever you live, looking back fondly at the past is a characteristic that all of us possess. We love accidently catching old films on television, walking through our former neighbourhoods, remembering events that shaped us and the good old days. Nostalgia is simply a part of human instinct, as simple as that. Playing the sentimentality card when creating art is a sure way to attract some positive attention and if you happen to be a little bit talented along the way - well, you can be assured that people will adore your work. Photographs of Elaine Stocki are all little retro gems that pull the strings of our hearts with such ease you will feel in love with her work immediately.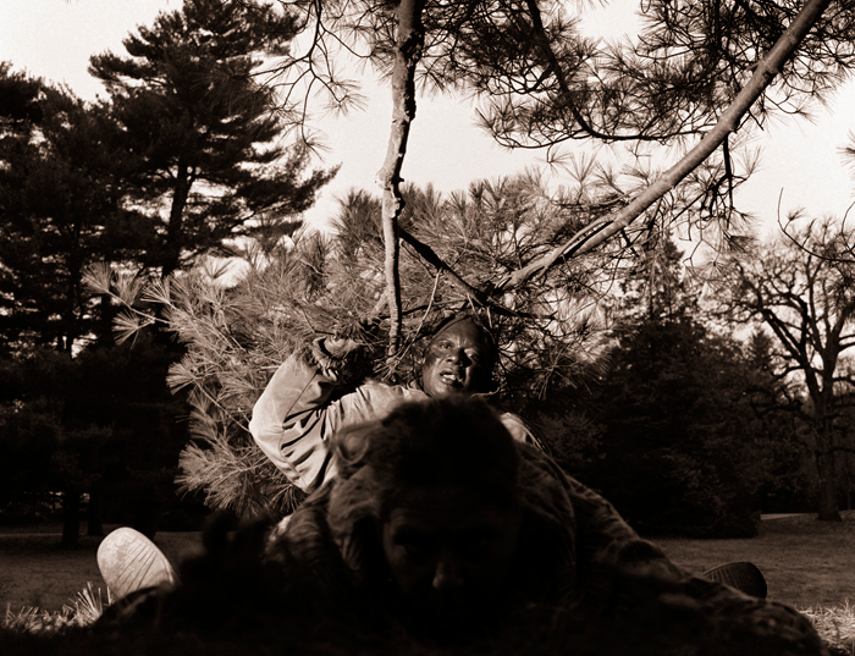 Her First Photos
Elaine Stocki was born in Winnipeg in 1979. Growing up in a traditional Polish/Jewish working class neighbourhood, Stocki was in for a strict upbringing. During that childhood, she used to snap pictures of her family and friends using a clunky old camera that had been in her family for years. Her first contact with professional photography came very late when compared to the majority of her colleges - she took her first photography class at the Winnipeg Art Gallery when she was twenty years old. Since that day she knew what she was destined to become and in 2009 she enrolled herself in Yale University to study photography. Elaine's work began to draw attention during those days at college when she started to construct a voice uniquely her own. She started shooting compositions that explore themes such as race, class and gender, but all of them had a traditional and retro feel to them - an effect she achieved by using large, hand-tinted silver gelatin prints. It took the photographers world by storm. Since then to this day, Stocki never changed the way she works - she never plans photo shoots and relies on unpredictability and pure rawness of street photography. Her subjects are always strangers and most of them have answered Elaine's add in newspapers, which is a daring way of finding new people to photograph.
Stocki's work has a certain retro feel to them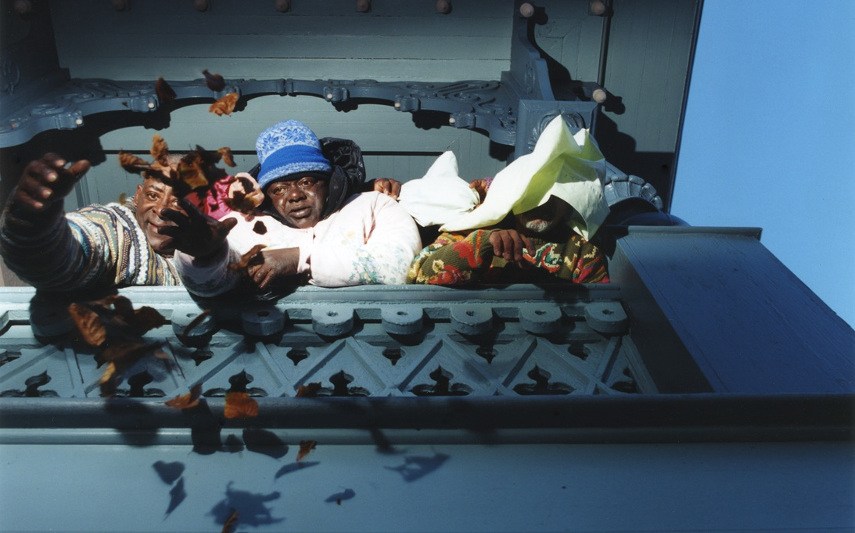 Incredible Uniqueness
While her photos may look dated, her remarkable language seems incredibly modern. We notice a successful merge of reality and fantasy in her work, as well as a combination of humour and tragedy. She may have an old-time approach to the medium, but her work is very unconventional and always provocative. Stocki uses these obsolete techniques to her advantage by reconstructing and extending them. At the end, she arrives at something genuine and sincere, full of honesty and vulnerability. Stocki hasn't exhibited her work too frequently, which is a shame because she is definitely among the most authentically original members of our younger photo generations. Of course, not all of her work has the effects making them seem old - some of her photos can be considered as pure contemporary photography, with all the modern technological benefits. Her artwork was exhibited in the US, Canada and Berlin, and is always available as a permanent collection if you find yourself in The Philadelphia Museum of Art. We should also note that Elaine Stocki has been nominated for both the Grange Prize and the Sobey Art Award (2011 and 2012, respectively).
Elaine's photos show honesty and vulnerability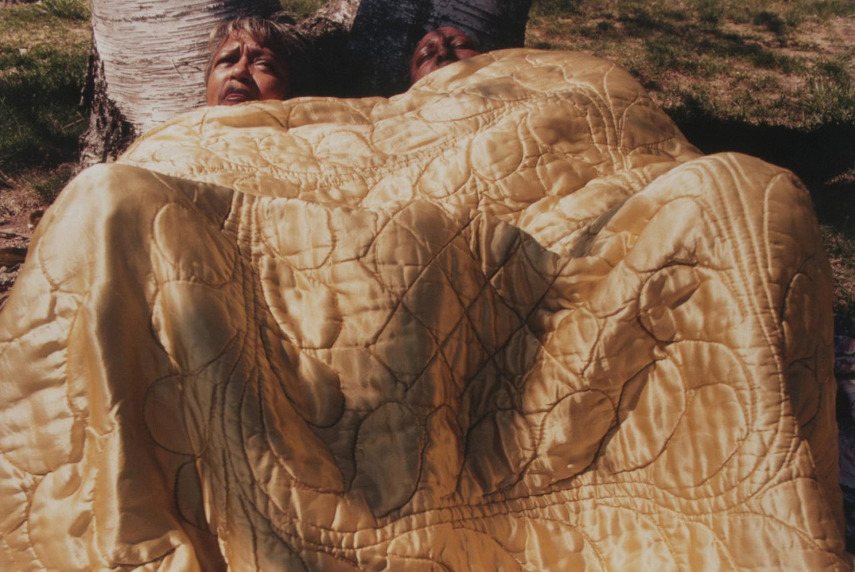 Reasons We Love Stocki's Work
Stocki's work is incredibly relatable. Her subjects are common people and the way she photographs them seems easy and doable to as all. This, of course, isn't true, but it helps us to subconsciously associate ourselves with her work, which is a big plus when trying to attract viewers. And, at the end of the day, it's pieces of work like these that casual audiences want to see. Luckily for the more professionally oriented appreciators of photography, there is plenty for them to enjoy inside Elaine's portfolio as well. Successfully balancing the two, Stocki masterfully fuses a formal, visual language with one that is emotional, human and available to all.
The artist is represented by Stephen Bulger Gallery in Toronto, Canada.
Elaine Stocki lives and works in Winnipeg (Canada).
Featured Image: Elaine Stocki - Albert (detail), 2013 - Image Copyright © Elaine Stocki
All Images Copyrights © Elaine Stocki