If you are a fan of photography, the name of Elger Esser does not require much introduction. In a time when taking pictures with a camera usually revolved around photographing other people, Esser made a decision he would take his work down an old school path by taking photos of landscapes and nature. Over the course of years filled with many trials and errors, Elger managed to become a master of his genre, having his work compared to some of the greatest landscape depictors of art history. His work may look simplistic, but it's still very effective as he seems able to capture the essence of nature within his camera's frame.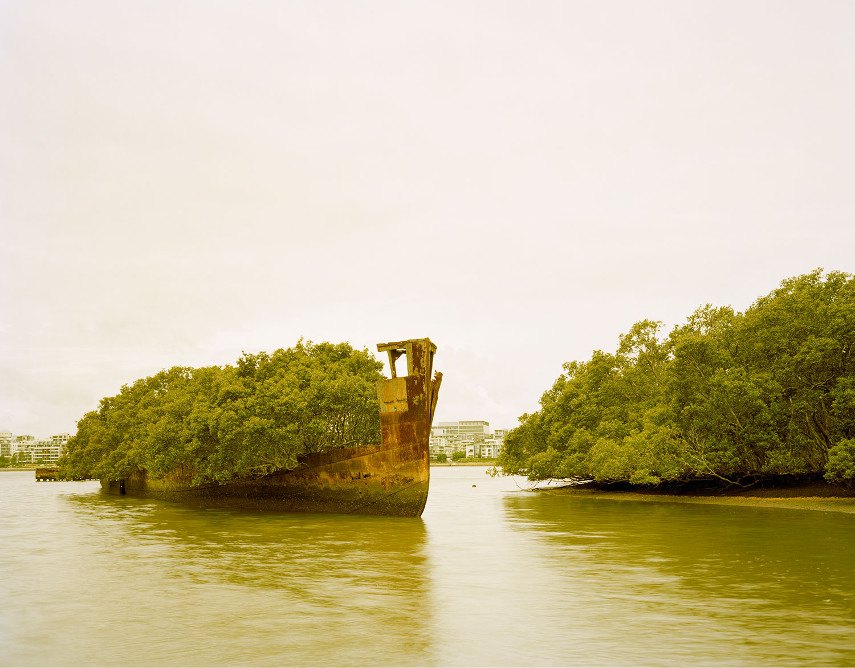 Let Us Meet Esser
Elger Esser is a German photographer who made his path to fame using long-exposure large-format landscapes. These photographs may seem simple in composition, but Esser's work is recognized for its intensity and sharpness. Elger snaps pictures that are simultaneously captivating, melancholic and poetic. He was born in Stuttgart but spent his childhood in Rome. This led to a small inner conflict as he was raised on a German set of values but grew up in a country very unlike his own. Esser's boyhood was very influential for his art later in life - as a young German living in Rome, he developed a special concept of time and a different perspective on the world. After he came of age, nostalgic Elger moved back to Germany during the year of 1986 and got employed as a commercial photographer. As a boy, Esser loved the idea of photography, he adored the concept of it - but it was at this time that the final decision was made: he would dedicate his life to the art of photography. Elger enrolled at the Art Academy Düsseldorf and started his journey under the wings of famous photographers Bernd and Hilla Becher. They taught Esser all they knew about the art of photography, but despite expectations, Elger never fully adopted the grid pattern characteristic of Bechers. As a matter of fact, Esser's work was about to become something fundamentally different from that of his older colleagues. At least the contemporary ones.
Essar became famous for his unique landscape photographs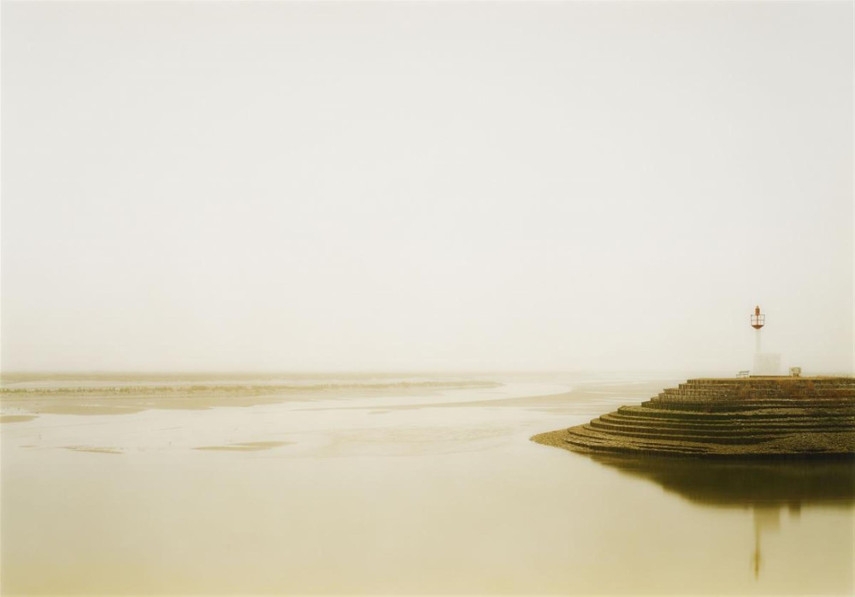 The Branding Of The Heretic
At that beginning, Esser was considered to be a heretic of the Düsseldorf photography school - all of his colleagues were taking pictures of industrial structures while he was out in the wilderness making images of trees and waterfalls! Since we're on this particular subject, other notable students of this institutions are Andreas Gursky, Candida Höfer, and Thomas Struth. But back to the matter at hand - Elger started taking photos with a professional camera for the first time in Düsseldorf. His main characteristic came to light almost instantly, as Esser's first academic photos were of pale, luminous landscapes with no people and featured a strong, straight and low horizon line. His work was often compared to both early 19th-century photography and Dutch landscape paintings of the 17th century, for obvious compositional reasons. Elger was attracted to the concept of landscapes for the entirety of his career, even before it began - he remembers how much he loved viewing and collecting postcards when he was still a child. He explained it by simply stating that landscapes are like states of mind and that every one of us carries a landscape of our own within us. His compositions are extremely romanticized, with much natural beauty. Low horizon lines, muted color schemes, and vast overcast skies offer a view of nature in its purest state. It's easy to see why many photography fans and buffs like calling Esser's work essentially traditional. His inspiration comes from the 18th and 19th-century romantic travel literature, actually very popular at that time in Germany as many of his countrymen journeyed around Europe. Literature and the 19th century are his points of reference and the fuel for his art.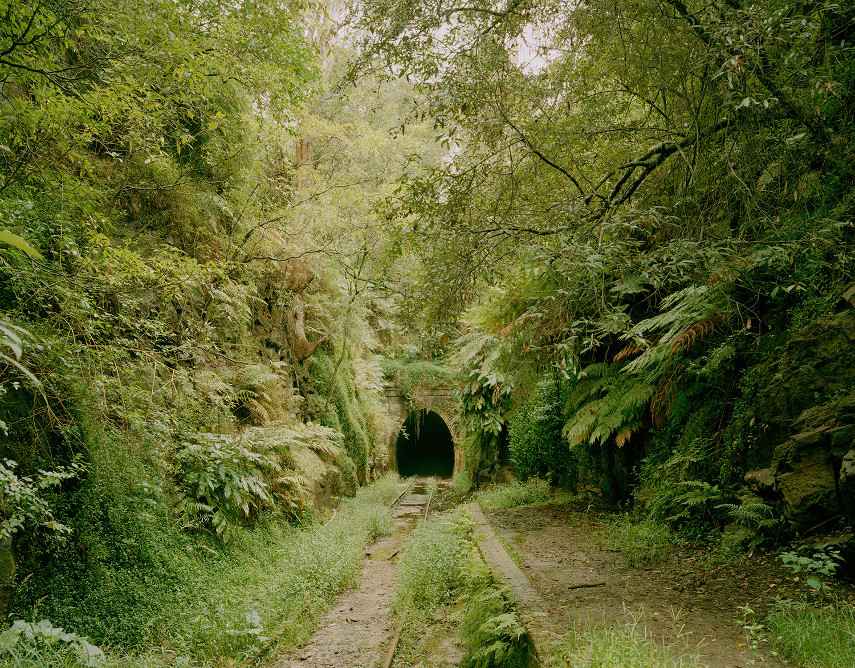 The Beauty Of Nature
The elements of Esser's photos are not spectacular, to say the least - calm rivers and seas, marshlands, simple courtyards and villages observed from a distance. Although Esser is fond of giving his pieces very specific titles, his work remains ambivalent and obscure. What all his photos have in common is the nostalgic feeling they impose onto audiences. His images typically capture European lowlands, softly lit beaches, wetlands, valleys, or riverbeds, in which he evokes the sublime, filling his landscapes with a quiet romance. What is almost unique to Esser is the process of post-production he puts his photos through. This manual method allows much freedom in the creative department. It employs traditional techniques, like the nearly extinct printing process of photogravure which lends great sharpness and depth to a skillful hand. Largely monochrome coloring, a predilection for the diffuse lighting and constant tension between micro- and macro-structures are other characteristics of Esser's work. Sensitive and precise in his observation, Esser seeks in his surroundings those moments which reveal the essential character and mood of a landscape. Esser's work seems quiet and peaceful, even those pictures that captured frames of unruly waves as they were crashing the shore or images of forests that are surely full of animal sounds.
There's a certain quietness in Esser's images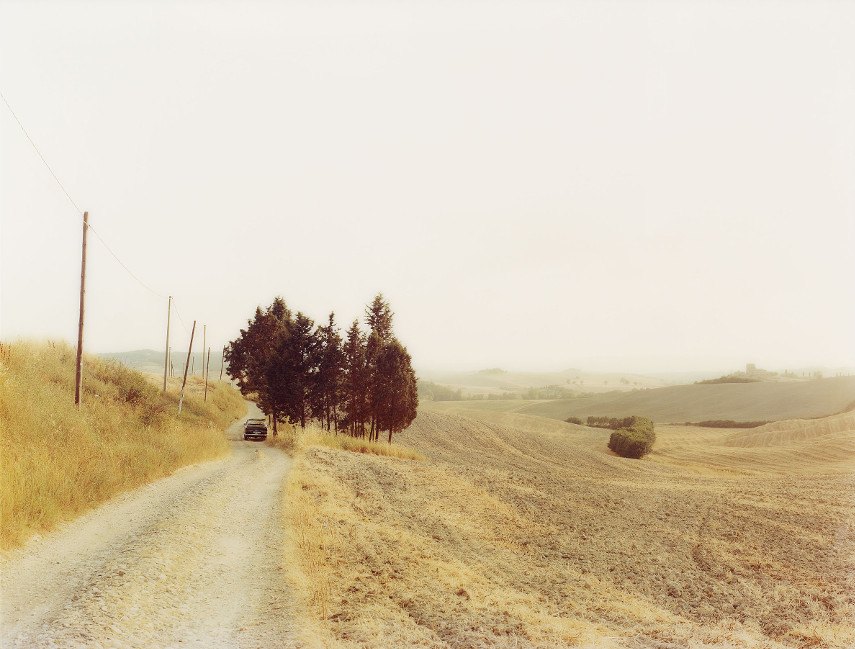 Journey To Wonderful France
Esser took a trip to Lyon, France, in the year of 1996 and that journey will prove to be a turning point in his artistic career. The decision to travel came from his obsession with romantic journeys with no particular goals other than absorbing the nature of other locations. The pure aesthetic beauty of the Franch lands helped him develop a characteristic color palette with dominant yellow and brown tones. The way he colors his photos makes them have a certain surreal atmosphere. This awareness of color only advanced further during Elger's stay in Lyon since even his early work has a notable sepia effect. No other German photographer has captured neighboring France as obsessively as Esser did during the late 90s. The trip through neighboring France subsequently influenced Esser to travel throughout Western Europe, photographing natural lowlands and urban environments. Some of the finest pieces of photography he ever made were taken while traveling through the nature of Europe. And wherever he went, locals fell in love with the depictions of their habitats, organizing many exhibitions of his work. Esser displayed his portfolio all over Europe and America, picking up nothing but positive critique every time.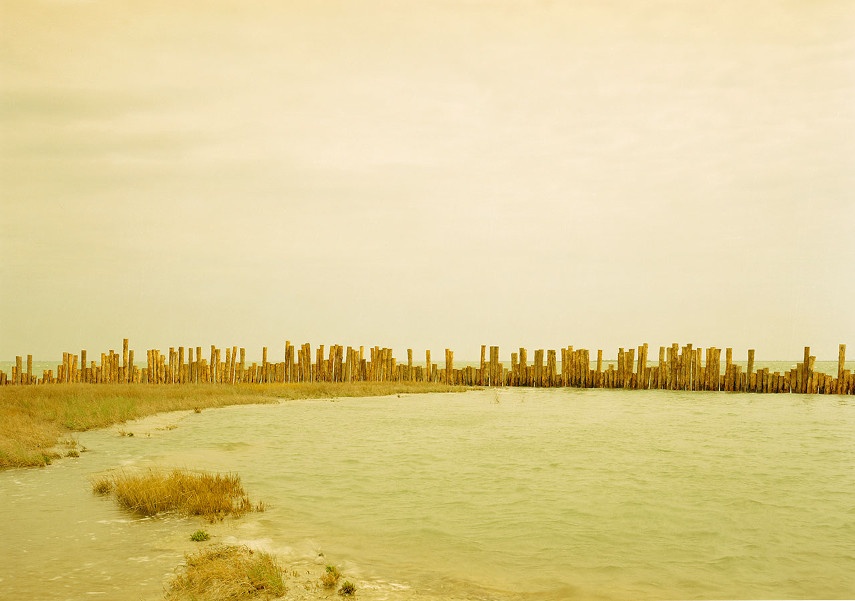 Embracing Nature
Esser sees himself as a craftsman in the traditional sense. Not many photographers like to call themselves as such, but time Elger spends in his studio while manually post producing his photographs definitely allows him to take on the title of a manufacturer. Elger has singlehandedly brought the genre of landscape photography to a whole new level. And as it was back in the time of romanticism during the 18th century, most of the beauty landscape possesses comes from its simplicity. It's easy to forget just how much nature is important to all of us and we can often catch ourselves taking it for granted. Since nature has no direct way to warn us of our mischief, she uses the frame of Esser to make us realize that we're doing something wrong. If nothing else, she picked the right man for the job.
The artist is represented by GALERIE THADDAEUS ROPAC in Paris (France) and WENG CONTEMPORARY in Zug (Switzerland).
Elger Esser lives and works in Düsseldorf, Germany.
Featured Image: Elger Esser - Photo of the artist - Photo Credits SWR2
All Images Copyrights © Elger Esser