Ellen de Meijer is a Dutch-born contemporary artist whose paintings depict the artist's perspective on human behavior in the 21st century, as well as the on-going struggle between basic instincts in human beings and their burning desire for success.
Art by Ellen de Meijer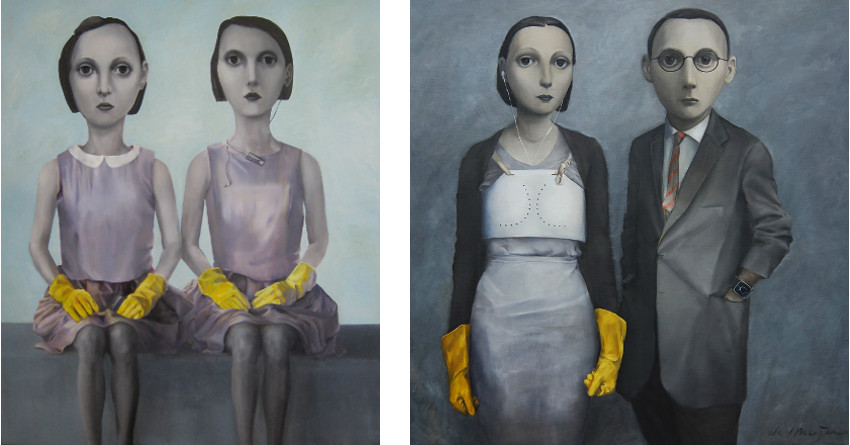 Although Ellen de Meijer started her career in the realm of photography, she soon realized that she wanted to present more than just an image of reality. Hoping that writing would fulfill this desire she studied Dutch literature, only to find that this too was not satisfying. Aged twenty-eight, she enrolled the Academy of Fine Arts in the city of Tilburg, southern Netherlands, and was fascinated by the possibilities of the paintings to express different kind of emotions and feelings.
Over the next two decades, Ellen de Meijer has developed her own inimitable style of painting.
Ceremony Portraits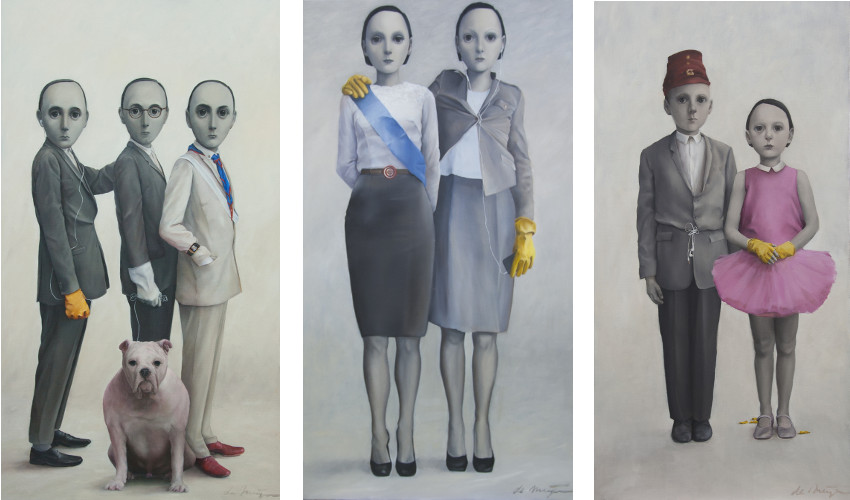 Her series of work titled Digital Divide, feature well-dressed, emotionless characters accessorized with gadgets of the new age like smart phones, MP3 players, or Google Glasses. The figures are set against a muted background, and many wear rubber gloves symbolizing interpersonal detachment and a societal obsession with unattainable perfection.
Although de Meijer's pieces portray cold, empty like people, her intention was also to present their insecurities and vulnerabilities hidden behind seemingly successful faces.
Digital Divide was on view at Unix Gallery in New York in February 2015. Her work was also exhibited at Art Hamptons, Art Aspen and Art Miami Basel, among others.
She owned an appraised art school in the Netherlands for many years.
Digital Divine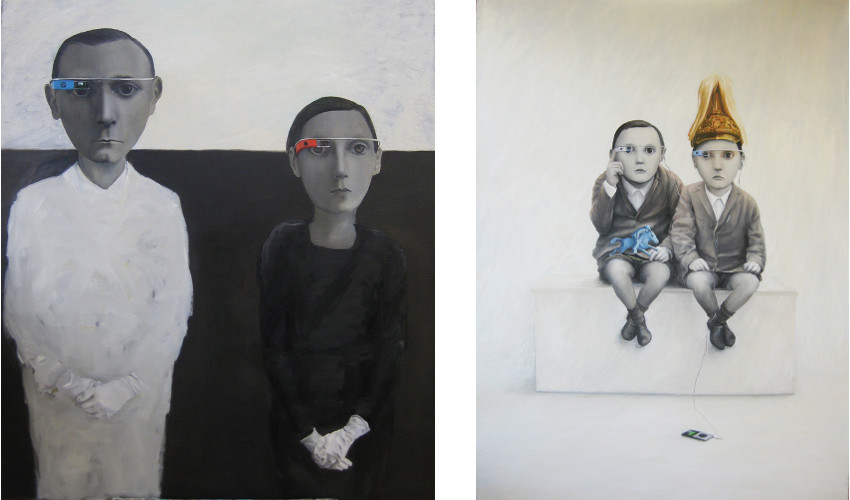 She is represented by New York-located UNIX Gallery.
Featured image: Ellen de Meijer and Civil War, 2015 (detail)
Images Courtesy © Ellen de Meijer