Ellen von Unwerth is an American photographer and director that specializes in erotic femininity that plays the role of her focal creative point. She is best known for her black and white images of female celebrities and icons, including the likes of Britney Spears, Claudia Schiffer, Christina Aguilera, Milla Jovovich, Monica Bellucci and Rihanna[1]. Her images have appeared in prestigious publications like The Face, Arena, Twill, Vogue, I-D, Vanity Fair and Interview. Ellen also shot campaigns for brands such as Dior, John Galliano, Ralph Lauren and Uniqlo. As it was clued at earlier, this artist directed short films for numerous fashion designers and music videos featuring various celebrities. It should be noted that Ellen von Unwerth earned a living as a model her early twenties, dedicating about ten years of her life before finally turning to making photography.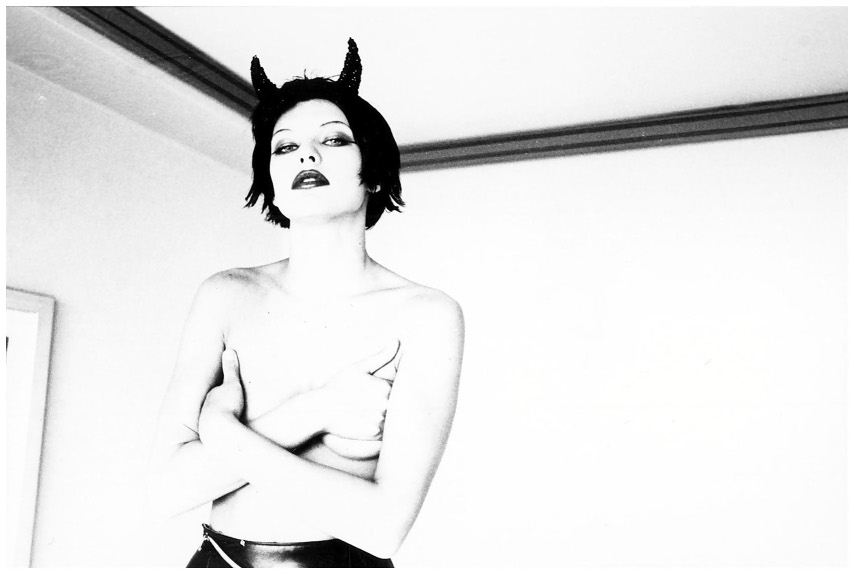 Early Career and Photography
Ellen von Unwerth was born in the year of 1954, in Frankfurt, Germany. Her childhood imagination and creativity ended up taking her all the way to a job at a circus where she was an assistant for a magician. She performed regularly in several magic acts as she was nearing her high school graduation. Around the time she was twenty years old, Ellen von Unwerth became a photographic model and relocated to Paris. She remained in front of a camera for about twenty years and even earned accolades, including being on the cover of Cosmopolitan. However, Ellen did not enjoy the static feeling of simply following instructions and posing for a picture, she always felt that a lot of freedom was missing. This all changed when her boyfriend bought her a camera, after which von Unwerth started to develop her own artistic skills. Her evolution as an artist eventually led her to a photo shoot in an African country - when these pictures were published, Ellen immediately found her new passion and established herself as a household artist.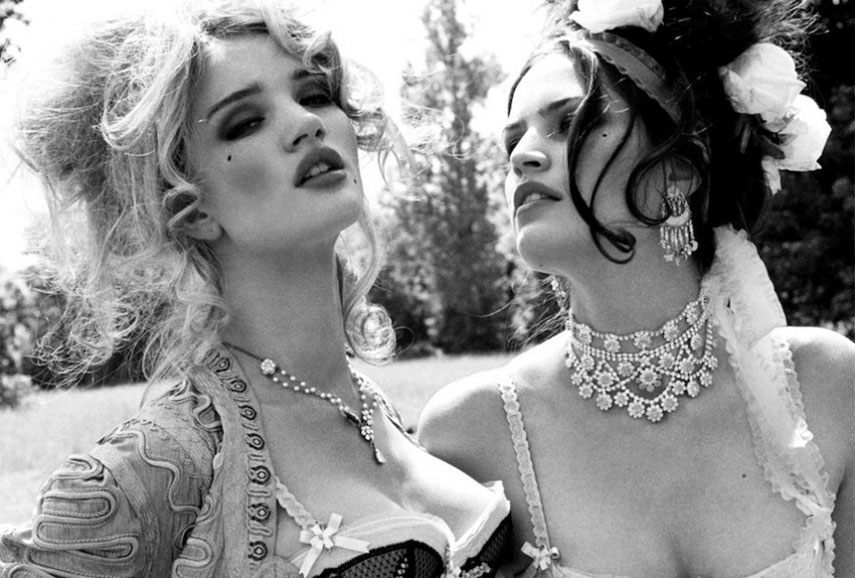 Documenting the Music and Fashion World
In 1989, Ellen had her first notable personal milestone as a professional fashion shutterbug when she was hired by Guess, the jeans manufacturer. Von Unwerth created numerous print ads with a brand new model named Claudia Schiffer. Effectively, this photo series made both the model and the author a star. With time, Ellen would shoot many other Guess models as well, such as Naomi Campbell, Eva Herzigova and Paris Hilton. Technically speaking, the work of Ellen von Unwerth ranged from black-and-white images to very colorful glamor shots, all beautifully composed. In 1991, she won first prize at the International Festival of Fashion Photography. For the next five years, Ellen worked with the icons of the celebrity world, taking pictures of Madonna and Drew Barrymore among the others. All through the 1990s and 200s, Ellen was very active in other types of media besides photographing, but she still maintained her visual style regardless of the chosen medium. She began directing music videos and released three photo books that featured some of her most eclectic works - the most successful ones were Snaps in 1994 and Couples[1] in 1998.
Ellen von Unwerth spent almost the entirety of her life developing the art of fashion photography either as a model or as an author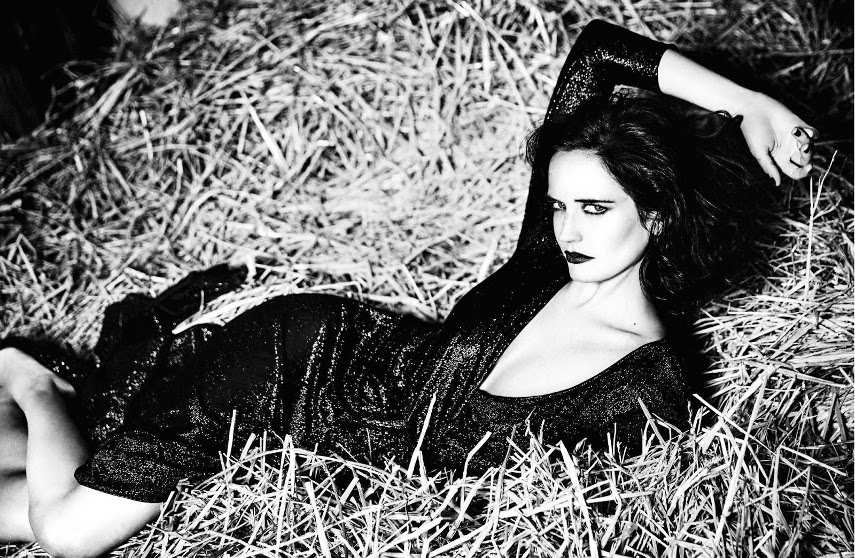 Ellen von Unwerth and Her Unique Dose of Insight
Since Ellen von Unwerth was a model herself during the majority of her younger life before she started being the one who shoots images, she now possesses a valuable insight of just how it feels to be on either of the sides of the camera. This might very well be the key aspect of this photographer's work as it allows her to know her practice in-depth and get the absolute maximum out of every picture and model. As evidenced by her prizes and recognitions, Ellen von Unwerth's stylistic, editorial and advertising photographs are a true milestone of the fashion photography, one without whom the entire subgenre would definitely not be quite the same.
Ellen von Unwerth lives and works in Frankfurt, Germany.
References:
Sischy, I., Von Unwerth, E., Ellen von Unwerth: Fraulein, FrTaschen, 2011
Von Unwerth, E., Ellen Von Unwerth: Couples, Schirmer/Mosel Verlag Gmbh, 2011
Featured image: Ellen von Unwerth - Photo of the artist - Image via hazine.com
All images used for illustrative purposes only.