If you're convinced that you are watching photos, think twice. Eloy Morales is an artist with extraordinary talent to convey the impression of photographic reality through his hyper-realistic oil paintings. Choosing the canvases larger than life, he pays a special attention to detail, patiently working in small pieces at the same time, filling in pigment and blending the paints making the painting spreading and growing instead of successive building by layering. This Spanish artist's favorite theme is self-portrait usually close-up face colored with various types of mediums.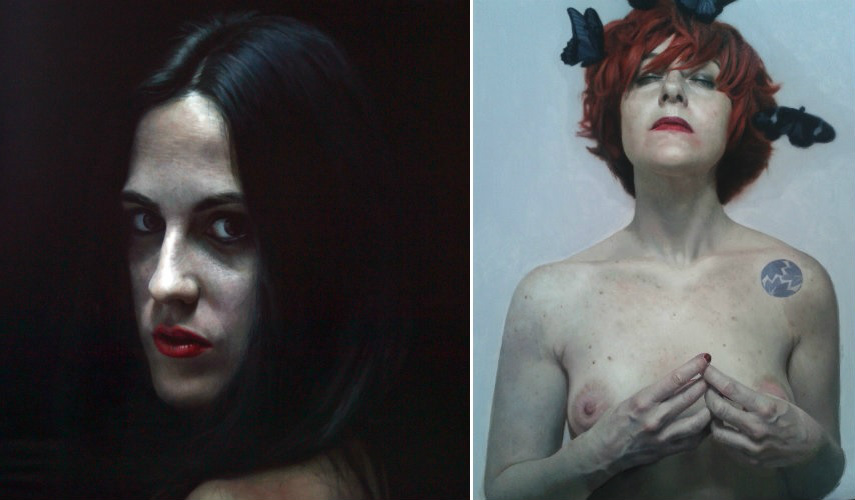 Face Painting as Reflection of Emotion
Morales was born in 1973, in Madrid, Spain. He started experimenting and exploring the world of painting when he was four years old, but his serious practice of his craft began in 1995. With unbelievable precision, the artist patiently works on different parts at a time and creates almost exact copies of his subjects on fairly large canvases. He fills in pigment and blends, constantly evaluating tones and tonal transitions, so that the portrait spreads and grows. It can take him over a month to finish one piece if he works eight hours a day. His paintings are predominantly self-portraits, which depict himself smeared with different types of color. If the subject is not himself, the paintings portray his family members and friends. With his works, Morales tries to bring out psychological characteristics of his subjects and convey a sense of emotion, not just make a photograph-like portrait centered around physical aspects.
If the subject is not himself, the paintings portray his family member or friend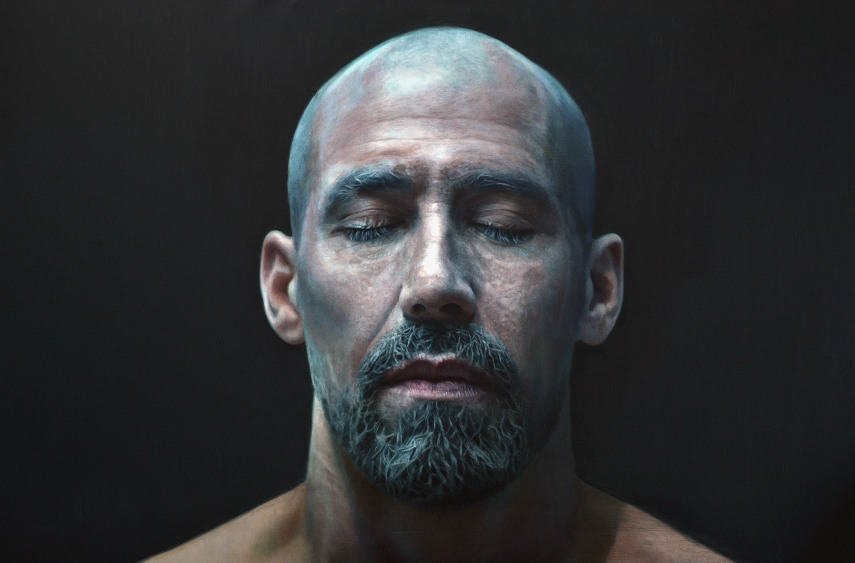 Portrait Painter of Realistic Paintings
Still, the artist himself accentuates that his approach is not that simple that everything could be explained in detail, but the constant evaluation of tones, their transition, and avoidance of the abrupt cuts where the detail is only implemented part. Not supporting the labels, Morales thinks that the artist can't choose the style in advance, considering the fact that he needs years of practice to comprehend himself. He says that he creates conceptual self-portraits that are the reflection of his complex relationship with the paint. His devotion and passion for painting require a lot of discipline and privacy in the studio that must be separated from home. Always feeling a special interest for the image, the artist respects its unlimited power to evoke emotions and different moods, trying to exploit this feature as much as possible.
His show About Head, held at Jonathan LeVine Gallery in New York in 2015, was his debut solo presentation to the American audience. This series of 14 works, of which three self-portraits depicting Morales' face covered in paint, represents the extension of his favorite theme with an accent on the engagement with the psychological aspect of his subjects through the communicative power of the gaze. Although the photographs have a great role in his creative process, he never intends to copy the image but to use it as documentary support for verifying limits of surpassed reality. Believing in the infinite possibilities of images, he always strives not to exceed the line where reality coexist in natural form with his inner world. Through the precise portrayal of the human head, he shows extraordinary talent to move away from realism into the further realm of abstraction, drawing the viewer into the world of expanded consciousness and twisted perception of reality.
Eloy Morales often depicts his face covered in paint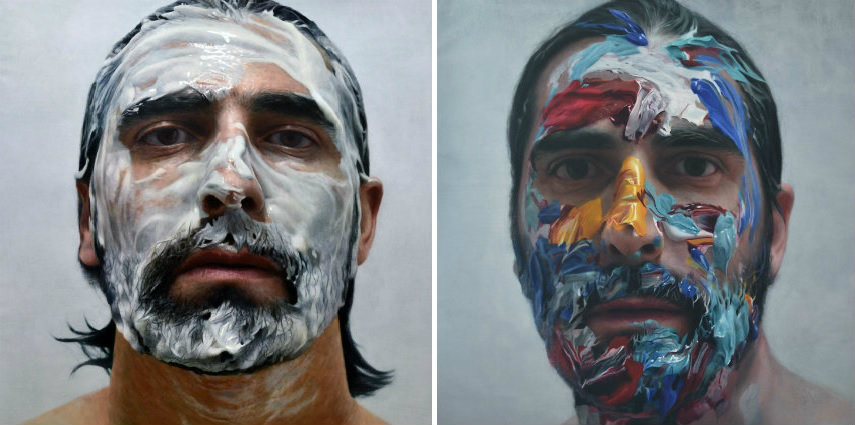 Realizing the Dream
Despite the bizarre style of his depictions, Morales avoids tagging and putting into the frames of one style. His unique visual language reflects his inner world and although connected to the human heads, his expression strictly talks of senses with no physical aspects. Mostly creating hyper-realistic portraits rendered in oil on canvas and pencil on paper, the artist has been exhibited in galleries worldwide, from France, Spain, and the United Kingdom to Mexico, the United States, and South Korea. His work is included in some of the largest collections of realist art. Feeling liberated looking at his finished work, the artist decided to follow his ambition to paint every day, realizing his childhood dream.
Eloy Morales lives and works in Madrid, Spain.
Featured image: The artist in front of his artwork - Image via thesuperslice.com
All other images courtesy of Jonathan LeVine Gallery