Being a versatile artist isn't always easy. There is an ever-present danger of over-saturating your pieces with different techniques that don't always go along. Emanuele Ravagnani is an Italian contemporary artist, who has mastered several techniques. He makes the best out of painting (from oil-based paints to natural pigments), material assembly and collage, black and white photographs that the artist himself develops in a darkroom, to objects recovering. Producing big and medium sized artworks on canvas, with lines defining utopian architectures hidden by a haze of color, Ravagnani's chosen territory veers on graphics. Sometimes clear and recognizable, sometimes blurred and hidden, his trait is the creative tension of the shapes, seemingly carved in the high density of color meant as matter. The shapes spread in a chaotic and cryptic connection with language and numerology, inciting the viewers to seek for mysterious relations between signs, figures, and space.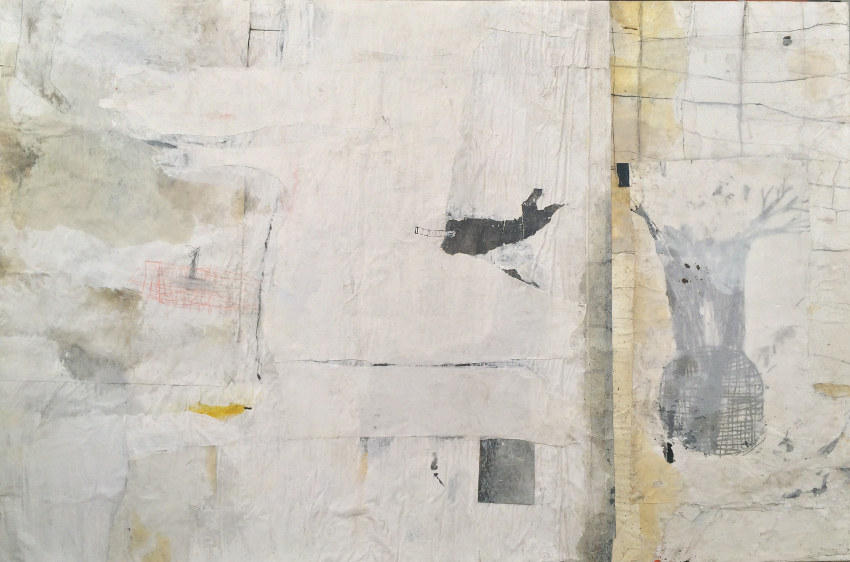 Emanuele Ravagnani and the Story of Music
Since he plays bass guitar and contrabass, the music, fundamental in his visual language, expresses itself in two ways; firstly, it's a big deal, conceptually speaking, with numerous references to important musicians who have left their marks on the history of jazz and avant-garde music; and secondly, working experimentally, through sculptures and installations created by using old and recovered instruments, welded metals, and a series of saved gears and wheels which move and play different instruments, such as keyboards, drums, and guitars. Ravagnani uses electronic music as well, through bases and synthesized sounds, created specifically to serve as a base for videos.
For Emanuele Ravagnani, music is fundamental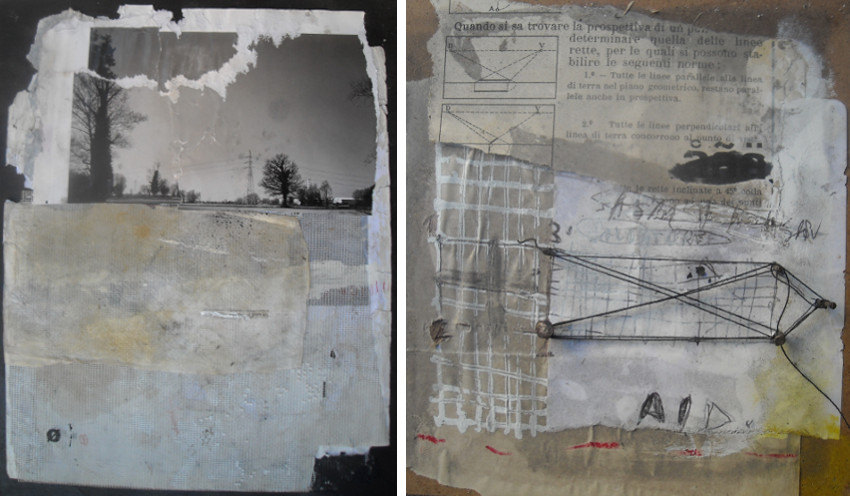 Exhibitions and Current Plans
Despite being young (born in 1989) and having recently graduated from the Accademia delle Belle Arti of Brera, Milano (2013), Ravagnani is a busy artist, who's been included in a number of successful group exhibitions. He's also had several equally successful and critically acclaimed solo shows, with the most recent being the Untitled, which was organized by Molin Corvo Gallery and held at Spazio Folli 50.0, Milano in 2015. The opening of the show was accompanied by a small musical performance with a video projection. In 2014, the artist was a finalist of the 6th edition of Nocivelli prize, held at the church of Disciplina di Verolanuova and sponsored by the municipality of Brescia. Currently, Ravagnani is working on a project that'll feature a set of works, video, photography and paintings resulting from spending several months in an abandoned factory where he patiently gathered sounds, images, and emotions to be rewritten and transposed in his work.
He is represented by Molin Corvo Gallery.
Emanuele Ravagnani lives and works in Verona.
Featured image: Emanuele Ravagnani – Untitled (detail), 2014, image courtesy of Molin Corvo Gallery
All images courtesy of Molin Corvo Gallery