Emilio Greco was an eminent Italian sculptor and draughtsman, renowned for his markedly refined female nudes, portrait busts and strong yet elegant ink drawings. He is one of the greatest sculptors of his generation with a particularly sophisticated style that resembles the Mannerist tradition in Italian art. With his entirely figurative and traditional approach that was paying homage to the Renaissance artists such as Leonardo da Vinci, Raphael and Michelangelo, Greco was in a fragile position since the abstract sculpture was becoming dominant around the end of the 20th century.
Greco's sophisticated style resembles the Mannerist tradition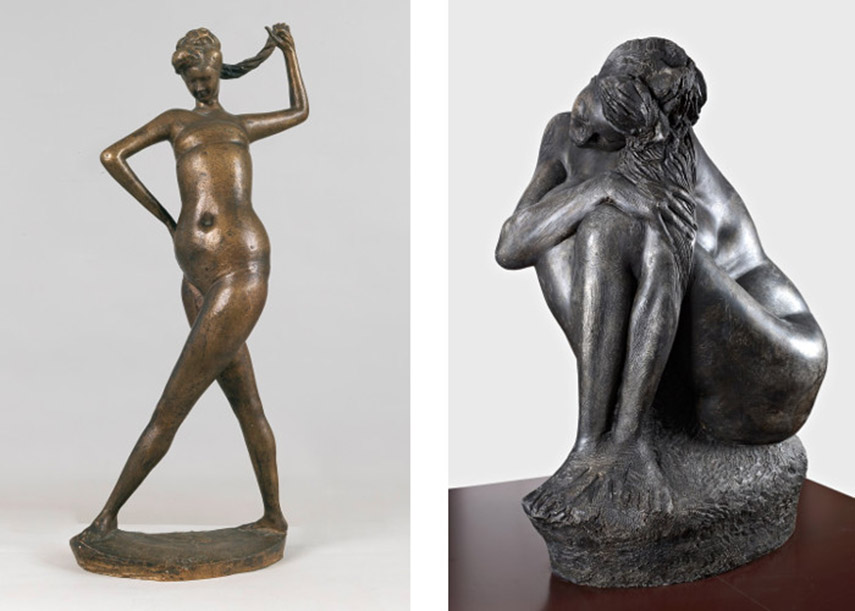 Stone Mason Turned Fine Sculptor
Greco was born in Catania, Sicily and showed early interest in arts and crafts. When he was thirteen, he decided to enter the workshop of a stone mason. The first thing he learned there was how to carve crosses and sculpt figures for  gravestones. The practical experience he obtained in the workshop prepared him for the long path of developing his own style. Even though he was working in clouds of dust and dirt throughout his apprenticeship as a stone mason, he was already dreaming of creating something much more subtle and elegant than gravestones. Greco's first contact with the fine art happened when he visited the archaeological museum of Sicily, where he admired the classical Roman and Greek portrait busts. Later on, in 1933, he visited Rome for the first time and had a chance to search for and observe even more artworks. His fascination with Rome and its art and culture made the capital of Italy his home since 1943, even though his stay there was interrupted by the obligatory military service.
Cross-hatching technique typical for Greco's drawings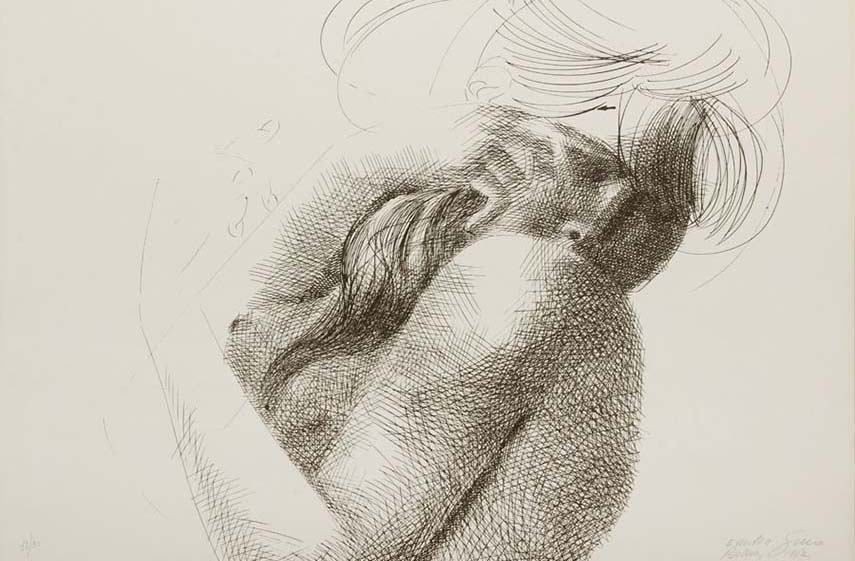 Appraisal of classic, elegant forms
Greco wasn't entirely a self-taught sculptor – in addition to his practical experience in the stone cutting workshop, he attended The Palermo Academy in 1934. In terms of his own art, the subject matter of it didn't vary much over the years. Greco's admiration for harmonious expression and elongated forms of female nudes persisted throughout his career. The same goes for the hint of melancholy seen in his art. The Mannerist tradition of exaggerated elegance and poise is in the perfect accordance with the subjects of Greco's artworks - nude young women with their soft features and modest femininity. Regardless of the nudity, Greco's sculptures in bronze and terracotta don't leave the impression of an overly sensual art. Their elegance is rather overpowering, as well as the body postures of his models since they are suggesting a certain pensiveness and vulnerability. The same goes for Greco's drawings, which are unusual in the sense that the artist depicted his subjects using a cross-hatching technique, which is prevalently present in printing. The result is a certain roughness of the structure, in contrast with the subject matter that is supposed to be exactly on the contrary – soft and supple. Yet, Greco managed to inhale the same sense of elegance into his seemingly rough cross-hatched drawings.
Even though Greco was adamant in his appraisal of the classical figurative art, he did produce a couple of different works, which are surprisingly modern and less conventional.  For instance, Greco's Piccola Bagnante (1961) lacks the modesty and inwardness that is so common in the rest his work. This statue appears very dynamic as if caught in the middle of a brisk walk. Also, she's wearing a tight bikini, something we wouldn't expect to see on Greco's sculptures.  The other good example of Greco's non-standard work is The Pinocchio study, which resulted  in the famous Monument to Pinocchio (1953), built in the Tuscan town of Collodi. The story behind this piece is also dynamic since Greco depicted the very moment when the puppet is transformed into a real boy. Greco won a prestigious prize for his Monument to Pinocchio at the 1956 Venice Biennale.
Greco depicted the moment when Pinocchio is getting transformed into a real boy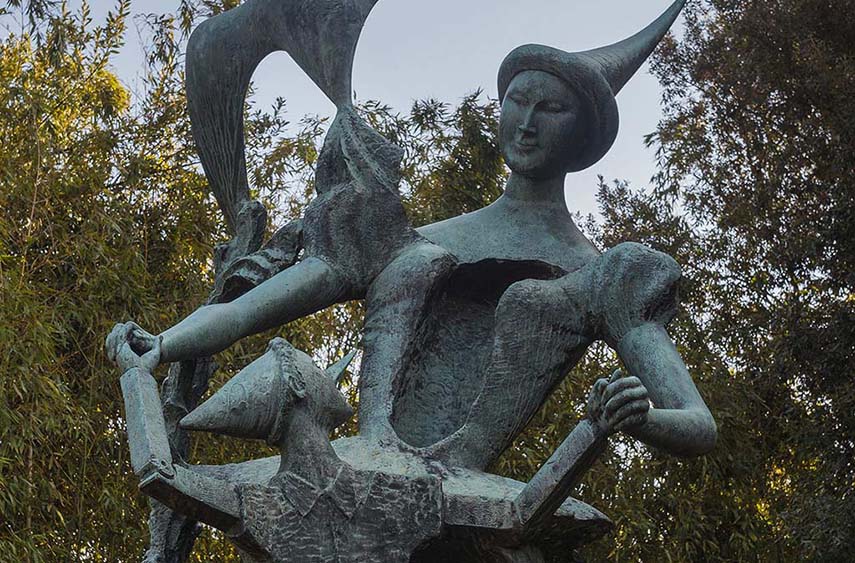 International Success and Commissions
Greco's consistent and diligent work which gave birth to many masterpieces of the Italian sculpture brought him a lot of domestic and international appraisals. He exhibited in his native Italy since 1944 and became a full-time professor at the Academy in Rome in 1966. Also, once the artist became widely renowned, he received various religious commissions, such as sculpting the doors for Orvietto Cathedral (1959-64) or designing high reliefs for churches in Florence (1961). His reputation quickly turned international and in 1949 he exhibited at Italian Twentieth-Century Art show at the Museum of Modern Art in New York. Around the same time, the Tate Gallery in London contacted him in order to acquire his Seated Figure while Open Air Museum in Hakone, Japan dedicated to Greco its permanent collection called Greco Garden. Even after Greco died in 1995, his work continued to be appraised and the exhibitions are still being held not only in Italian galleries. The most recent show featuring Greco's work under the name  Emilio Greco: Sacred and Profane was held in 2013, at Estorick Museum in London.
Greco's elegant nude sculptures are sought for in the world of art even today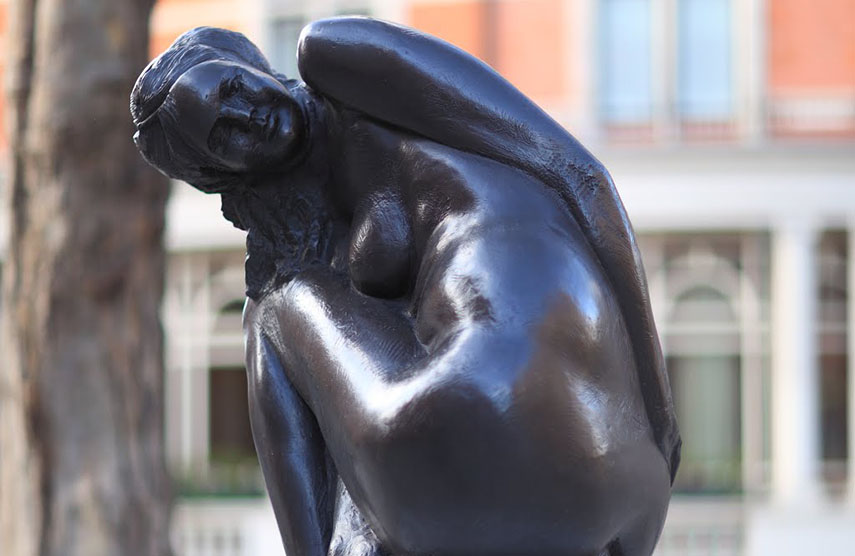 Revival of the Italian Renaissance
Greco's contribution to the Italian sculpture is extremely important and the awards and appraisal he won put him shoulder to shoulder with the greatest world sculptors. In the times when abstract arts were taking over the territories that once belonged exclusively to figurative arts, Greco decided to sail against the wind. He persisted in creating something he was best at despite current trends and never abandoned the traditional approach he had, even though at times he incorporated small hints of modernism into his work. Yet, his true value lies in his consistently balanced and elegant forms, which are sought for in the world of art even today.
The artist is represented by Puccio Fine Art gallery.
Featured image: Yousuf Karsh - Emilio Greco portrait, 1970
All images used for illustrative purpose only.