Without a reaction from the viewers, any kind of painting or sculpture simply can't be considered as art. Emily Perry is a young British artist who takes things to a higher level. Since a simple response was simply not satisfying, she developed a particular interest in interactive performance work that relies on audience participation. She believes that the potent intimacy of actual participation engages the viewer better, pushing them to a fuller understanding of the work. By creating uncomfortable, socio-artistic situations which force interaction in subtle and frequently humorous ways, she actually embraces the awkwardness that inevitably occurs, with a deep belief that it is amongst the most human experiences. Perry confronts the traditional role of the spectator, as both her works and gallery visitors become the subject, the viewers and the viewed.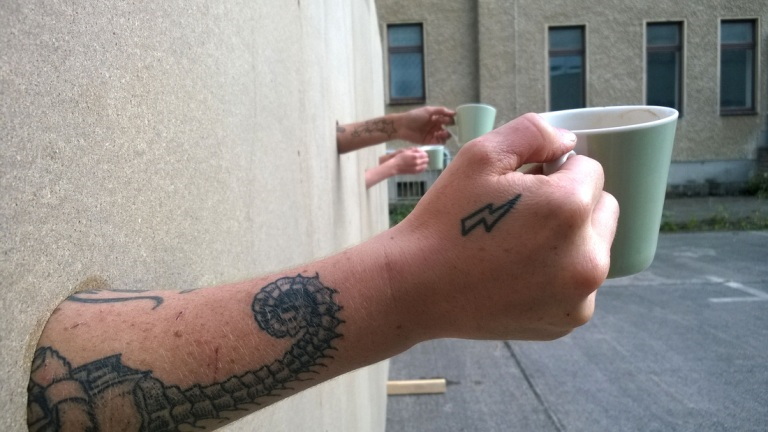 Emily Perry – an Artist Who Encourages Participation
She has always been interested in art. As a child, she drew and painted a lot, and her creativity was always encouraged at home by her parents. At school, she was drawn to subjects with a lot of creative freedom, such as art, pottery, and English literature. An artistic career was in her plans for as long as she can remember, as it would provide the thrill and liberation. Perry was always an inquisitive person, excited by learning new things about people and ideas. Galleries, in particular, have always tended to energize and inspire her. After school she did an Art Foundation year at college in Cambridge and then studied a BA in Fine Art Sculpture at The University of Brighton, graduating in 2014. Straight after university she moved to Berlin to practice in a new environment and had lived there for two years. Earlier in 2015, her work was included in group show Potential in the Ordinary at ROCKELMANN& Berlin. The group show presented a collection of works where the central element of the art piece had been taken from our everyday lives and placed into a different, new context. As of September 2016, she's based in London, where she started a two-year Master of Fine Art at Goldsmiths University.
Helen Chadwick and Francis Bacon were vital initial influences. She was drawn to the human, the bodily, the emotional, the grotesque. Perry is very influenced by Marina Abramovic, Tino Sehgal, Erwin Wurm, Mona Hatoum, Cindy Sherman, PipilotiRist, Hannah Hoch, and Kate Gilmore. Her university tutor, Leah Capaldi's practice also greatly inspires her, both in content and approach. As she is drawn to an awkward – uncomfortable aesthetic, something that speaks of an honest human condition or social critique, Perry finds conventional beauty to be unimportant and irrelevant for her work. She relates to the mediums of performance, installation, and sculpture, especially because they require a bodily reaction both from the work and the audience; they need to be experienced in space. Female performance artists of the 1970s particularly inspired her during her first year of university, giving her a basis in which to explore the development of issues from then to now. Namely these artists: Carolee Schneemann, Marina Abramovic, Linda Montano, Judy Chicago, and Miriam Schapiro.
As a young female artist, she is responding to issues that affect her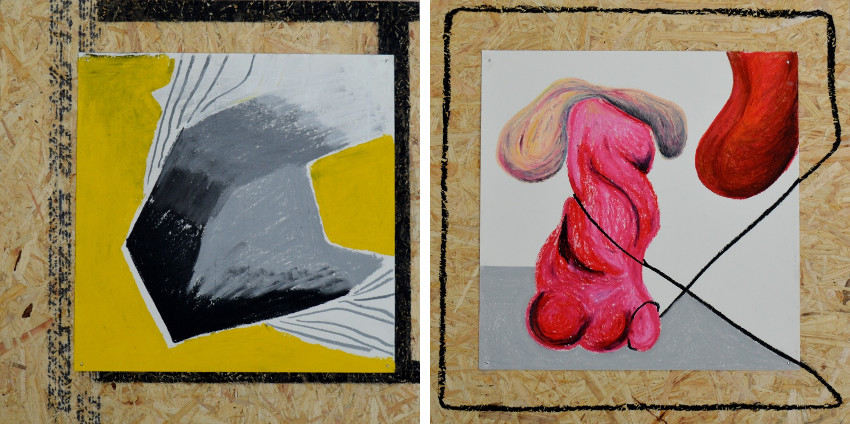 Process for Making Art and Most Important Works
Perry's work reflects on the relationship between appearance and the physical and social constraints that determine identity. She responds to identified pressures and stereotypes through a gendered and cultural lens. Gender, sexuality, feminism, social etiquette are themes that come up in her work a lot. In short, she's a young woman responding to issues that affect her. Speaking of the process itself, Perry draws, take photos and make things out of clay on a daily basis. All of these activities are about exploration of form and materials. They also provide her with time for concentrated yet casual thinking where ideas can come to her. Phenomena like contemporary culture, social situations, human interaction, social media, or the internet, tend to inspire her. A lot of notes and a lot of lists are created as she reads about gender and feminism. She draws sketches and thinks about how to create situations which could evoke the feelings she wants her audience to have. The artist tends to have an idea for a work when she recruits a team to work with. In fact, she has established a team of around half a dozen women who she often works with. After introducing the idea to them, they discuss it. Through the process, she talks to the performers a lot, creating an element of improvisation where each individual affects her work by interpreting her instructions. Perry felt like she was doing something worth when she began creating objects that referenced the human form and/or human condition, sculptures which recorded a trace, a human essence.
For example, breath in balloons hung at head height (Untitled, 2013), or a cast of her breasts left like a pebble on the beach (Boob Rock, 2012). She then started editing her own body and turning it into a sculpture. She documented these human sculptures with photos and then performed the sculpture live. Bodina, 2012 was her first performance. The artist explored exhibiting sculpture which required the audience to touch and even created an installation which encouraged one to "have alone time" with the sculpture (Amenity, 2012); the audience's interactions and responses, physically and emotionally, began to take center stage. This was followed by more performance/ installation work: sometimes environments are built to house the performance which is usually fairly static (e.g. Tea-se, 2014 and Hooker, 2015), and sometimes simple props facilitate brief interactions/ situations (E.g. Awkward Ladder, 2014). Showing people other real people, often doing fairly mundane activities or statically positioned in an unusual way, created a potency which she was very drawn too. When asked to point out important works, Perry said the Tea-se was significant because it was the first durational performance installation she had made. It taught her to work with a large group of people and how to manage an artwork which needed a lot of organization. Woman with salad, 2016 is also significant to her, as it feels like a feminist manifesto. It is the first exhibitions where the work was primarily and exclusively the actions of human beings.
Drawing is important as a stage, but communication with performers opens a door for improvisational and exciting art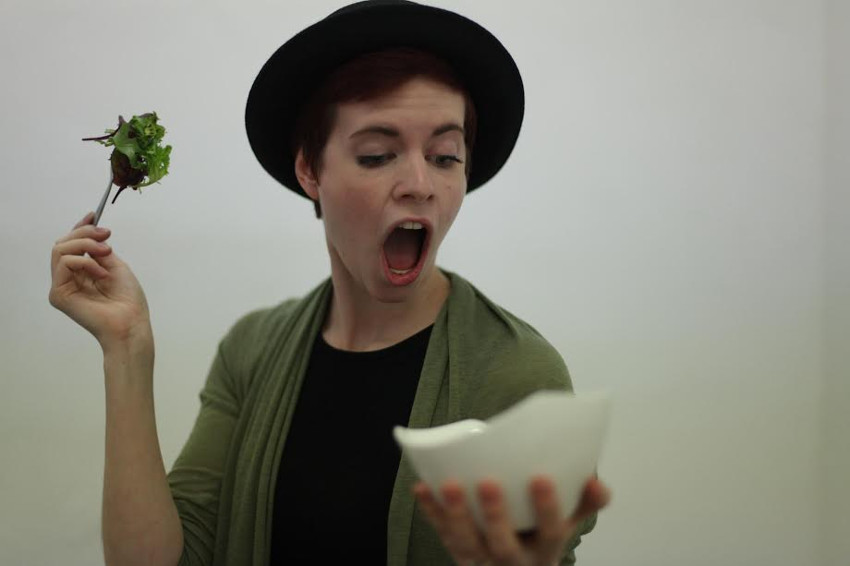 Messages She's Trying to Send
Having a degree in Sculpture has definitely made her think in a very sculptural way, with space and form being in focus. Perry likes to use humor to engage her audience in the moment, allowing them to consider issued of gender, sexuality, personality, contemporary culture and also the experiences of other people. She wants her audience to be self-aware, and she likes making them feel slightly uncomfortable, or even unsure where the art is. This state makes people involved and very present at the moment, considering content, context, themselves and others in the room, as well as the artwork. The artist hopes that the initial awkwardness soon wears off, as experiencing only discomfort can be disabling and exclusive. Her desire is for the viewers to feel part of the work and be able to relate to it in some way.
Emily Perry lives and works in London.
Featured image: Emily Perry – portrait – image via celesteprize.com
All other images courtesy of the artist