Emily Young, a British sculptor, is considered one of the most influential contemporary artists who perform in this medium. Her artworks meditate on the crucial philosophical concepts such as time, nature, memory, and also a man's relationship with the Mother Earth. What I want to put into the stone now is that I am one human who is conscious. I have an awareness of the raw beauty and ancient history of the planet, said Emily about her approach. Once a rock muse who was immortalized in news and Pink Floyd song entitled See Emily Play, the artist has risen to fame in another art form.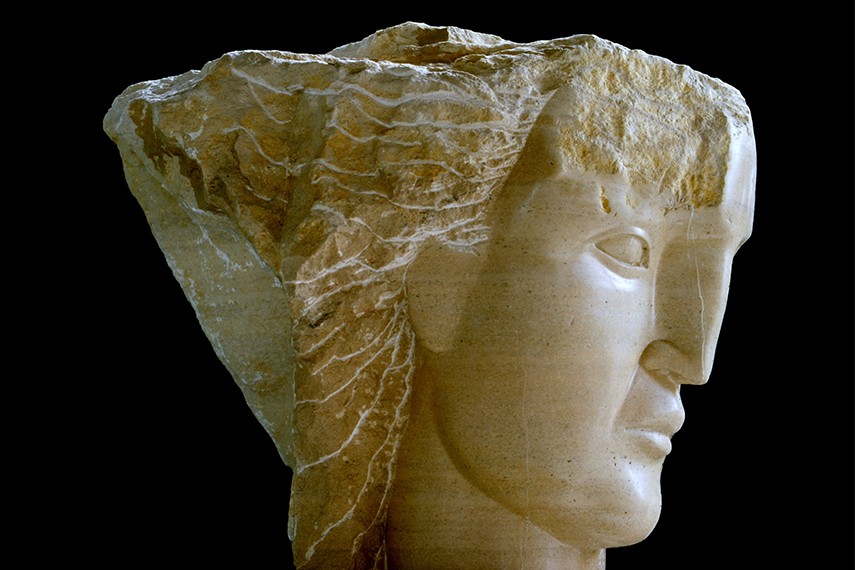 Engaging Interaction : Growing Up in a Family of Artists and Politicians
Emily Young was born in London, in a family of important people such as writers, artists and politicians. The famous British sculptor Kathleen Scott, a colleague of Auguste Rodin and widow of the explorer Captain Scott, was Emily's grandmother. Robert Falcon Scott, who married Emily's paternal grandfather, was a politician and writer, while her father, Wayland Hilton Young, was also a politician and conservationist. Even the people in her wider family were relatively well-known – Emily's uncle was an ornithologist, painter and founder of the Wildfowl & Wetlands Trust. In her early days, Emily Young worked mainly as a painter and she studied at Chelsea School of Art in 1968 and also at the Central Saint Martins. She was an adventurous spirit and she traveled as often as she could during the late 60s and 70s - to the USA, Afghanistan, Pakistan, India, France, Venice in Italy, and more exotic places such as Africa, South America, the Middle East and China. During these exciting journeys, Emily started developing an interest in a wide range of foreign cultures and arts. It is also important to mention that during the 1970s and 80s, Emily lived and worked with Simon Jeffes, an owner of the Penguin Cafe Orchestra and she produced graphic artworks for various album covers. She has also become a regular guest at the London Free School night sessions around the Notting Hill area, which allowed her to get to know many UK underground bands, including the legendary Pink Floyd. In the early 1980s, Emily Young decided to abandon painting and she dedicated herself to carving, design and sculpting of stone head pieces, collecting unique materials from around the world.
In the early 1980s, Emily Young decided to abandon painting projects and she dedicated herself to collection of special materials and sculpting of imposing stone head pieces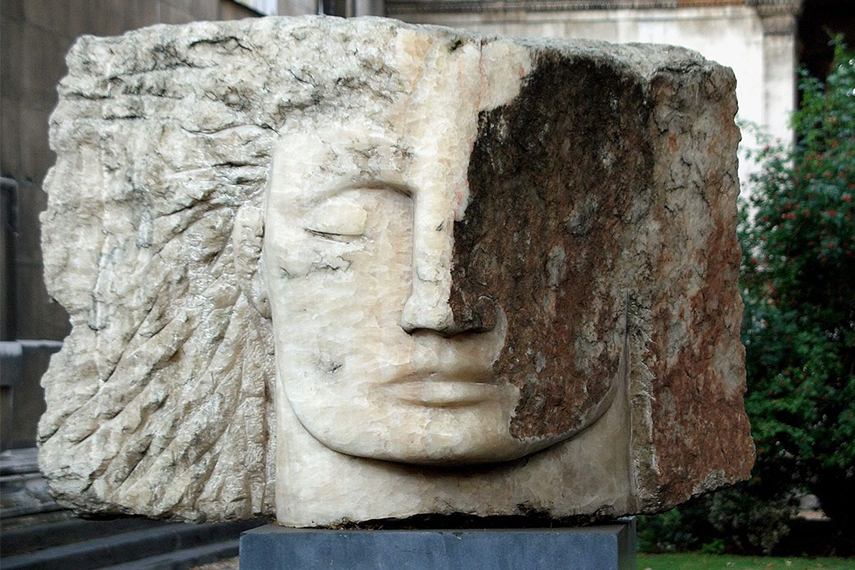 Natural Beauty of Stones and Power of Their Geographical Site
The main purpose of Emily Young's sculptures is revealing and enhancing the natural beauty and energy of stones. Since she's an avid collector of authentic and rare stones, her sculptural artworks have unique and very specific characters due to each individual stone's geological history and geographical heritage. Yet, the artist claims that all the stones are bound as kin by their earthly origins. When it comes to topics and style of Young's art, there are both very versatile – for example, some of her pieces such as the Wounded Angel from 2003 are figurative and resemble classical sculptures, while her series entitled Disks is completely different, more abstract and more experimental. Young's art is nowadays held in many public and private collections, which speaks of her great artistic reputation, along with her comprehensive exhibition history. Some of Emily's permanent installations can be found in historical venues such as St. Paul's Churchyard and Salisbury Cathedral, both in her home country. Young's approach always compels the viewer to comprehend a deep correlation and contact between time, land and cultures. Her artistic practice also reveals her preoccupation with our little planet and its destiny. Through the mix of traditional carving skills and the use of modern technology when needed, the British artist produces art that is at the same time modern and ancient and it has a unique poetic quality. After her frequent travels during the last decades of the 20th century, Emily Young decided to settle down between London and Italy, where she runs her studios even nowadays, in 2016. She is represented exclusively by Bowman Sculpture.
Emily's series entitled Disks is different from her previous sculpture, it is more abstract and experimental work in line with the most innovative visual art languages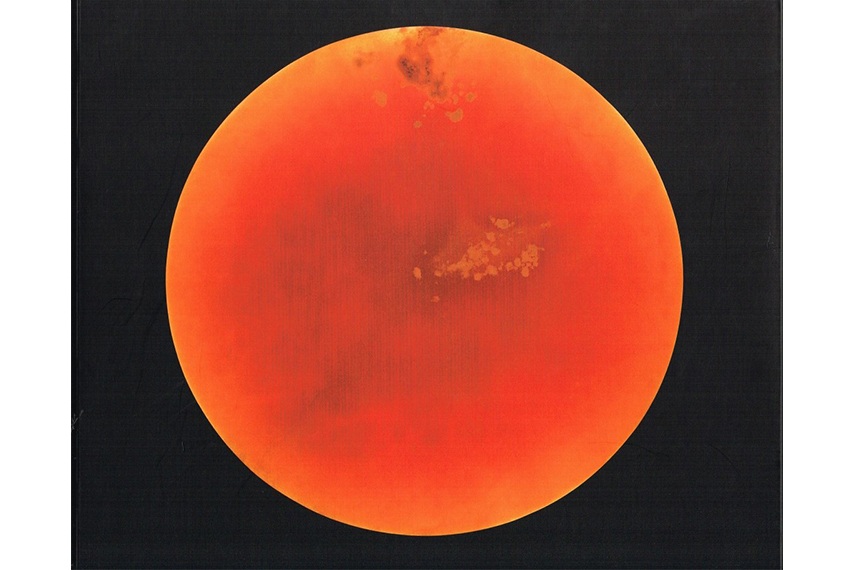 Emily Young : Stone Sculptor Rethinking the Classical Greek Art
Emily Young is nowadays considered one of the most successful sculptors working in Britain and she has been often called Britain's greatest living stone sculptor. Because of the powerful nature of her pieces, Young became known as a mediator between humanity and nature in its most primitive, basic forms. Her astonishing stone heads and disks are carved and burnished to the point of finest sophistication. I think it's a very beautiful tradition that I work in – the classical, Greek renaissance type. Society might just get a sense that there are other ways of using the earth, said the artist about her approach.
Emily Young lives and works between London and Italy.
Featured image: Emily Young's Portrait - image via nyt.com