Emma Hart is a British artist, best known for her works with numerous media, such as sculptures, installations, video and performance art.
Academic Background
Emma Hart was born in 1974 in London, where she earned her BA degree in Photography at Croydon College of Art in 2000. Four years later, she completed her MFA at the Slade University of Fine Arts. In 2013, she received her PhD in Fine Art from Kingston University. Hart also won numerous scholarships and awards, including a Random Acts commission for The Jarman Award in 2013. A year earlier, she was one of the few people who were up for receiving the Jerwood/Film and Video Umbrella Award.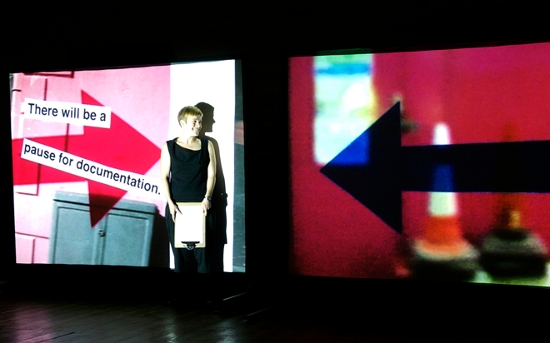 Technology and Art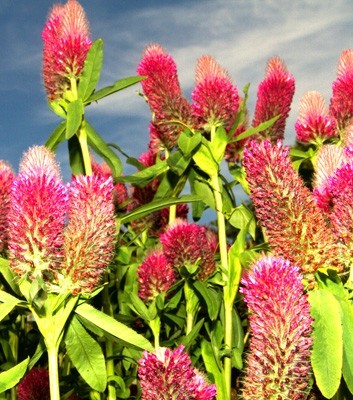 Emma Hart's work is mainly based on incorporating different media such as sculpture, photography, video and performance art. When Hart stages her performance acts, she makes use of various sculptures, scenery and props. Very often, technology is incorporated in her sculpture, like for instance in her piece TO DO, where she included cameras that both display and record content. In this way, she shows that art can be more than merely visually experienced, but can instigate interaction.
On the other hand, she thinks that how we experience things is completely different from how those things may look on camera. She argues that life looks good in images, so her work focuses on confusion, stress and nausea of day to day experiences. It combines ceramics and photography, which she thinks can "distort" and corrupt images, and in that way force life out of them.
2012 Solo Exhibitions and Installations
Emma Hart had a near fatal car crash on the M20 highway more than 20 years ago, when she was on her way to meet a friend. She hadn't taken that road until one day when she decided to relive the experience and make a video about it. It resulted in a video installation M20 Death Drives which was exhibited in 2012 at the Whitstable Biennale.
The same year was the one when the exhibition Word Processor took place at Stanley Picker Gallery in London. It was a part of Hart's PhD at Kingston University. It was a live performance, but Hart also made use of photographs, cameras and words in her attempt to "corrupt 'the now'", as she said once. She says that she has a problem with words and documents in a way that they are finite, they set the rules, facts, making things true and certain. With this installation, she tried to change this, and make art uncertain. It is the sound and the performance of words she finds fascinating, not their meaning.
One thing Hart tried to communicate with this exhibition is her dismay of digital technology and the way it has 'de-personalized' us, leaving us unimaginative.
Dirty Looks
Dirty Looks was Hart's first major show that took place in 2013 at Camden Arts Centre. It came out of her residency at Wysing Arts Centre in Cambridge the year before. In this exhibition, she again did what she does best: mixed ceramics, video, sounds and photography. Hart drew inspiration from the time when she worked in a call center. Out of the disproportionate sculptured furniture loom papers and lists, all things depicting a crazy day at work. Door-knobs are replaced with huge ceramic tongues. She said that her art was trying to reach out to meet everyday life on its own terms.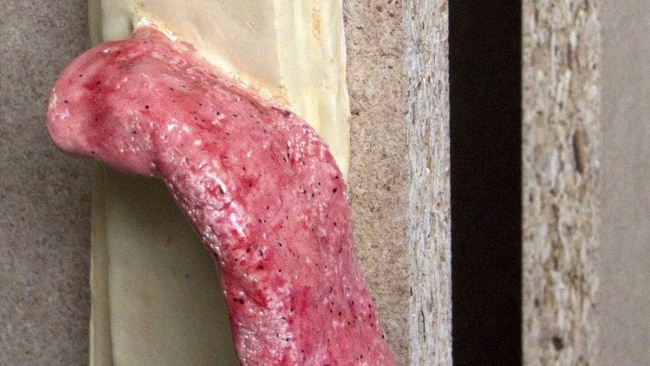 Hart's Collaboration with Jonathan Baldock: SUCKERZ
In 2015, Hart prepared an exhibition with Jonathan Baldock in London's L'Etrangere, titled SUCKERZ. The name of the exhibition refers to all the holes and passageways that connect the inside of our body to the outside world. It was one in the series of Hart's exhibitions dedicated to body parts and organs.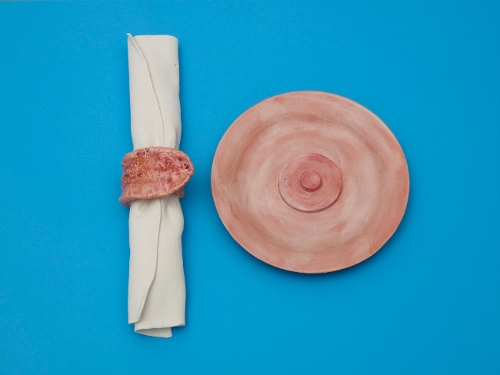 Emma Hart exhibited both nationally and around the world. Apart from these, some notable solo exhibitions include TO DO in 2012, Giving It All That in 2014, and Sticky in 2015 (another in a series about body organs). Some of the group exhibitions she partook in include Night and Day in 2010, The World Turned Upside Down and Bloody English in 2013, and Only the Lonely in 2015.
Emma Hart currently lives and works in London. She is a lecturer on BA Fine Art at Central Saint Martins.
Images copyright © the artist