The realm in which the art of Enrique Mestre-Jaime resides is maybe best described as magical despite this sounding a bit overwrought and cliched. Boundless and restrained by nothing more than the author's own imagination, this painter created a universe of abstract shapes and vivid colors that offer a small window through which the viewers can investigate what lies within Mestre-Jaime's mind. And amidst this unexplored location, there is a single, ordinarily found element - water. All of Enrique Mestre-Jaime's paintings feature it in some form or fashion as their main goal is representing water as the most important condition for life as we know it.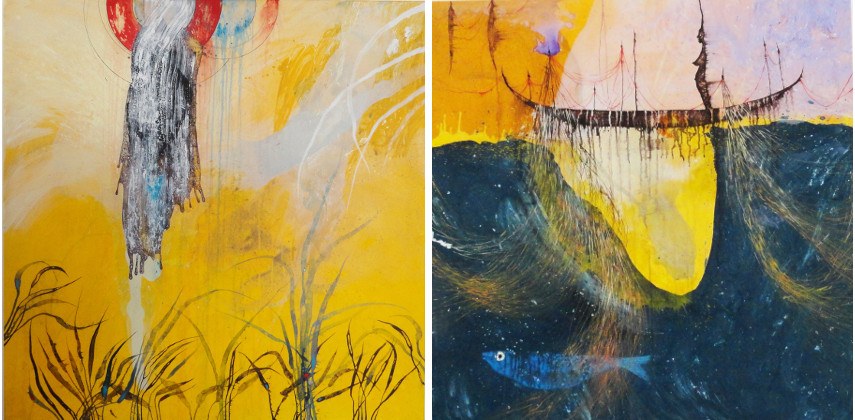 Enrique Mestre-Jaime and Water
This artist lives and works in his home city of Barcelona where he was born in the year of 1968. He gained his understanding of artistic expressions by studying at the Saint Jordi School in the University of Barcelona. Sine the time of his college days, Enrique Mestre-Jaime has been painting in acrylic as this technique is obviously able to provide this artist with all that his creativity requires. As it was said earlier, all of his pieces have one thing in common, besides the shared methodical characteristics, and that is water. Emphasizing just how grave and pivotal water is to our very existence, This artist either highlights its abundance or its absence, depending on what he aims to achieve. This basic element of our lives is depicted through boats, pirogues or animal heads sticking right from it, offering plenty metaphors open for discussions and interpretations. Some of his paintings celebrate the beauty of nature and its waters, giving the audience an opportunity to enjoy the positivity and optimism. However, many pieces of Enrique Mestre-Jaime seem to have a much grimmer note, such as the ones that warn all of humanity that uncontrollable fishing can have some grave consequences upon the entirety of our planet.
Full of vivid colors and abstract forms that collide in a delightful universe open for exploration, Enrique Mestre-Jaime aims to emphasize the importance of water to all life on our planet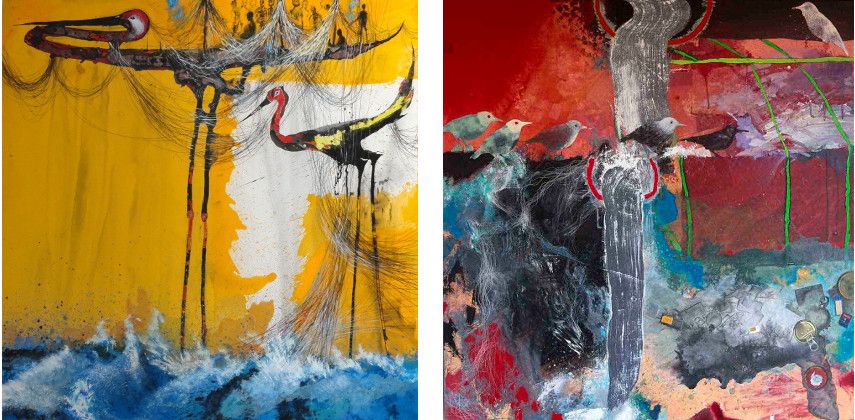 Complete Command
Although his artworks seem quite turbulent and without any real control, Enrique Mestre-Jaime actually has complete command over the pieces he creates. This can be explained by the fact all of his pieces are nothing more than a reflection of Enrique Mestre-Jaime's dreams, as well as his daily observations and his inner connection with nature. When that is taken into consideration, the chaotic features of this artist's paintings are actually nothing more than the way this author processes and channels information, meaning that he actually possesses all the control in the world whilst designing them.
This artist is represented by Galerie 22.
Enrique Mestre-Jaime lives and works in Barcelona, Spain.
Featured image: Enrique Mestre-Jaime - Photo of the artist - Image courtesy of the artist
All images courtesy of the artist.