Epsylon Point is a French contemporary artist and musician born in 1950. He graduated from the National School of Fine Arts in Dijon, a city in eastern France in 1978.
Epsylon Point has been active on the streets of his native country since his early twenties. Thought he works in graffiti, painting, performance and photography, he is most famous for his stencil works inspired by current social and political themes.
Work by Epsylon Point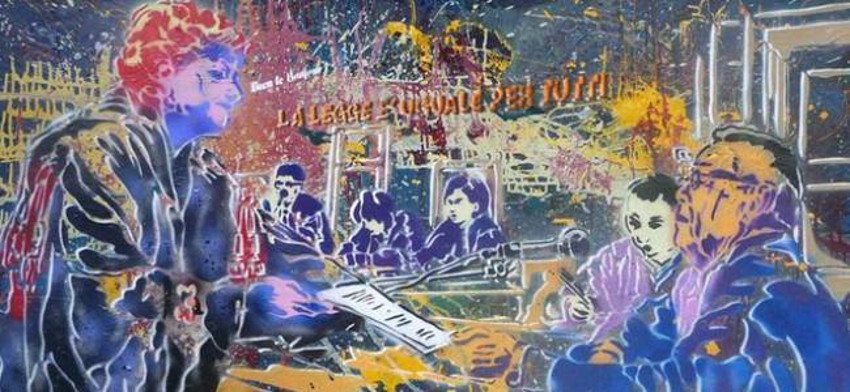 He has participated in collective shows at several galleries including galerie du jour - agnès b. and Galerie L.J. Beaubourg, both in France's capital. In 2007 he painted his piece for Le M.U.R project - a contemporary urban art spot in rue Oberkampf, in Paris.
In 2014 he participated at Cash, Cans & Candy, the street art festival that stresses the importance of collaboration in the street art scene. In August the same year his work was on view at collective exhibition Urban Legends at the Roman MACRO Pelanda museum, realized in collaboration with 999 Contemporary and curated by Stefano S. Antonelli.
Most recently Epsylon Point participated at the Cut It Out! – group stencil show curated by Olly Walker and Henrik Haven, at Urban Nation in Berlin, Germany.
He is represented by 999Contemporary in Rome, Italy.
Le M.U.R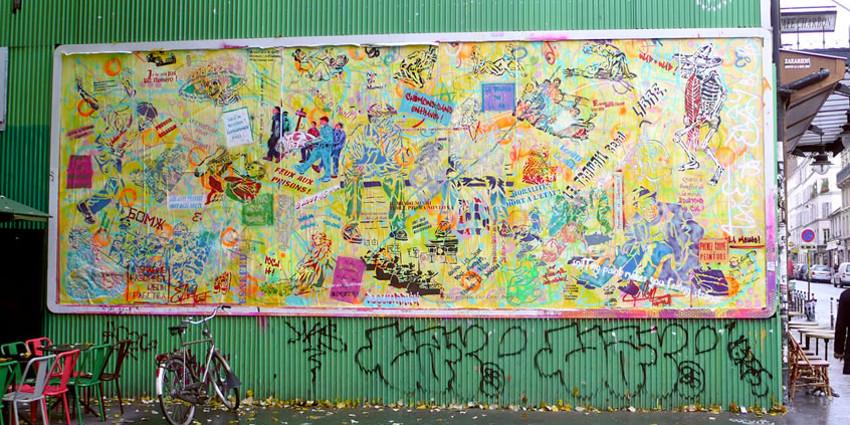 Epsylon Point lives and works in Paris.
Portrait Photo by Rene Bych
Images Courtesy © Epsylon Point