Eric Baudart is a French installation artist based in Sevres, a commune in the southwestern suburbs of Paris. Always aiming for a delicate transformation within his pieces, this artist's work screams contemporary resonance without compromising some aspects of his country's older avant-garde heritage, mostly the ready-made works. Baudart's pieces are made from commonplace utensils like combed plastic, paper and adhesive tape, but in a way that Eric grants them a whole new contextualization unlike the one they've had before.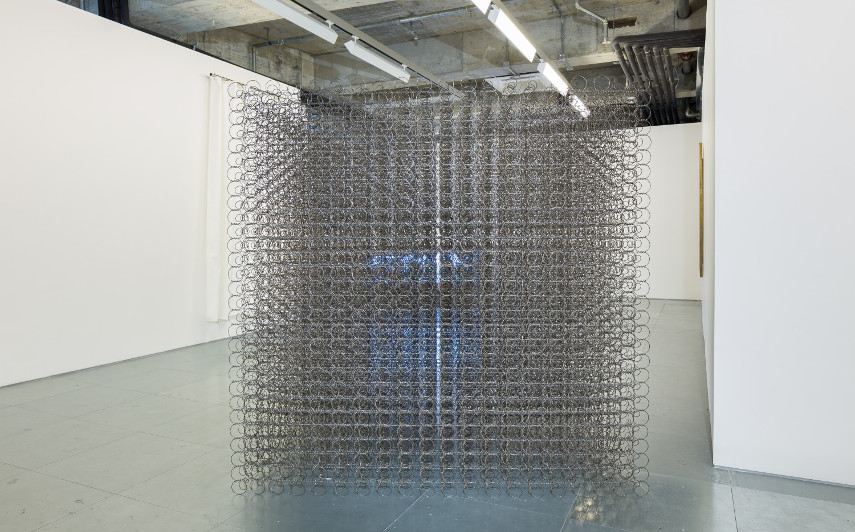 Unique Works
The Cubikron projects are, for instance, a perfect example of how Eric Baudart operates. These pieces, each titled the same but differentiated by the version tag (1.0, 2.0 and 3.0), are made from honeycombed plastic and they are concurrently a kind of affront to its original marble materiality. They defy the original context whilst offering new values underlined by an oscillating light. It should be noted that sophisticated humor[1] plays a relatively vital role in Eric's art, although it is oftentimes hidden in the very title of the piece. In Cubikron's case, the name is derived from the Latin term cubicos and the Greek word kybikós, both signifying the presence of the third dimension. Furthermore, Baudart is heavily concerned with the process of his art creation - which is rather natural as his work is based on a ready-made kind of art. Eric has been widely exhibited internationally with group exhibitions at the MAMCO in Geneva, Le Petit Palais in Paris, La Centrale for Contemporary Art in Brussels and Bass Museum of Art in Miami being just some of the names of prestigious institutions within whose walls Baudart's pieces have found a temporary home. He also had a few solo exhibitions across the territory of France and some of his pieces are held in various notable museum collections, including the MFA, Boston and the MAMCO, Geneva. It should also be noted that Baudart is a proud owner of 2011 Meurice Prize for contemporary art, an award that is a definite milestone of young Eric's career.
Eric Baudart's art is heavily based on the early 20th century ready-made art, although his work does add more then few original concepts of its own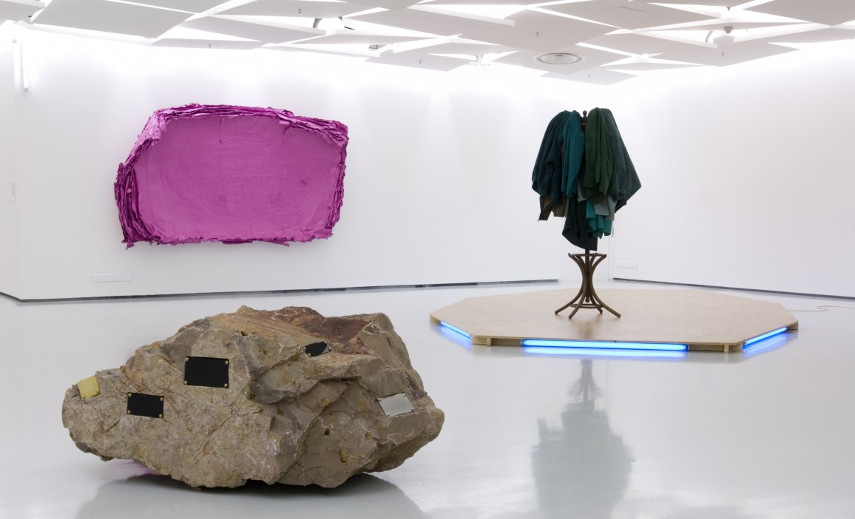 New Ready-Made
Baudart's work may seem a lot similar to Duchamp's ready-made art, but Eric manages to take it a step forward, giving the entire avant-garde technique a strong 21st-century note - the materials and objects used are not mere found objects but rather reconfigured and repurposed pieces. This way, Baudart is able to carefully install a delicate choreography of structure, color and form without simply moving one object to another place, but actually altering it just enough to give it a new context. It will be interesting to see where Eric will chose to take his creative practice next, as at this time it appears that all the artistic doors are opened to him- we'll just wait and see which one he will decide to open.
Eric Baudart lives and works in Paris, France.
References:
Anonymous. Eric Baudart Biography, Bio [September 10, 2016]
Featured image: Eric Baudart - Solarium, 2015 - Image via Edouard Malingue Gallery
All images used for illustrative purposes only.