The pleasure of observing has certainly rounded the work of Eric Fischl and made it being perceived as an ode to various aspects of voyeurism. The very act of observation is inherent to human nature and starting from that commonplace the artist starts processing and articulating his thoughts and ideas. By carefully selecting random situations from both his personal and professional life, Fischl intersects certain social mechanisms and creates narratives filled with humor, sensuality, and intrigue. As a matter of fact, his works can be seen as metaphors of contemporaneity since they function as notes of the variety of human behavior.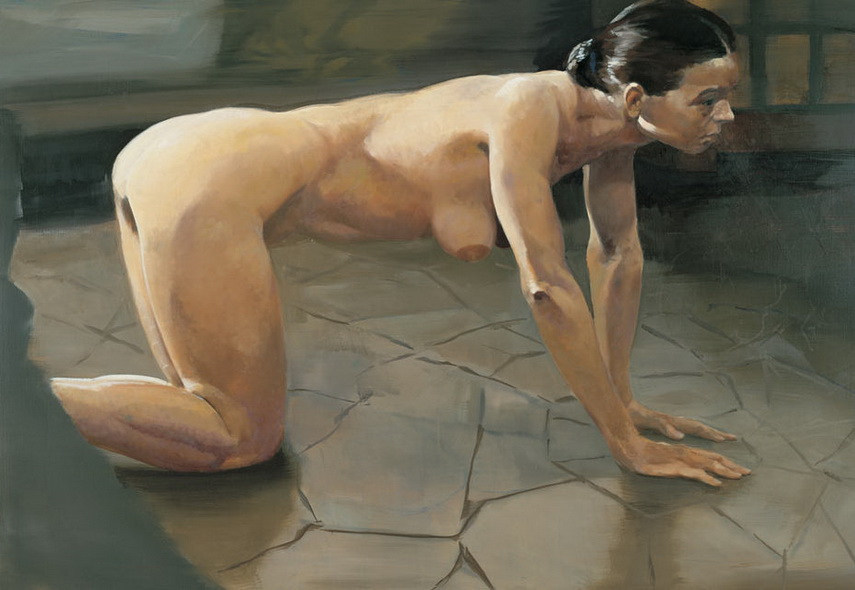 Artistic Development
Eric Fischl was born in 1948 in New York City. He grew up on suburban Long Island, but in 1967 his family moved to Phoenix, Arizona. Fischl started attending Phoenix College, then switched to Arizona State University, and finally California Institute of the Arts in Valencia, California, where he earned his BFA in 1972. Afterward, the artist settled in Chicago, where worked for some time as a guard at the Museum of Contemporary Art. In 1974, he moved to Halifax, Nova Scotia, to teach painting at the Nova Scotia College of Art and Design, where he met painter April Gornik, with whom he moved back to New York City in 1978.
Eric Fischl uses various media from watercolors to sculpture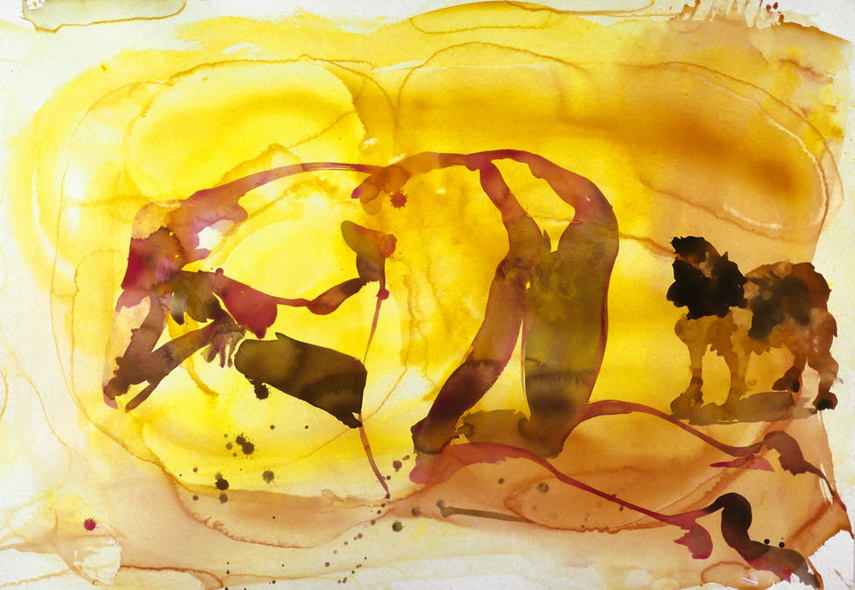 Shaping The Personal Style
Memories from growing up in suburbia practically shaped Fischl's oeuvre. The artist was actually focused on the rift between what was experienced and what could not be said. The discovery of Chicago artists from the 60's gathered around the exhibitions titled Hairy Who or the ones who belonged to the circle of Chicago imagists, profoundly influenced Eric Fischl. Vibrant pallet and explicit imagery he found very appealing and so he decided to appropriate it. His first New York City solo show was at Edward Thorp Gallery in 1979, and soon afterward he received critical attention for depicting the dark, disturbing undercurrents of mainstream American life.
His figuration is always in service of precise narrative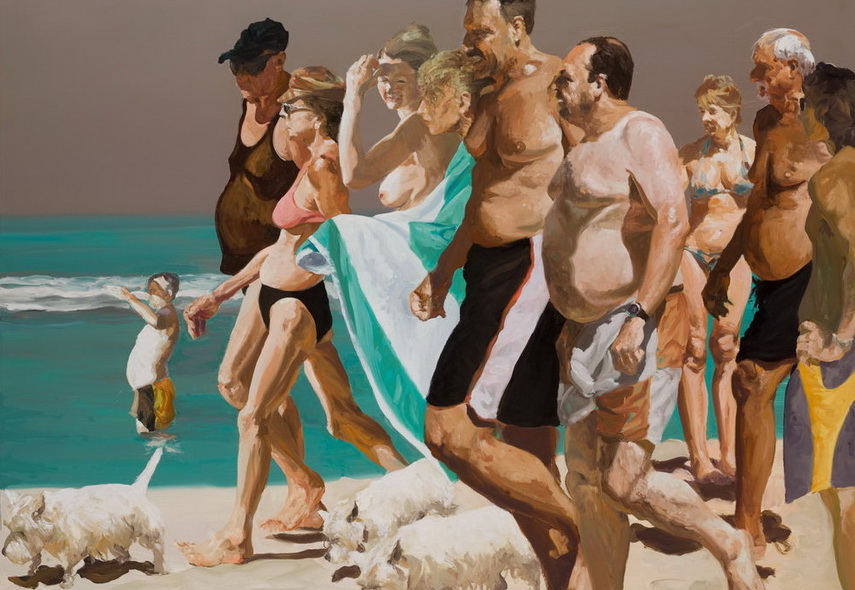 Recurrent Themes in The Works of Eric Fishl
The seriousness of topics such as alcoholism, depression, and poverty was transferred on canvas with great softness and vigor, and therefore Fischl has quickly embraced the description of himself as a painter of the suburbs. Some of Fischl's earlier works have a theme of adolescent sexuality and voyeurism, while later works operate with socially, even politically more elaborate concepts. Nevertheless, it seems that one of the most frequent issues present in his work is a critique of the art world. From the 80's onward, Fischl has been cynical about the parties and gallery openings and cocaine and booze and money, which had and still has little to do with his general agenda of coherent art.
The artist often depicts ephemeral events and situations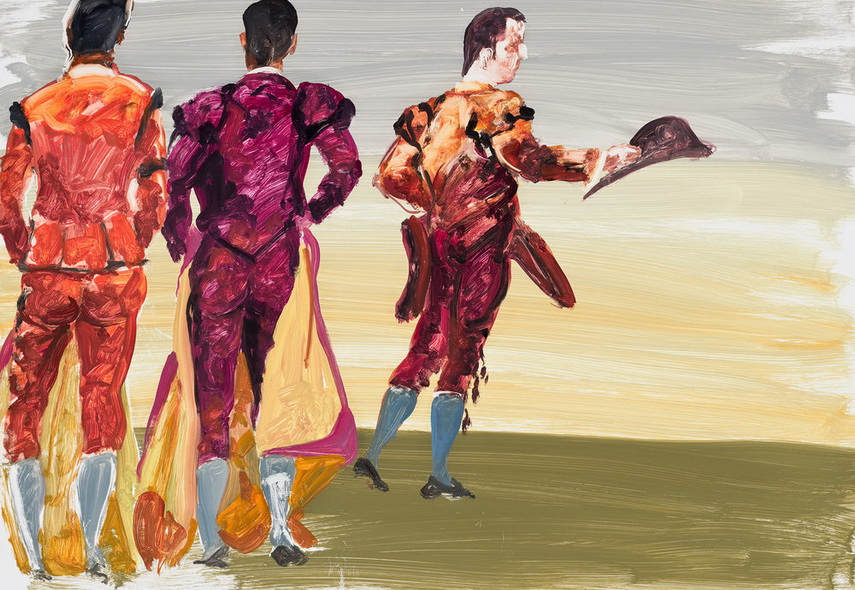 Eric Fischl As The Curator, Lecturer And Art Critic
Besides fruitful artistic career, Eric Fischl is the founder, President and lead curator for America: Now and Here. This multi-disciplinary exhibition of 150 of some of the Americas most celebrated visual artists, musicians, poets, playwrights, and filmmakers is designed to spark a national conversation about American identity through the arts. About eighteen trucks were custom-designed to serve as mobile galleries traveling to each location, where they will unfold to reveal exhibition space. On the other hand, Eric Fischl is a Fellow of both the American Academy of Arts and Letters and the American Academy of Arts and Science and is a senior critic at the New York Academy of Art.
Eric Fischl is known for public works as well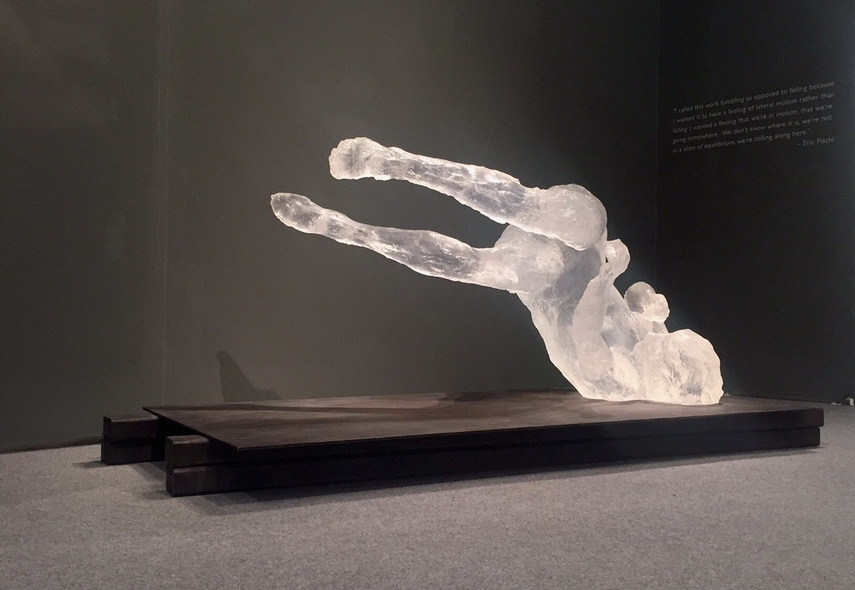 The Collaborations
Perhaps one of the most interesting projects which somehow extended his interest in voyeuristic experiments is certainly the one released in 2002 at the Museum Haus Esters in Krefeld. It was built by legendary modern architect Mies van der Rohe in 1928, but in recent times it is used as an exhibition space concept of changing exhibitions. Fischl refurnished it as a home and hired models who pretended to be a couple who lived there for several days; he took 2,000 photographs, which he reworked digitally and used as the basis for a series of paintings. Fischl has collaborated with other artists and authors, including E.L. Doctorow, Allen Ginsberg, Jamaica Kincaid, Jerry Saltz and Frederic Tuten.
The active and daring artist with rich career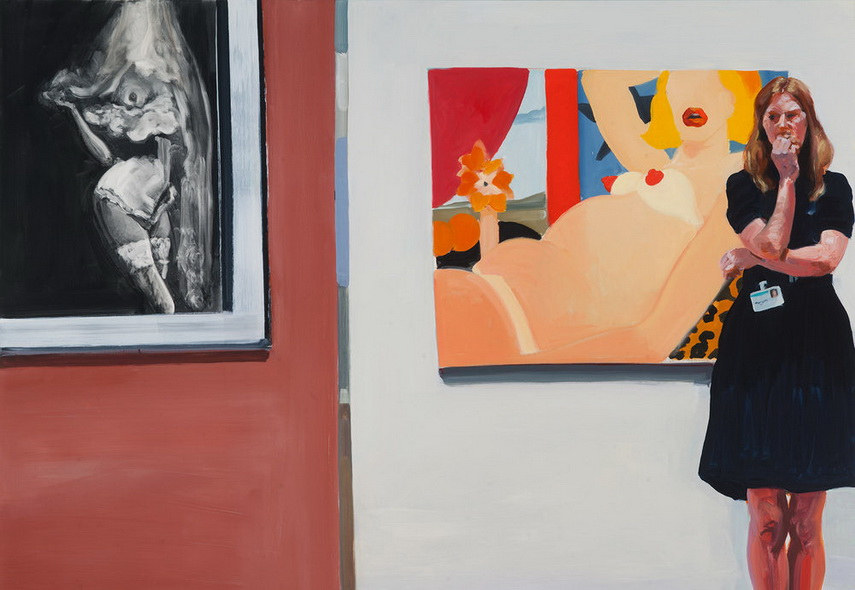 The Continuous And Concise Practice of Eric Fischl
The artistic domains of this internationally acclaimed American painter and sculptor have been honored in a number of occasions. His artwork is represented in many distinguished museums throughout the world and has been featured in over one thousand publications, numerous solo and major group exhibitions in many museums, as well as prestigious private and corporate collections. The immense influence on generations of young artists is additionally straitened by the fact that Eric Fischl is still innovative, progressive and one of the most influential figurative painters of the late 20th and early 21st centuries.
Eric Fischl lives and works in New York.
Featured image: Portrait of Eric Fischl - image courtesy of Financal Times
All images used are courtesy of the artist