Considered one of Germany's most important modern artists, Erich Heckel was a painter and printmaker, as well as the founding member of the influential Expressionist group Die Brücke (The Bridge). Although Heckel was one of the comparatively more reserved members of the group, Erich was still the instrumental conceptual motor of Die Brücke. Alongside Ernst Ludwig Kirchner, Fritz Bleyl and Karl Schmidt-Rottluff, Heckel found an alternative style away from the popular ideas of Fauvism, Edvard Munch, Vincent van Gogh and medieval German artists, seeking visuals in mark-makings and bold colors of Expressionism. Influenced by the literature of Dostoevsky and philosophy of Nietzsche, Erich Heckel was one of the key artists that shaped avant-garde thinking into what it is considered to be today.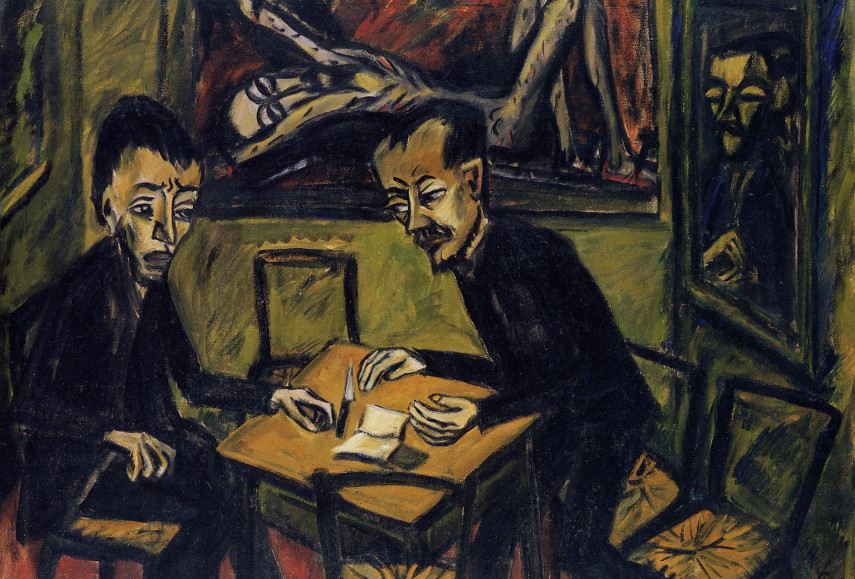 Architecture and Die Brücke (The Bridge)
Erich Heckel was born in Döbeln, a town in the Free State of Saxony, Germany. He was a son of a railway engineer. Between the years of 1897 and 1904, Erich attended the Realgymnasium in Chemnitz during which time he decided architecture was something he would be interested in studying. With such goals in mind, Heckel started going on lectures at the Technische Hochschule in Dresden. However, he abandoned studies after only three terms[1]. As an alternative interest, Heckel started painting - a hobby that enabled him to meet other, similar-minded artists. He befriended aforementioned Ernst Ludwig Kirchner, Karl Schmidt-Rotluff and Fritz Bleyl in Dresden, all of which were also interested in architecture. The foursome founded the famous The Bridge group in 1905. During the early days of Die Brücke, the artists centered their visuals around Heckel's ability to use color, strong outlines and distorted space to achieve a highly emotive effect. In the meantime, Erich worked in the office of the architect Wilhelm Kreis. He left that position in 1907 in order to become a full-time artist, as well as the secretary and treasurer of The Bridge. After moving to Berlin in the year of 1911 alongside the rest of Die Brücke, Heckel became increasingly interested in formal pictorial composition[2]. The overall mood of his artworks became more melancholy and he managed to subdue his previously bright colors. During this time, Erich often focused on themes of illness and introspection, as is the case in his triptych Convalescent Woman from 1913. Keeping that idea in mind, Heckel wanted to make a bridge between traditional neo-romantic German painting and modern expressionist painting. Despite his efforts, it should be noted that The Bridge failed to attract positive attention to their pieces.
Erich Heckel was one of the founding members of Die Brücke group, one of two organizations that shaped the avant-garde movement of Expressionism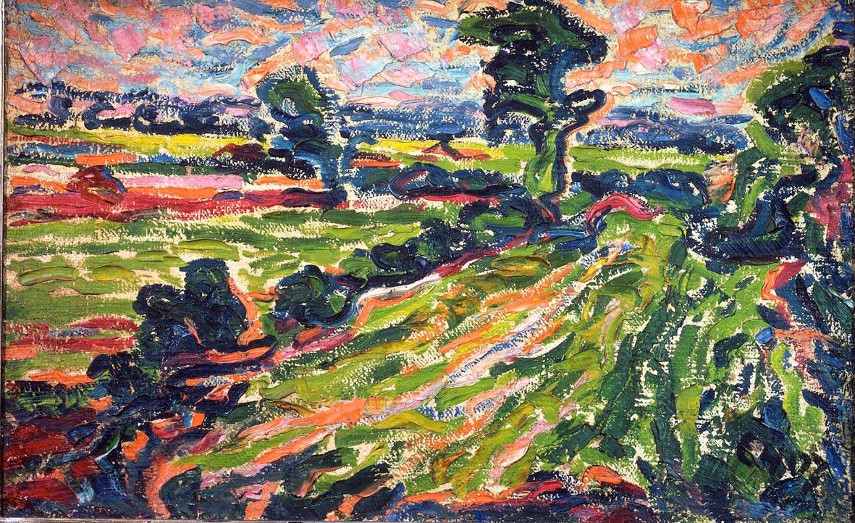 Two World Wars and Later Life
Because of internal conflicts, The Bridge group fell apart in 1913. When World War I started, Heckel was classified as unfit for combat, a decision that hurt him deeply. Instead of serving his country on the battle line, Erich volunteered to assist in an ambulance unit stationed in Belgium. He managed to produce artworks throughout the war, making both his paintings and prints despite the circumstances. After 1920, his works became less intense whilst his palette shifted to more pastel colors. His productivity also started to be much lesser as Erich also found interests somewhere else. In 1937, the Nazis officially denounced his work, labeling it as degenerate and therefore harmful to the Geman public. More than 700 items of his art were confiscated from German museums and much of them were destroyed by the Nazis. After World War II came to an end, Heckel lived at Gaienhofen near Lake Constance. He was teaching at the Karlsruhe Academy until the year of 1955, now seen as a pioneer of German modern art. He continued painting until the moment of his death at Radolfzell in 1970. Interestingly, the last decade of his career was marked by a keen interest in etchings as he made more than two hundred of them during the last nine years of his life[3].
After World War I, Erich Heckel created artworks that were much less intense and dynamic than his earlier paintings and prints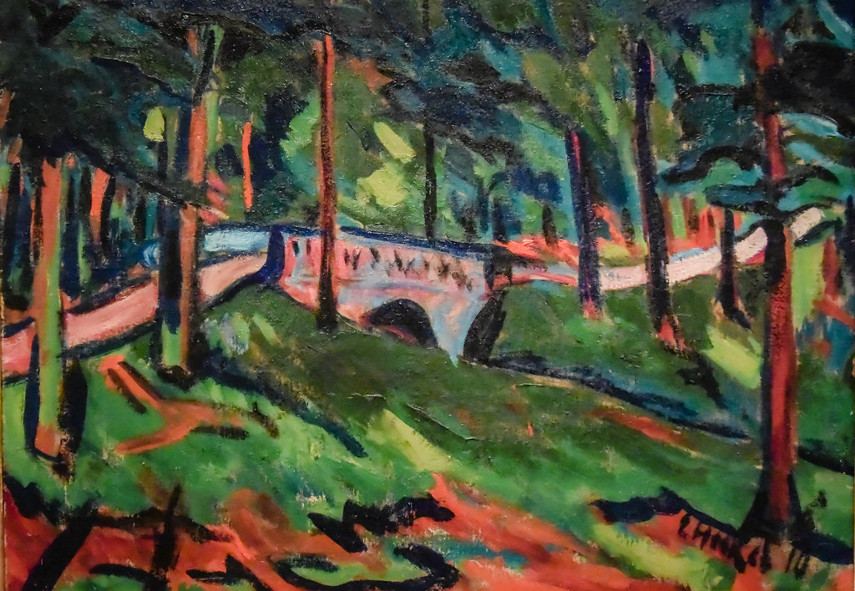 How Crucial is Erich Heckel?
Between his unique pieces which eventually became symbols of Expressionism and his socialist artists' organizations which marked a vital moment of German art history, Erich Heckel is an unavoidable name when discussions about avant-garde take place. His contributions came at a crucial time when the visuals of modern art were emerging as an accepted form of creativity, whilst Expressionism became one of the most pivotal movements in all of the avant-garde. Sure, Wassily Kandinsky may be what they call the poster boy of this movement - and deservedly so, by the way - but it's a big question if Expressionism and the remainder of modern art would take the same course if Heckel's paintings and prints were taken out of the equation.
References:
Mossinger, I., Richter, A., Tiedeke, V., Erich Heckel, Kerber Verlag, 2012
Moeller, M., Erich Heckel, Der Stille Expressionist, Hirmer Verlag GmbH, 2009
Adam, A., Erich Heckel: 1968, Woodcuts, Etchings, Lithographs, Allan Frumkin Gallery, 1968
Featured image: Erich Heckel - Windmill, 1909 (detail) - Image via bp.com
All images used for illustrative purposes only.