Erna Kd is a self-taught Indonesian artist whose work reveals her creative sensibility. Drawn to forms with unusual shapes and volumes, she often draws characters with astonishingly long hair, but also repeated and interlacing patterns and objects of everyday life.
Artworks by Erna Kd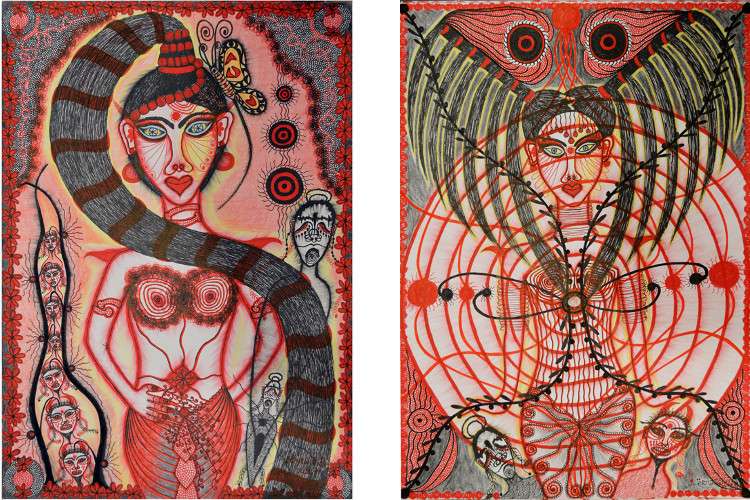 Since an early age Erna has dedicated a special predilection for the arts and music, especially singing. She started her career in 2013 when she met the well-known Indonesian artist Noviadi Angkasapura. Encouraged by her husband, Shony, also an artist, Erna began creating her art using pen and ink on paper.
Since than, her work has been included in several group exhibitions in her naive country and beyond including Opus Hypnagogia hosted by Morbid Anatomy Museum in October 2015.
Artworks by Erna Kd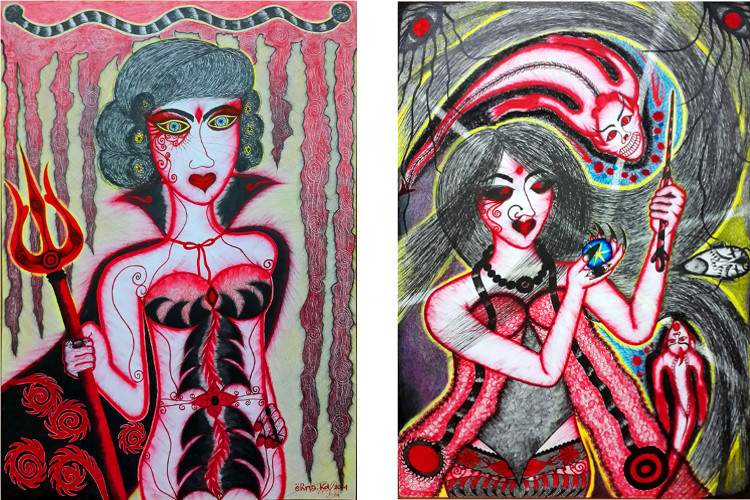 She is represented by Stephen Romano Gallery. In the Brooklyn gallery her art was featured in collective shows Abundantia Cornu Copiae, Breviter and In Missa Interfectionis. Currently her work is on display in group show Hieroglyphica. Among Erna the exhibition features artist such as Colin Christian, El Gato Chimney, Rithika Merchant, William Mortensen, Jel Ena, and others. It will be on view until January 31, 2016.
Artworks by Erna Kd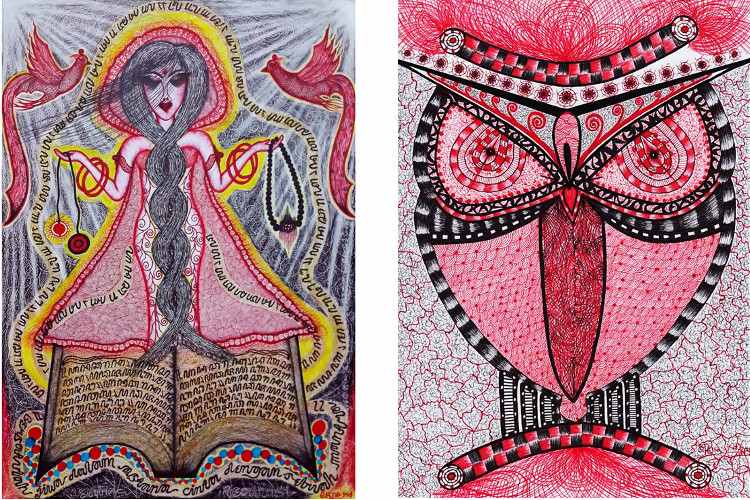 Erna Kd lives and works in Jakarta where she divides her time between her home, family and art creation.
All images courtesy © Erna Kd and Stephen Romano Gallery