Eron is the pseudonym of a Roma-born contemporary artist who has developed a unique and original style that is particularly stunning. The work of one of the most well know exponents of Italian graffiti and street art often touch on social issues.
Eron's art goes beyond pure representation of the subject. He is well-known for his series of pieces that shows ghostly figures who appear on the walls beneath exhaust vents like his piece from the series of works Soul of the Wall, located near Piazza del Popolo, in the Italian city of Arezzo, Tuscany. The artwork was painted on the site where a bomb destroyed a huge part of the Arezzo military complex during the Second World War.
Soul of the Wall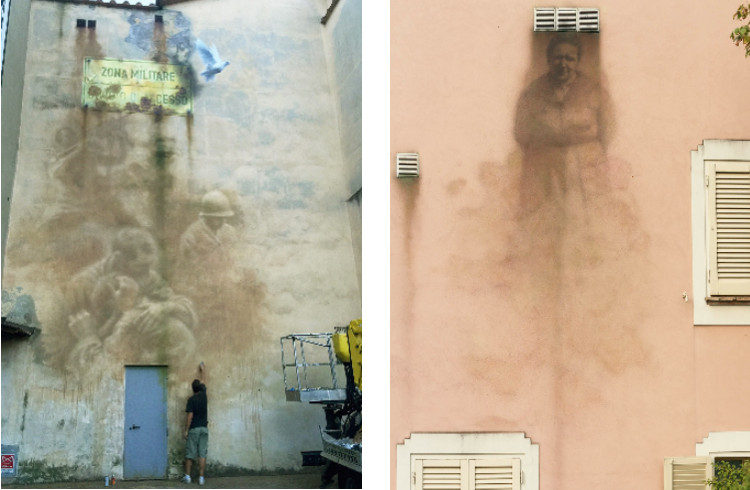 Eron has participated in many individual and collective shows throughout his native country and beyond.
Some of his solo shows were on view at Museo d'Arte della Città di Ravenna; White Room Gallery, Capri; Binz & Krämer Gallery, Cologne; LC Gallery, Berlin; Ego Gallery, Lugano; Museo d'Arte Contemporanea Villa Franceschi, Riccione; Mondo Bizzarro Gallery, Rome; and Arte Due Gallery, Milan, among others.
His work was included in group shows at Italian Cultural Institute, New York; MACRO - Museo d'Arte Contemporanea di Roma; Museo d'Arte Moderna Bologna; Art Temporary Museum, Bari; Galerie Binz & Kramer, Koln; Museo d'Arte Moderna, El Cairo; and Chelsea Art Museum, New York, to name a few.
Spraypaint on Canvas by Eron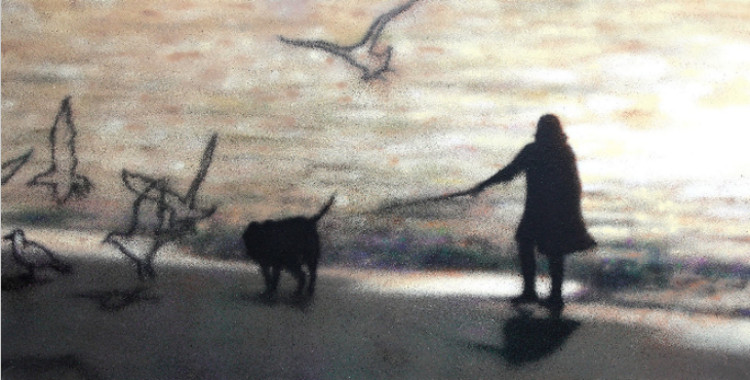 Eron is represented by 999Contemporary in Roma.
Featured image: Eron - Concrete vs Concrete, 2015
All images copyright © the artist