Erwin Wurm is an Austrian sculptor, known for the distinctive pieces in which he uses the human body as an object. His paradox installations, photographs, drawings, and videos are shown in an ironic, sarcastic and critical way. Since the late 1980's the artist is involved in the famous One Minute Sculptures and One Minute Figures projects, that represent the shortest and quickest path to creating clear, direct and catchy artworks. Author's sculptures and performances are the cynical reflections of contemporary art and consumer society. Everyday elements and surroundings transformed into something completely new, aspirations towards twisting reality as such, are some descriptions of Erwin's works. The final products are usually the consequence of Wurm's personal and professional catastrophes. The bottom line of his art is to draw viewers attention and make them think and observe things thoroughly.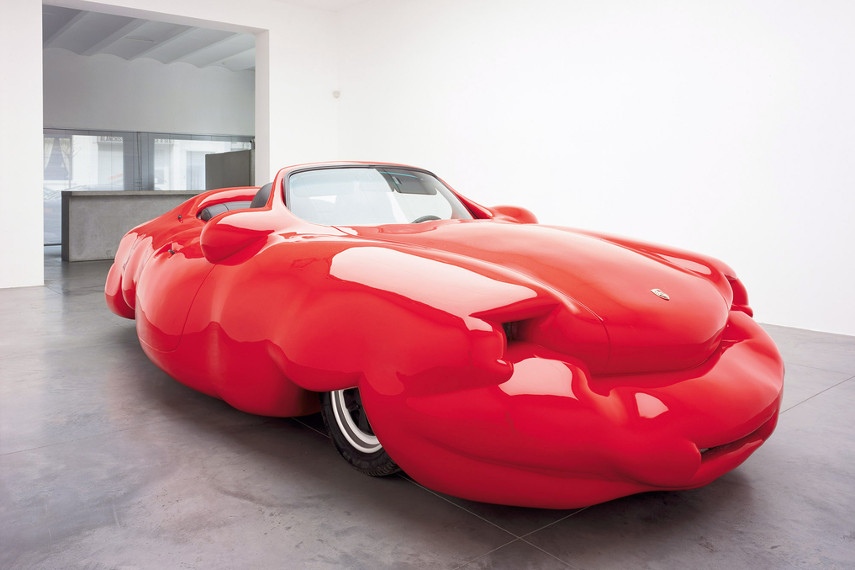 Erwin Wurm's Journey to Sculptures
Born in 1954 in Bruck der Mura, Erwin Wurm lived with his father policeman, and his mother, who was a housewife. As he grew up in a traditional family, it wasn't easy for Wurm to express himself, both in school or at home. Therefore, those limits were later implemented to some of his works, like Narrow House, which is actually a physical manifestation of tensions and claustrophobia he experienced as a child. He studied art history and German literature at the University of Graz, fine art at the Mozarteum in Salzburg and design at the University of Applied Art and Academy of Fine Art in Vienna. At the beginning of the career, in the absence of funds, Erwin used whatever objects he could find, first wood, and then cans and buckets, which he processed in an abstract and informal way. His sculptures are actually distortion and parody of human's traditional forms and creations, placed in a constrained time frame.
Erwin used whatever objects he could find, first wood, and then cans and buckets
Wurm's One Minute Project Breakthrough
Coming up with an idea to incorporate people, objects, and backgrounds that were at his disposal, in the final creation of his artworks, was the life-changing decision for Erwin Wurm. The main concept of this artistic installation is to give instructions to himself, model or the visitor, to perform a certain action or interact with the given article in a specific way. These short-lived moments called the One Minute Sculptures represent the transience and absurdity of human existence. The artist has proved several times that he has no interest in the longevity of the life, nor his sculptures. The ideas, wishes, and goals that people strive, once achieved, they are old-fashioned, just like humans, because everyone dies at the end. Wurm's major motifs are clothes, cars, and houses, all those things that people identify with, and which he consciously and constantly mocks in his performances. For this sculptor, the combination of biological and technical systems, like fat cars or slim houses, means the relation between sculptural questions and social issues. His images and big installations made of a large spectrum of components, composed of both organic and inorganic materials, are just the proof of the courage and creativity this multi-talented artist has.
The artist has proved several times that he has no interest in longevity of the life, nor his sculptures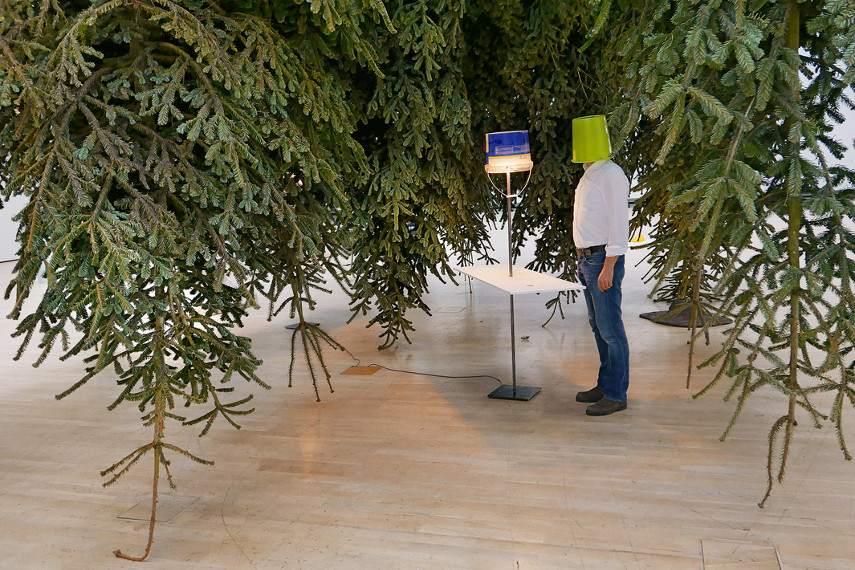 Erwin Wurm's Performances in the World
The One Minute Sculpture project that was mentioned above is actually the artist's answer to his question whether it is possible to represent embarrassment, ridicule, desire, thinking or freedom as sculptures. The medium he is using is the human body, not just physical, but also psychological and spiritual aspects of it. These revolutionary time-limited works are part of the collections worldwide including the one at the Guggenheim Museum in New York and Vienna, at the Walker Art Center, and at the Museum Ludwig. His pieces have been shown at the Centre Pompidou, Paris, at the National Museum of Art in Osaka, and at the Anna Schwartz Gallery in 2014 in Melbourne. Wurm's work was displayed in solo exhibitions like the one at the Open Eye Gallery in London in 2012, or the one at the 57th International Art Exhibition in Venice in 2017.
Erwin Wurm lives and works in Vienna and Limberg, Austria.
Featured image: Erwin Wurm - Portrait - Photo via tes.com
All other images copyright of the artist