Esther Erlich is one of Australia's most respected portrait artists whose career spans over three decades. She is best known for her raw, intense and spontaneous pieces which include eye-catching figurative paintings, portraits and sculptures. Erlich's works are spontaneous and brilliant mixture of thought, beauty, provocation and wit, often with a touch of irony and humour. Ever vivid and evocative, Erlich is noted for her portraits depicting sensuous, self-possessed, sprightly, cheerful and outgoing subjects.
Art by Esther Erlich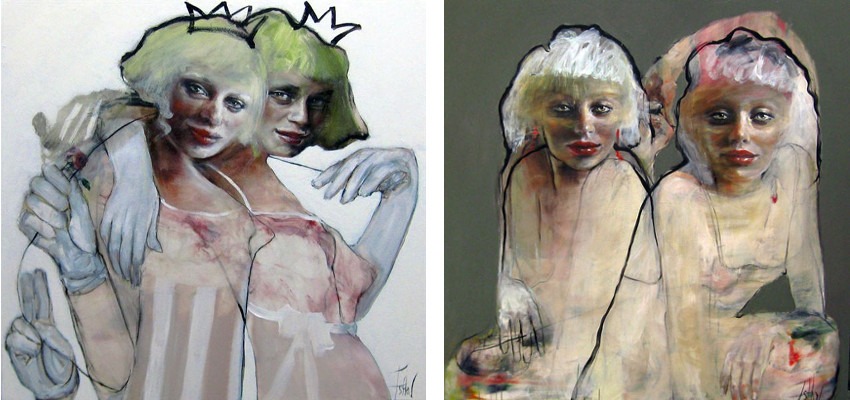 Born in Melbourne in 1955, she studied at Melbourne State College and Chisholm College, graduating with Dip. Ed. and Diploma in Fine Arts. After graduation she rapidly became one of the well-known figures in the Melbourne art scene but also beyond Victoria's coastal capital. In 1988 Erlich won the highly regarded and one of the richest portrait prizes in the world - Doug Moran National Portrait Prize - with a portrait of marathon runner Steve Moneghetti and was a finalist in the same Prize two years later. She is also a 4-time finalist in the Archibald Prize, winning the People's Choice Award - voted for by the public visiting the Archibald exhibition - in 2000 for her portrait of Bill Leak. She has been a finalist in the Portia Geach Memorial Award on eight occasions.
Portraits by Esther Erlich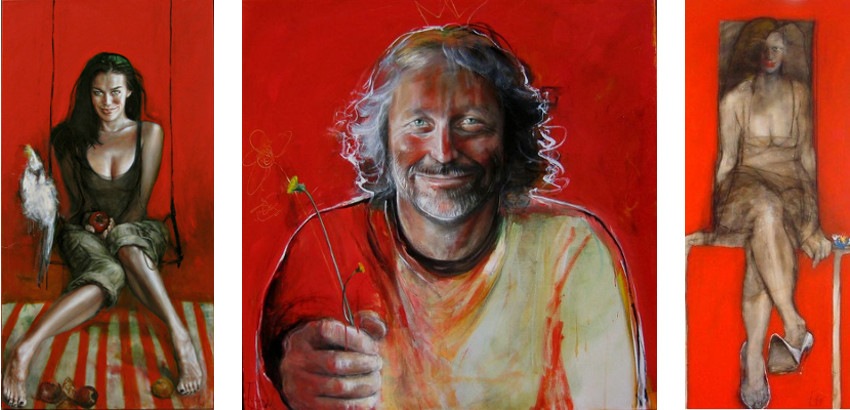 Since the early 1980s her work has been exhibited in numerous individual and collective exhibitions in galleries throughout Australia and beyond including Frances Keevil Gallery, Sydney; Libby Edwards Galleries, Melbourne; Gadfly Gallery, Perth; S.H. Ervin Gallery, New South Wales; Barry Newton Gallery, Adelaide; George Adams Gallery, Melbourne; Mary Place Gallery, Sydney; Kyushu Municipal Gallery, Japan, to name a few.
She is represented by 19 Karen Contemporary Artspace in Mermaid Beach. Her debut solo exhibition in the Queensland-located gallery was Fahrenheit in 2013. In August 2015 she participated in group show Pain-Ting, organized by 19 Karen Contemporary Artspace and hosted by Open Walls Gallery in Berlin.
Artworks by Esther Erlich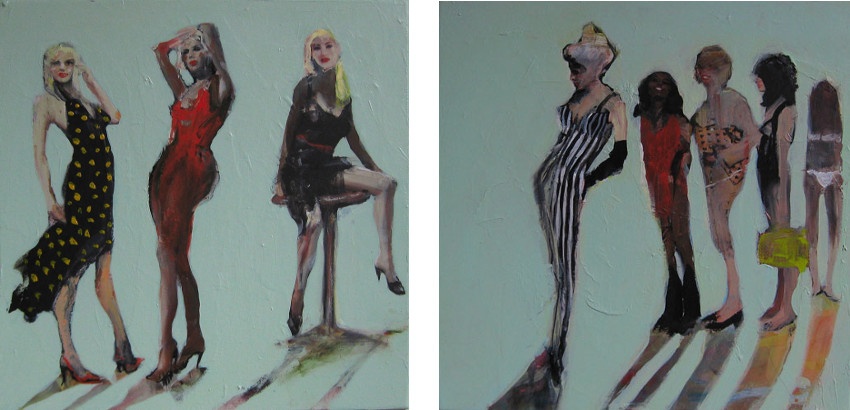 The artist is based in Melbourne.
All images courtesy © the artist and 19 Karen Contemporary Artspace