Esther Poon is a yarn bomber from Hong Kong, and the city's first large-scale yarn bomber. Yarn bombing, also known as yarnstorming and guerrilla knitting, is covering public structures, such as railings, signs and fences with knitted fabric or crochet.
Twins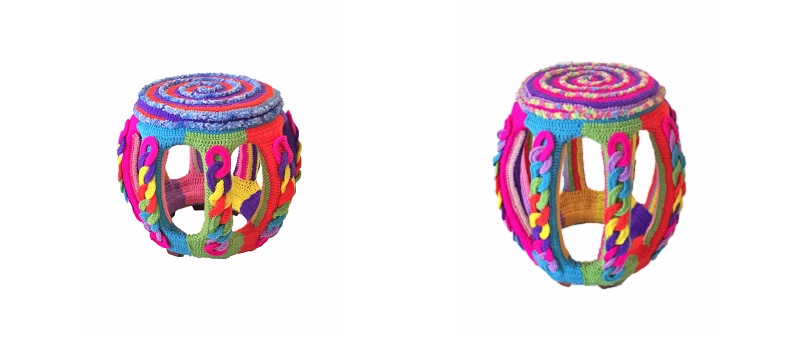 Poon works as a fitness trainer, and knitting is her creative outlet. She learned about yarn bombing in 2012, when American artist Magda Sayeg came to Hong Kong as a participant in the I Knit MK project. Sayeg, who is regarded as the mother of yarn bombing, founded Knitta Please knitting group in 2005, and started the guerrilla knitting movement in Houston, Texas. Esther met Magda Sayeg at the I Knit MK exhibition, and yarn bombing sparked her interest. A self-taught knitter, Poon had crocheted for over 28 years for herself and her dog prior to crocheting for the city. Her first yarn bomb was installed on Hollywood Road. At first afraid and nervous, Poon gained confidence when she received positive reactions.
Esther's work on Ladder Street in Hong Kong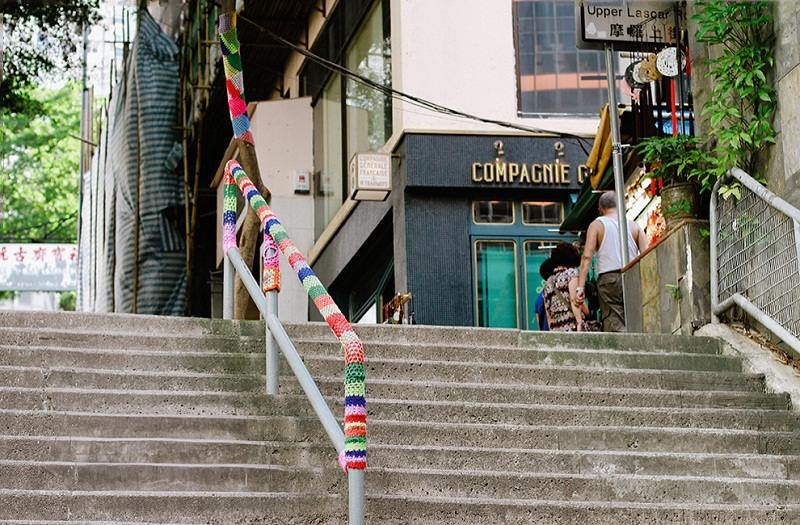 Esther Poon started teaching yarn bombing in 2014, in order to promote the movement in Hong Kong and color the city. She teaches the basics and different patterns, encouraging the students who lack confidence.
The artist studied design, but eventually dropped out.
A yarn bombed handrail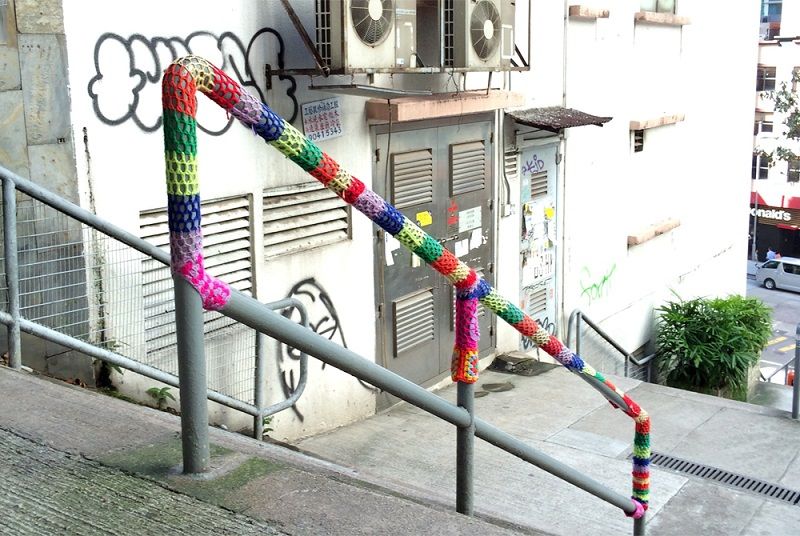 Poon is one of the 18 emerging artist from Hong Kong who exhibited their work in the group show titled Back to the Future at The Cat Street Gallery in Hong Kong in 2015.
Esther Poon lives and works in Hong Kong.
Images copyright © Esther Poon and Sheep & Stitch
Featured image copyright © Edmond So