Eugenio Merino is a Spanish artist, whose sculptures, paintings and installations deal with themes like politics, religion and society. The artist was born in Spain in 1975, and he is a graduate of the Complutense University of Madrid.
Egomaniacs - Kim Jong Un and Kim Jong Il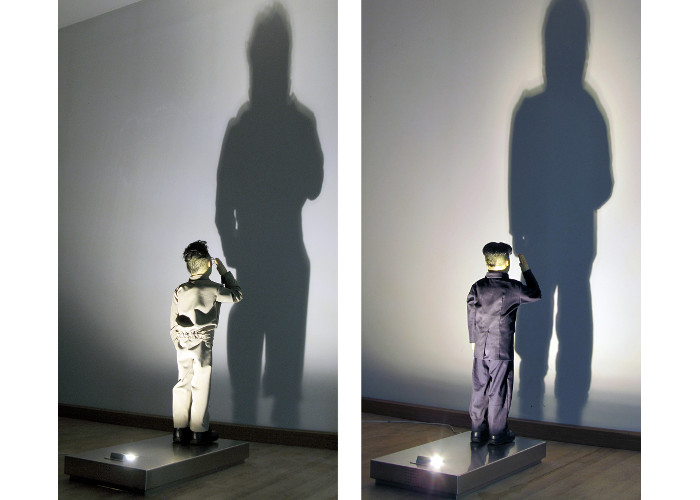 Doubt, irony, metaphors and humor are essential in Merino's work. Through his controversial body of work, Eugenio Merino investigates the effects of branding on capitalism and explores its contribution to increasing inequality. In order to present and shape his ideas, Merino uses various materials – like bronze, resin or silicone, suitable for the given artwork.
Punching Putin, 2014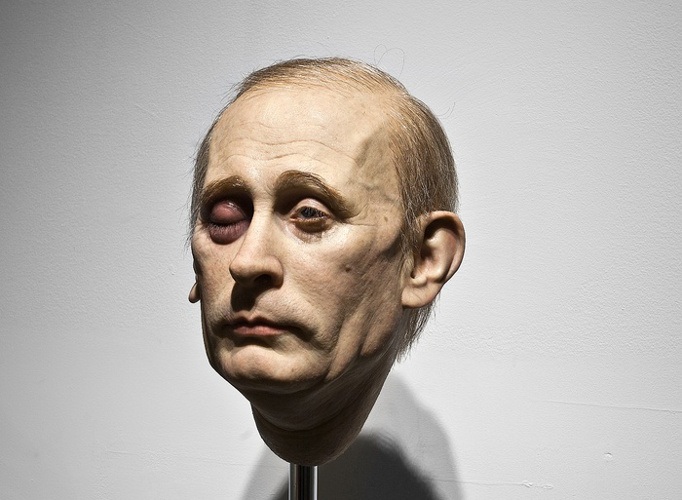 Some of his most famous sculptures, such as For the Love of Go(l)d – depicting fellow artist Damien Hirst shooting himself in the head, or Stairway to Heaven – in which a Jewish rabbi, a Catholic priest, and a Muslim worshiper are stacked one on top of the other, all praying in a positions of their individual customs: standing, kneeling, and face down – raised a stir of controversy when they were displayed in art fairs.
Always series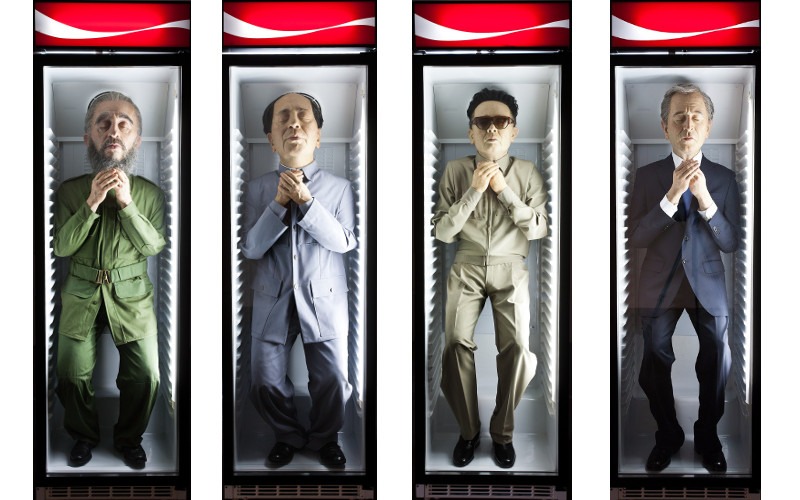 Another example of Merino's endeavors is his Always series. The project began in 2011 with Always Franco, a life sized sculpture, preserved in a Coca Cola refrigerator, of uniformed Spanish dictator Francisco Franco, who rose to power by defeating Spain's Second Republic in the 1930s civil war and ruled until his death in 1975. The series has later been expanded to other political figures, such as George Bush, Kim Jong-il and Fidel Castro.
Merino has had numerous solo and group exhibitions and has participated in a variety of art fairs. He is represented by UNIX Gallery.
Eugenio Merino lives and works in Madrid, Spain.
Images courtesy of UNIX Gallery