The pool of sources artists dip into for originality is a literal ocean of thoughts, actions, people, and ideals. Some may turn to the past while others may express their expectations of the future, and though the viewer may see something beautiful, moving, or original in the artist's work, there is a often a hidden weight of what motivated the maker to produce the piece. Empowered by all the happenings in her personal life, both good and bad, Eva Hesse poured her inspiration into her artistic work comprised of drawings, paintings, and sculpture, constantly pushing the borders of her own practice and thus moving the whole art movement forward with her. Though her professional career lasted only so long, interrupted unfortunately by her untimely death, Hesse managed to leave a tremendous mark on the art world and its history.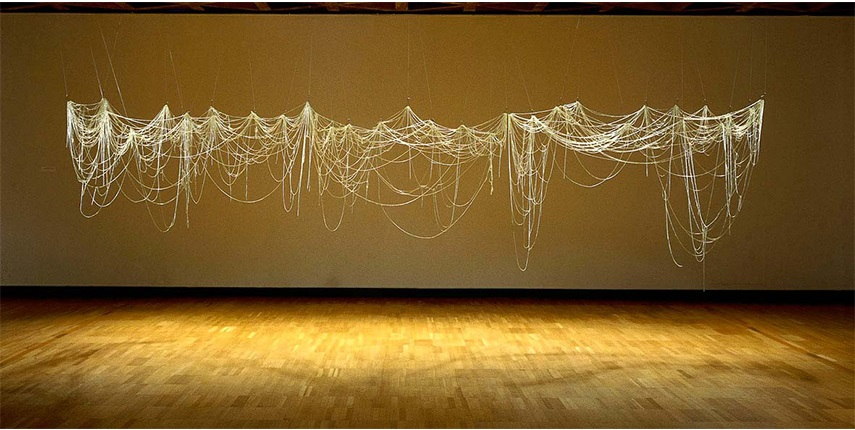 Painful Memories of Youth
There is an unmistakable influence of the events of private life on the professional practice of an artist, and Eva Hesse was no exception. Aware of this, she was able to harness this energy and put it to use in her portrayals; unfortunately, her youth provided much of misfortunate events for her to draw from. Born to a Jewish family in Germany in 1936, she was forced to leave the country when she was only 2 years old, escaping the Nazi Germany that was forming at the time. Finding home in New York in 1939, young Hesse's joy was short lived as her parents had divorced several years later, followed by the suicide of her mother when she was barely 10 years old. The event left a lasting mark on Hesse and though she suffered quite a few blows during her life, she managed to strive forward in her career.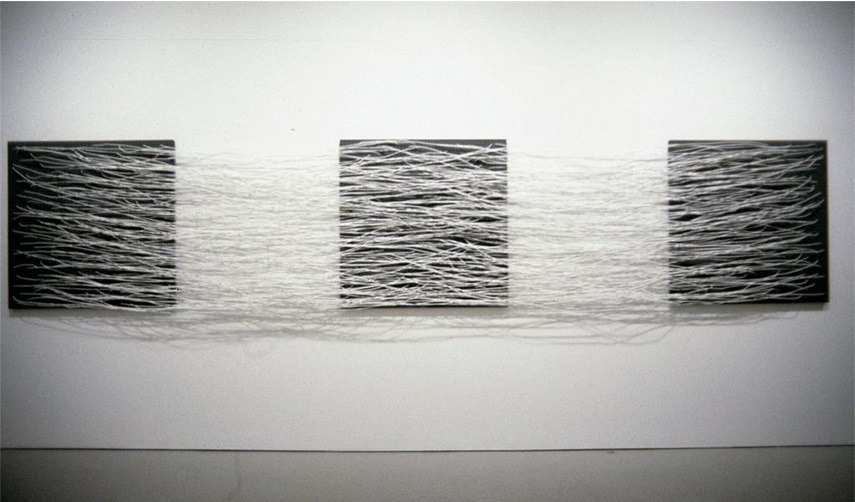 Getting Onto the Scene
With the youth filled with painful memories, Hesse turned her focus towards scholarship, graduating from New York's School of Industrial Art at the age of 16. Though she enrolled in the Pratt Institute of Design, she dropped out only a year later and ended up receiving her BA from the Yale University in 1959. One of the things that had a great impact on her output in the years following her graduation was the circle of colleagues she had a chance to meet in New York; people like Donald Judd and Sol LeWitt are a few among them, and LeWitt had an especially big influence on the life and artistic practice of Hesse. Stepping onto the artistic scene of the 1960s, her early work was mostly comprised of abstract drawings and paintings that she made influenced heavily by the abstract expressionism. Although she was initially schooled for design and abstract painting, the medium she is best known for even today is sculpture.
Eva Hesse documentary explores the life and art of the artist that was "different"
Sculptures That Forged a Decade
Marrying a fellow sculptor Tom Doyle in 1965, Eva Hesse produced mostly sculptural work from that point on and it was never lacking in its ability to surprise. Using a wide range of simple materials generally originating from the industrial district or the everyday, she retained some nuances of minimalism in her work while often creating pieces compiled of multiple simple forms organized in grid structures or clusters. Hesse's visit to Germany with her husband in 1965 would Xeventually lead her to the use of latex, fiberglass and plastics, materials that marked the rest of her sculptural output. With an often minimalistic approach to material composure yet a complex transformation of it as the ending result, her work has been the subject of controversy between art historians. More so, her drawings were often a subject of debate as she would use them as preliminary works for future sculptures.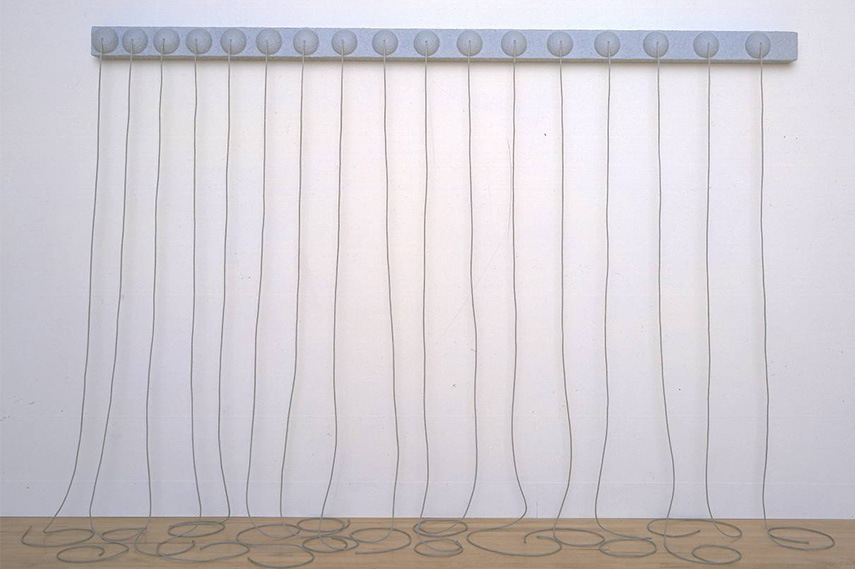 A Few Eva Hesse Drawings
Though widely known for her sculptural work, Eva Hesse produced quite a bit of works on paper. Marking the year when she turned to sculpture, her trip to Germany in 1965 had led her to drawings before it will to anything else. Residing in an abandoned textile mill, Hesse was inspired by the machine parts, tools, and materials of the disused part of the textile factory and had made drawing of the same. Later that year, she went on to make some of her first sculptures using these materials and tools and it's easy to see why her drawings are regarded as preliminary works to her sculptures.
Review of Hesse's practice and exhibitions shows her drawings as preliminary works for future sculptures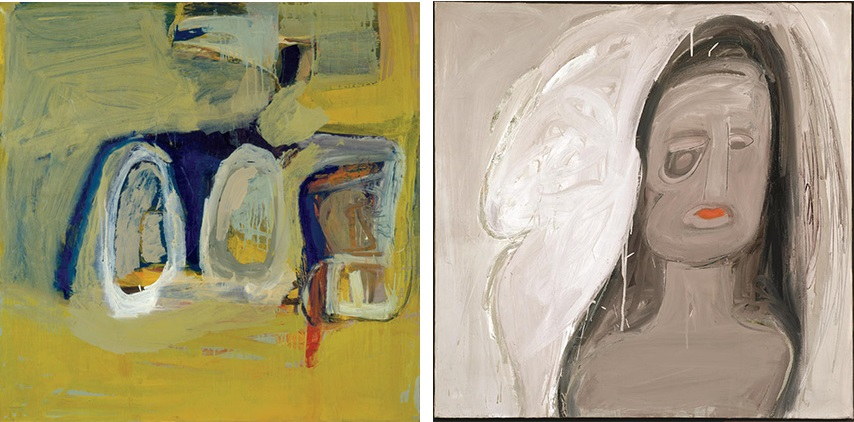 Female Artist that Reinvented Sculpture
Playing with simple materials in an inventive and even emotional way, Eva Hesse was not just one of the most influential artists of the 1960s, she was reinventing sculpture every step of the way. Continually pushing the limits of her creative ideas and practice, Hesse overcame the struggles of her life and instilled the experiences in her works, leaving a lasting impression with any viewer. Questioning the austere nature of minimalism and ushering in the postmodern and postminimalist art movements, her 10-year long professional career remains one of the most influential ones of the 20th century.
Featured image: Eva Hesse. Photo via thinglink.com.
All other photos via wikimedia.org.