Elio Mercado is an extremely talented and widely recognized Dominican-born figurative painter, street artist, designer and activist who is motivated by the agenda to merge art and humanity into a single creation. Working under an artistic pseudonym of Evoca1, this Miami-based artist brings vivid imagery to urban spaces that often speaks about the experiences of his youth in the Dominican Republic. Self-taught in a wide range of media (muralism being a forte), Evoca1 brings a deep and distinctive sensibility to the walls he works on around the world - this distinctive sensibility is the result of the intensely empathic quality of his work and Mercado's efforts of combining art with the acts of social conscience.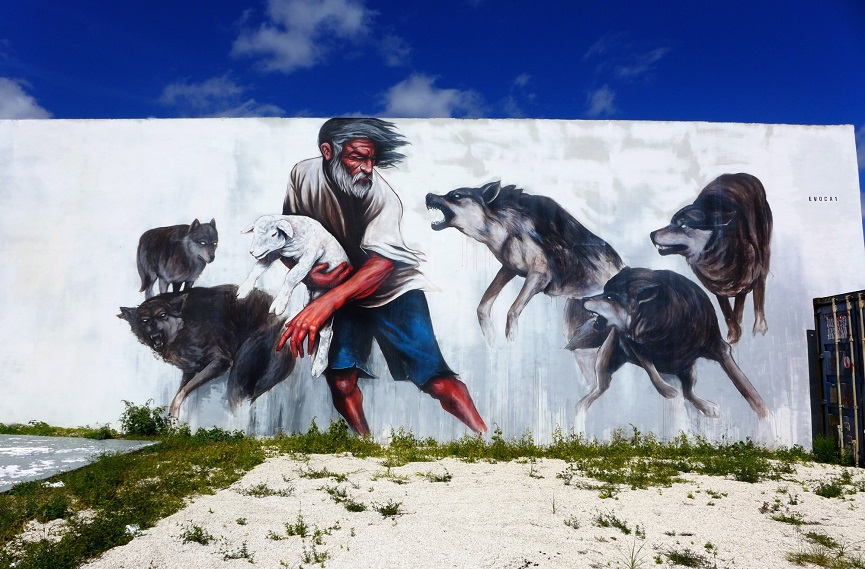 Evoca1's Background
Evoca1 was born in the Dominican Republic where he spent much of his childhood drawing on walls and playing baseball until he was eleven years old and his family decided to move to Hollywood, Florida. His art education developed independently as an autodidact through a compulsive study of the great masters of art history, their masterpieces and techniques. Painting is a central theme in Evoca1's life as he began sketching whilst still a child, focusing on all the ways one can represent human beings. His nickname of Evoca1 refers to the Spanish word evocar (meaning to evoke) and expresses his wish to mobilize the public emotional consciousness in order to raise awareness about the difficulties the impoverished people have to face on an everyday basis.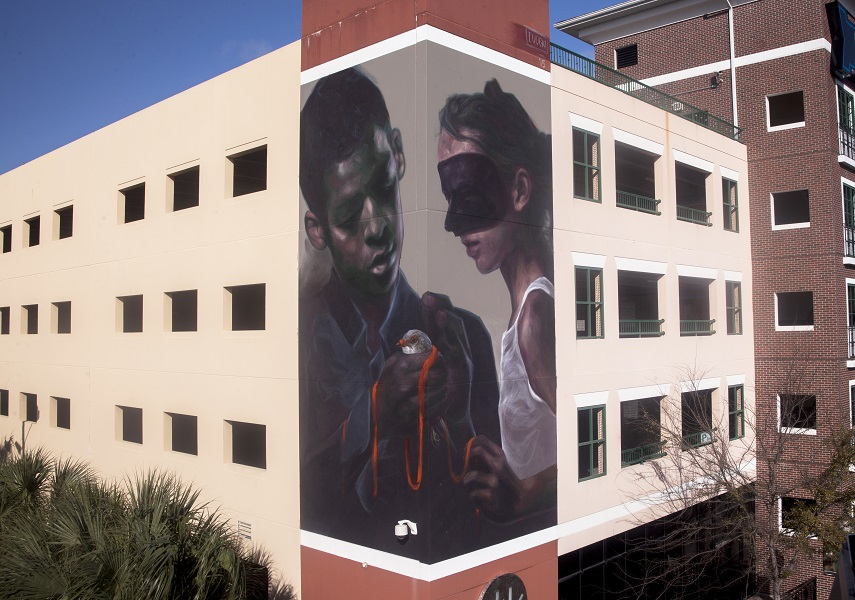 Seeking Empathy Through Street Art
Considering his lack of a traditional artistic education, Evoca1's artistic finesse is quite extraordinary and only a chosen few of his colleagues are capable of authoring such amazing photorealistic murals. They are huge, strong and impressive, yet quite delicate. The murals are so fine and drawn with incredible detail, often conveying a feeling of lightness without losing their expressiveness. Through his incredible urban work and regular roles in charity events, Evoca1 has positioned himself as one of the leading America's emerging street artists. He currently lives and works out of South Florida where he continues to develop his craft and his research in the field of figurative painting.
Evoca1's works describe his vision of life through evocative metaphors where children, men, women and animals are symbols of his personal history and humanity's social struggles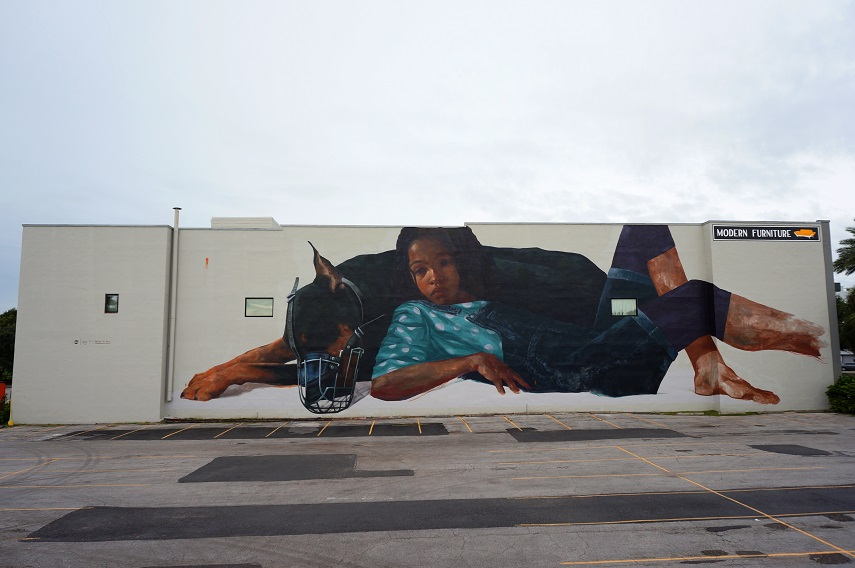 How Evoca1 Avoids All the Typical Traps of Street Art
Perhaps the most intriguing feature of Evoca1's art practices is the fact he rejects the cultural and political context in which he lives, urging all of us to rediscover the true meaning of the word community. This characteristic that underlines everything Elio Mercado crates probably works because of the fact human beings are social creatures - relying on that universal rule and straightforward visuals, Evoca1 avoids everything that normally stands in the way between the viewers and an art piece, like the language or geographic location. Additionally, Evoca1's thought-provoking and powerful murals, often reflecting inner struggles and emotions resulting from the limitations and oppression of society over individuals, make us wonder about consequences of inequality and privation of freedom.
This artist is represented by Galleria Varsi.
Evoca1 lives and works in Miami, Florida, the United States.
Featured Image: Evoca1 - portrait. Photo by Diana Larrea
All images courtesy of the artist and Galleria Varsi.