Ewa Prończuk-Kuziak is a Polish contemporary artist known for her detailed, intense and surrealistic style. The artist seeks to express herself by creating an incredible world of mysterious places, poetry and emotion. Inspired by the fairytales and whimsical dreams, she paints the stunning female subjects often shrouded in symbolism and mystery, sometimes masked or with huge rabbit ears, giving us a glimpse into the inner world of the artist.
Recent Works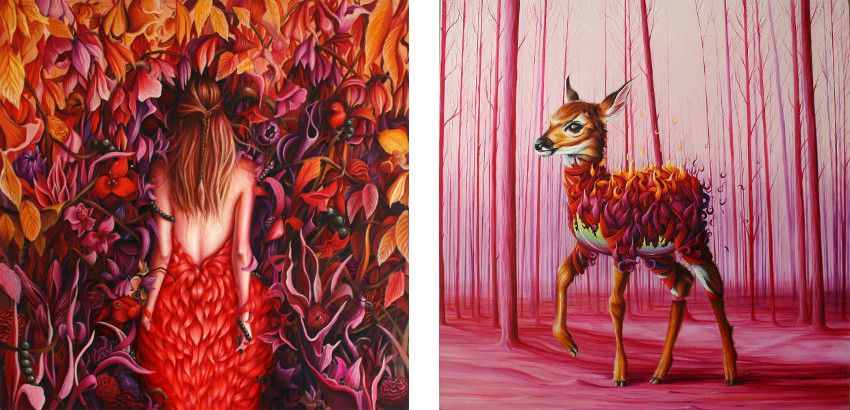 Born in 1983, Ewa obtained her degree from the Academy of Fine Arts in Warsaw in 2012 and from the Royal Academy of Fine Arts in Antwerp in 2011. She was a winner of the Frances Eibisch Grand Prix Foundation in 2012, as well as the winner of Initia­tive Award ENTRY 2013. She has participated in solo and group exhibitions across Poland. Her solo shows include LXI Project at Academy of Fine Art, Colour Me at Gallery Chlodna 31 and solo show at Promocyjna Gallery.
She is represented by 19 Karen Contemporary Artspace.
Works by Ewa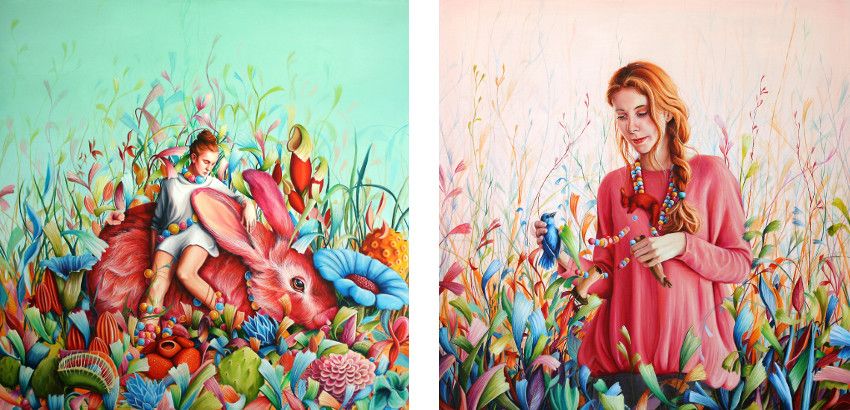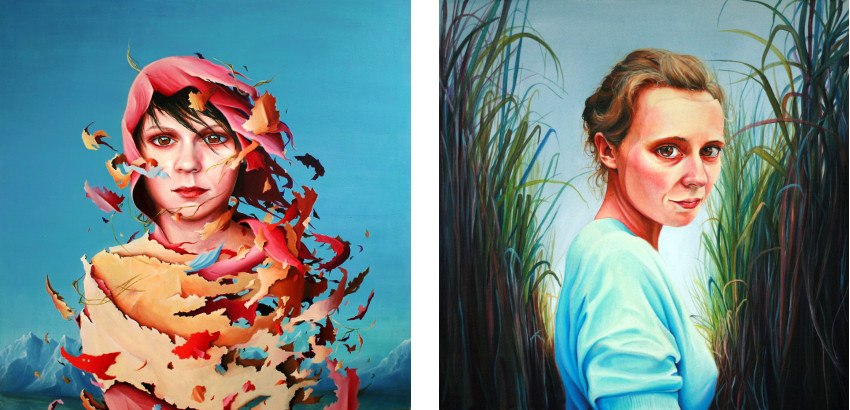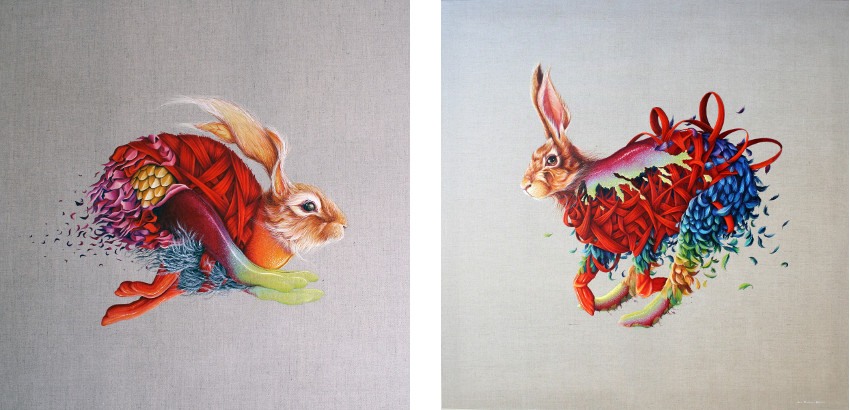 The artist is based in Warsaw, the capital of Poland.
All images courtesy © the artist and 19 Karen